Last Updated On 17 January,2020 06:26 pm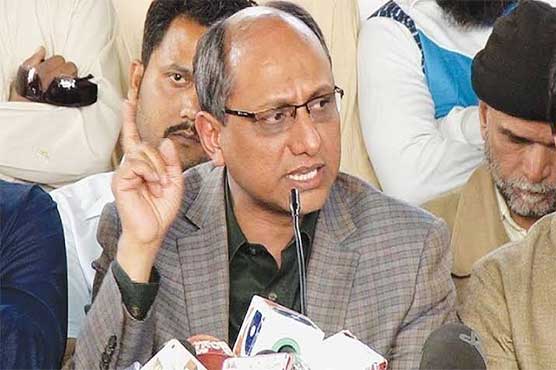 Ghani said he would quit politics if any allegation against him was proven to be true.
KARACHI (Dunya News) – Sindh Information Minister and Pakistan Peoples' Party (PPP) leader Saeed Ghani on Friday said that the behaviour of the province's police department has become like the National Accountability (NAB).
Addressing a press conference in Karachi on Friday, he said that Sindh police department has become like anti-graft watchdog as they prepare a report against anyone who speaks against it.
The provincial minister said that no one raises voice when an IG is changed in Punjab but it becomes an issue when Sindh government replaces the IG.
Ghani went on to say that Sindh IG has become controversial as he emerged as the third leader. It feels like that the Sindh police has become a party.
He demanded Sindh Chief Minister Murad Ali Shah to initiate an inquiry against the police officer. He said that he would leave politics if any allegation against him was proven to be true.
The minister termed Senior Superintendent of Police (SSP) Muhammad Rizwan Ahmad Khan as "third-class and third-rate man" and accused him of protecting drug dealers.
"I have worked very hard to earn respect in politics," the PPP leader said. "A third-rate police officer like him (Rizwan) cannot be allowed to play with people s reputation for his own personal and heinous purposes."
The SSP s report came to light on January 16 in the backdrop of the Sindh government s decision to replace the Provincial Police Chief Dr Kaleem Imam, citing "compelling reasons".