Bilawal's offer to MQM was unserious: Fawad Chaudhry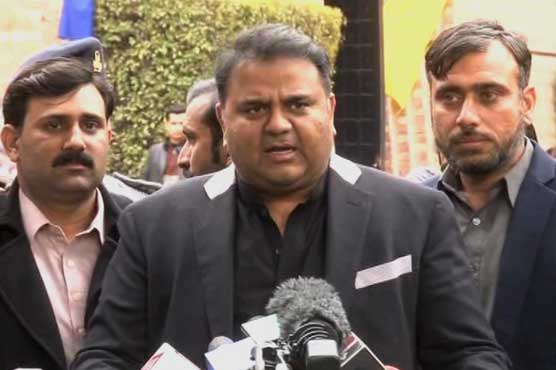 He said government still doesn't know who to talk to in the Opposition
ISLAMABAD (Dunya News) - Federal Minister for Science and Technology Fawad Chaudhry said that the proposal of Chairman of Pakistan People Party (PPP) Bilawal Bhutto was unrealistic and everyone in MQM understands as they are not children.
Talking to media, he said that the coalition parties always have differences and Khalid Maqbool Siddiqui point of view isn't unusual. He announced that a delegation will meet MQM tomorrow and reiterated that there is no danger to the government at this time.
Fawad Chaudhry said that every coalition partner has its own manifesto and ideology. Allying with other parties does not make us one party as coalition parties have contested the elections in accordance with their manifesto.
Answering a question, he said that as much as Aitzaz Ahsan knows Nawaz Sharif, very few people know.
He further said that Pakistan has no political leadership to replace Imran Khan. The opposition needs two to three years to figure out its own things. He said that Shahbaz Sharif s own position is in danger as there are candidates in PML-N for his position. Shahbaz Sharif is lost, he went out of country while sending Nawaz Sharif out.
He said government still doesn't know who to talk to in the Opposition.