Last Updated On 06 January,2020 10:24 am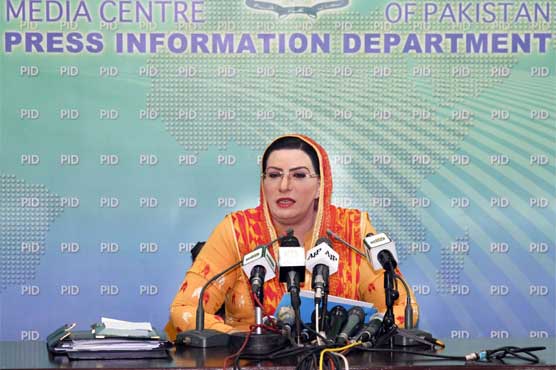 She expressed hope that the opposition will not play politics on matters of national interest
ISLAMABAD (Dunya News) – Special Assistant to the Prime Minister for Information and Broadcasting Firdous Ashiq Awan on Sunday said that Pakistan is acting as a bridge to maintain peace in the region as Pakistan has made sacrifices to achieve peace in the region.
In her statement, Firdous Ashiq Awan said that India is violating the constitutional, legal and human rights of Kashmiris. The struggle of Kashmiris will not be wasted.
She reiterated Pakistan's support for struggle of Kashmiris for the right of self-determination and paid tribute to the martyrs of Indian occupied Kashmir.
She rejected the impression that Pakistan was going to be a part of the campaign in the region and said that India has failed in its tactics against Pakistan. Prime Minister Imran Khan has emerged as the peacekeeper as Pakistan is playing its role in reducing tension in the region and every effort is being made to maintain peace in the region.
She lauded opposition's tolerance when bill was introduced in the Parliament to amend the Army Act and she emphasized that institutions are not of any party but of the country and the politics of institutions should be avoided.
She expressed hope that the opposition will not play politics on matters of national interest.