MQM expresses dissatisfaction with govt's performance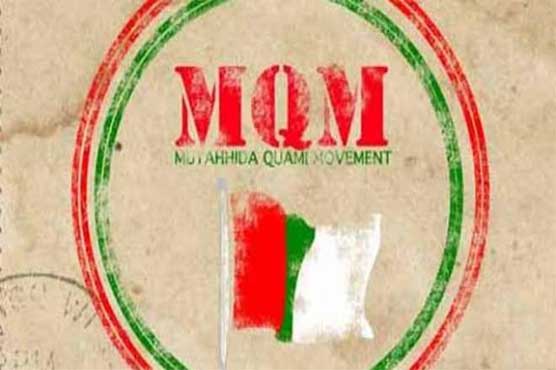 Spokesperson of MQM Pakistan clarified that the alliance with PTI was for the benefit of Karachi
KARACHI (Dunya News) – Following the offer of ministries by Pakistan People Party (PPP) Chairman Bilawal Bhutto Zardari, Muttahida Qaumi Movement (MQM) reacted by saying that they did not join Pakistan Tehreek-e-Insaf (PTI) for ministries.
Addressing a ceremony in Karachi, Bilawal Bhutto Zardari said that if the Muttahida Qaumi Movement leaves coalition with PTI, PPP is ready to give same number of ministries as offered by PTI. He said PPP's only condition is to help them get Sindh's fair share as both parties have to work together for development of the province.
Spokesperson of MQM Pakistan clarified that the alliance with PTI was for the benefit of Karachi and not to get ministries.
He further added that MQM's politics are to serve people. However, he expressed dissatisfaction with performance of federal government.
He urged Bilawal to transfer powers to local governments instead of making offers of ministries.
Earlier, Mayor Karachi Waseem Akhtar reacted to Bilawal's offer and said that MQM can join anyone for betterment of public.