Rural women, the backbone of Pakistani society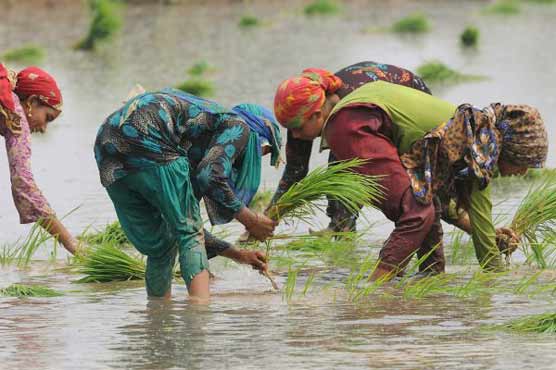 Rural women, more hard working more painstaking; they are backbone of workforce.
(Web Desk) – The life of a village is more peaceful and tranquil than that of a city. Among other distinctions found in village, one is women working hand in gloves with their male counterparts. Women get up early in the morning and perform every sort of work including strenuous ones.
From dawn to dusk, their life is filled with tasks ranging from milking cows to preparing food for kins; their life is worth pondering and their services are worth praising. They perform not only their homely tasks but also work for other in order to gain some financial support.
Talking to Dunya News, one of the women said we get up early in the morning to perform our chores. We indeed get tired. Another said we work hard and get only Rs350. I was not used to go but now I had to as my children are in schools and I have to pay their expanses.
Prominent social worker Farzana Bari said Pakistan exports a huge amount of cotton and cotton-picking is done by women living in villages. If rate of land ownership is observed, women own nothing. We have not given them authority.
Women have a substantial share in the GDP of Pakistan. Rural women especially are the backbone of economy. Their share in employed labor is extensive. In fact, their role cannot be set aside. It is time to realize their significance and give them their due right. Until this happen, becoming a developed nation will be no less than an illusion. Father of nation Muhammad Ali Jinnah has rightly said:
"No nation can rise to the height of glory unless your women are side by side with you. We are victims of evil customs. It is a crime against humanity that our women are shut up within the four walls of the houses as prisoners. There is no sanction anywhere for the deplorable condition in which our women have to live."
Watch the report here:

---
Reported by Fozia Ali
Edited and translated by Junaid Ali Malik