Has PTI suffered a major loss? An insight to the Party Positions after By-Elections 2018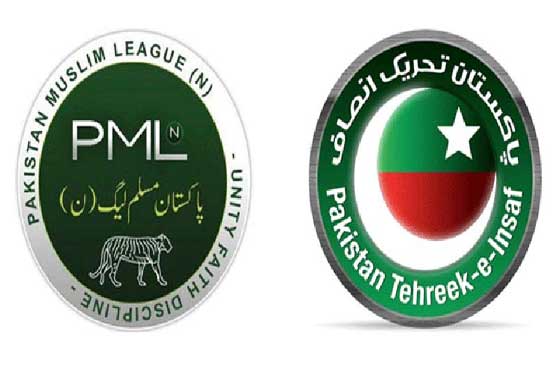 PTI faces a severe blow in popularity and reputations after the unsatisfactory performance.
(WebDesk) – Pakistan Tehreek-e-Insaf though did not perform well and could not claim the victory as the ruling parties in past did in by-elections but has managed to secure its thin majority in Parliament.
It is being considered that Pakistan Tehreek-e-Insaf faces a severe blow in popularity and reputations after the unsatisfactory performance of initial two months of the ruling Party PTI.
However, the by-poll results didn't much dent in the party positions overall as the ruling party PTI under new prime minister Imran Khan has maintained its slim majority in parliament after key by-elections 2018.
Also Read: By-election 2018 results: PML-N, PTI win four NA seats each
According to the Election Commission of Pakistan, PTI won 15 seats of the total 35 constituencies held across the country on Sunday.
PTI government s another PMLQ, one of several parties with which it has formed a coalition government, won an additional two seats, bringing the coalition s total in the national assembly -- the lower house of parliament -- to 177 out of 342. The main opposition Pakistan Muslim League-Nawaz increased its seat count to 85.
By-elections were held in the 11 National Assembly constituencies. In a neck to neck competition with PML-N, PTI could secure four seats only, which include: NA-53, NA-60, NA-63 and NA-243. While the government's ally Pakistan Muslim League (Q) successfully secured their home ground two seats, NA- 65, NA-69.
On the other hand, the major opposition party PMLN even in severe political crisis, lack of leadership and accountability drive after them in the incumbent government took four NA seats of the following constituencies; NA-56, NA-103, NA-131 and NA-124. Opposition ally MMA also bagged one seat NA-35.
Also Read: By-elections 2018: PMLN in opposition upsets PTI in government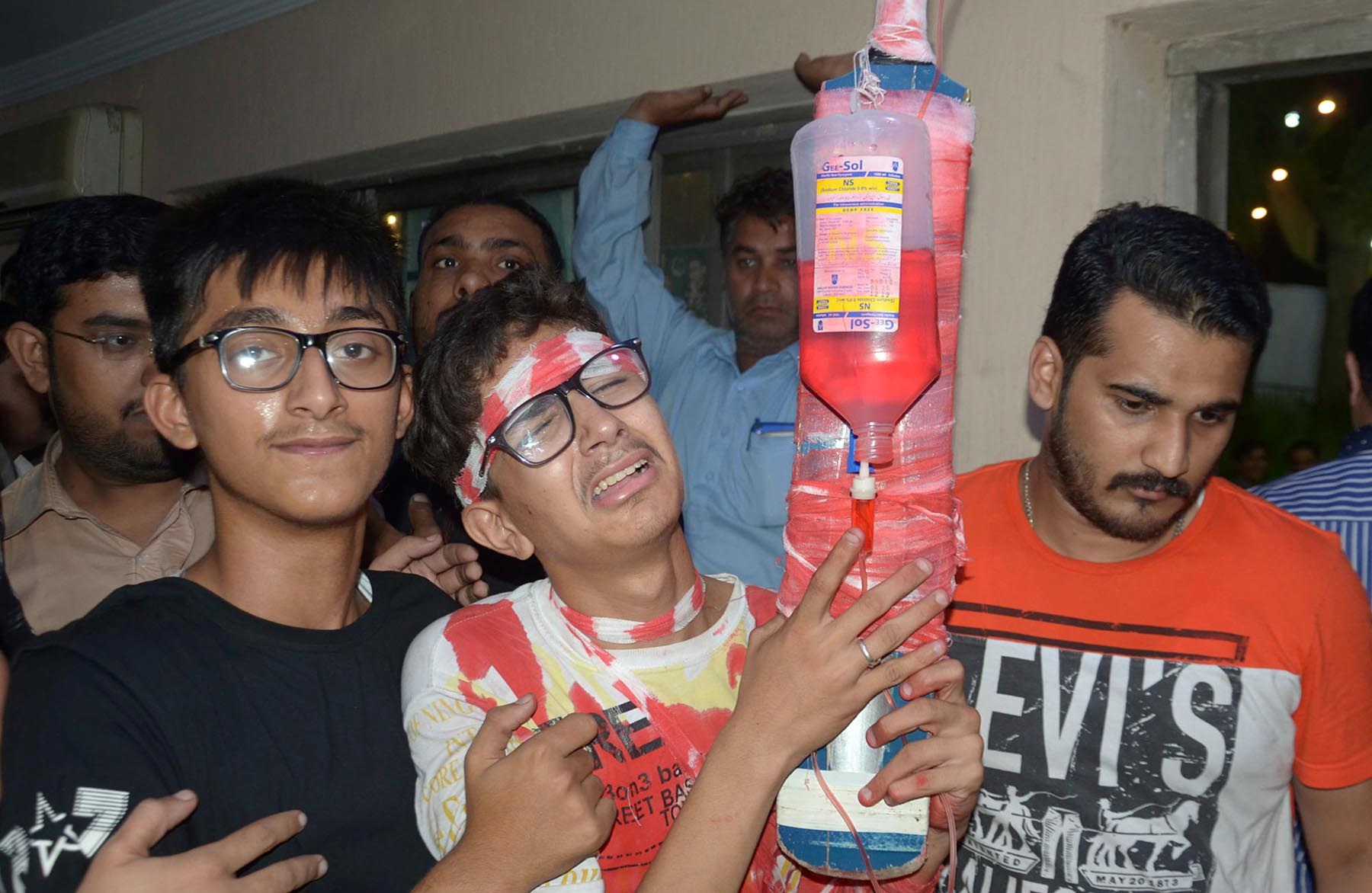 Workers have attached drip with Pakistan Tehreek-e-Insaf's (PTI) party symbol bat after the victory of Pakistan Muslim League-Nawaz (PML-N) candidate Shahid Khaqan Abbasi in by-elections from NA-124.Photo: Online
---
Winning by-elections by the ruling party remained a tradition though interestingly the ruling party Pakistan Tehreek-e-Insaf (PTI) not only has strongly been confronted by the opposition parties in many constituencies, they also have managed to take away the many strongholds of PTI.
Also Read: Nation supported PML-N in by-polls despite all conspiracies: Nawaz Sharif
---
Who gains how many seats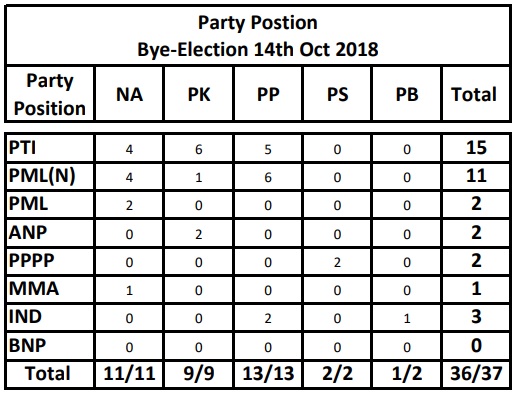 National Assemnbly
The latest gain improves seats accommodated by PTI, PMLN, MMA and PMLQ in National Assembly. PTI and PMLN with a gain of 4, 4 seats each stand at 155 and 85 respectively. PMLQ has also increased two seats and now holds 5 seats in National Assembly whereas MMA also clinched another seat.
PTI in general elections 2018 gained 151 seats which increases up to 155 after the recent addition of 4 seats in National Assembly whereas PMLN had 81 seats which increases to 85 with recently achieved 4 seats.
Provincial Assemblies
Also Read: By-election results: PTI emerges victorious on six KP Assembly seats
PMLN secured 6 more seats in Punjab and 1 in KP whereas PTI could take 5 from Punjab and 6 from KP only. ANP got 2 more sets in KP. PPP secured 2 more from Sindh.
Also Read: By-election results: PMLN gains six, PTI five seats in Punjab Assembly
---
Here's the latest party positions, after by-elections 2018 in National and Provincial Assemblies:
---
It is also imperative to mention that among 35 constituencies where the by-elections are held, six of them are those where the margin of victory is quite narrow that the result can take a turnaround.
Also Read: By-elections 2018: Result of six constituencies can take a U-turn, margin is so close
---