In pictures: Women participation in by-election 2018 and trends that prevailed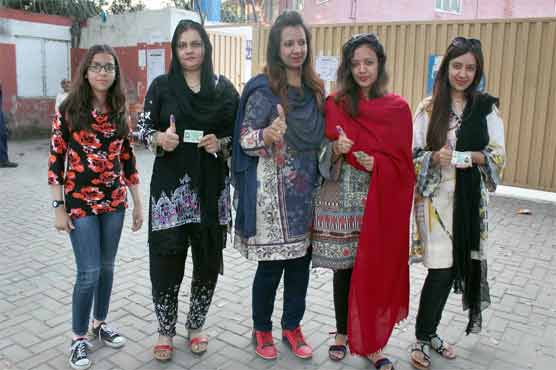 In KP and Balochistan females' participation was low, while in Lahore and Rawalpindi, it was high.
(Web Desk) – Though it is believed that people have no interest in by-elections, but in reality this is not the case when observed inclusively. Not only men but also women participated to cast their votes to their favored candidate in 35 constituencies of National assembly and provincial assemblies. Women's participation was up to expectations in some constituencies while in others it portrayed a disappointed picture.
ECP had issued condition of women turnout being more than 10 per cent or the result of that specific polling station will be declared null and void.
The total number of female voters registered was 2.3 million. In some of the areas, multiple complaints were received concerning low voter turnout. For instance in Talagang's NA-65, female voter turnout was not even considerable. In polling station number 234 where around 300 voters were registered, not even a single voter cast her vote.
In Khyber Pakhtunkhwa (KP), the situation was gruesome. Low women turnout issue prevailed on almost every seat of National and KP Assembly. The situation in Balochistan was no different.
Low turnout can be attributed to lack of interest women showed in some constituencies and hurdles they faced. Following pictures explore the pep and enthusiasm of women who participated in this by-election as polling agents and voters.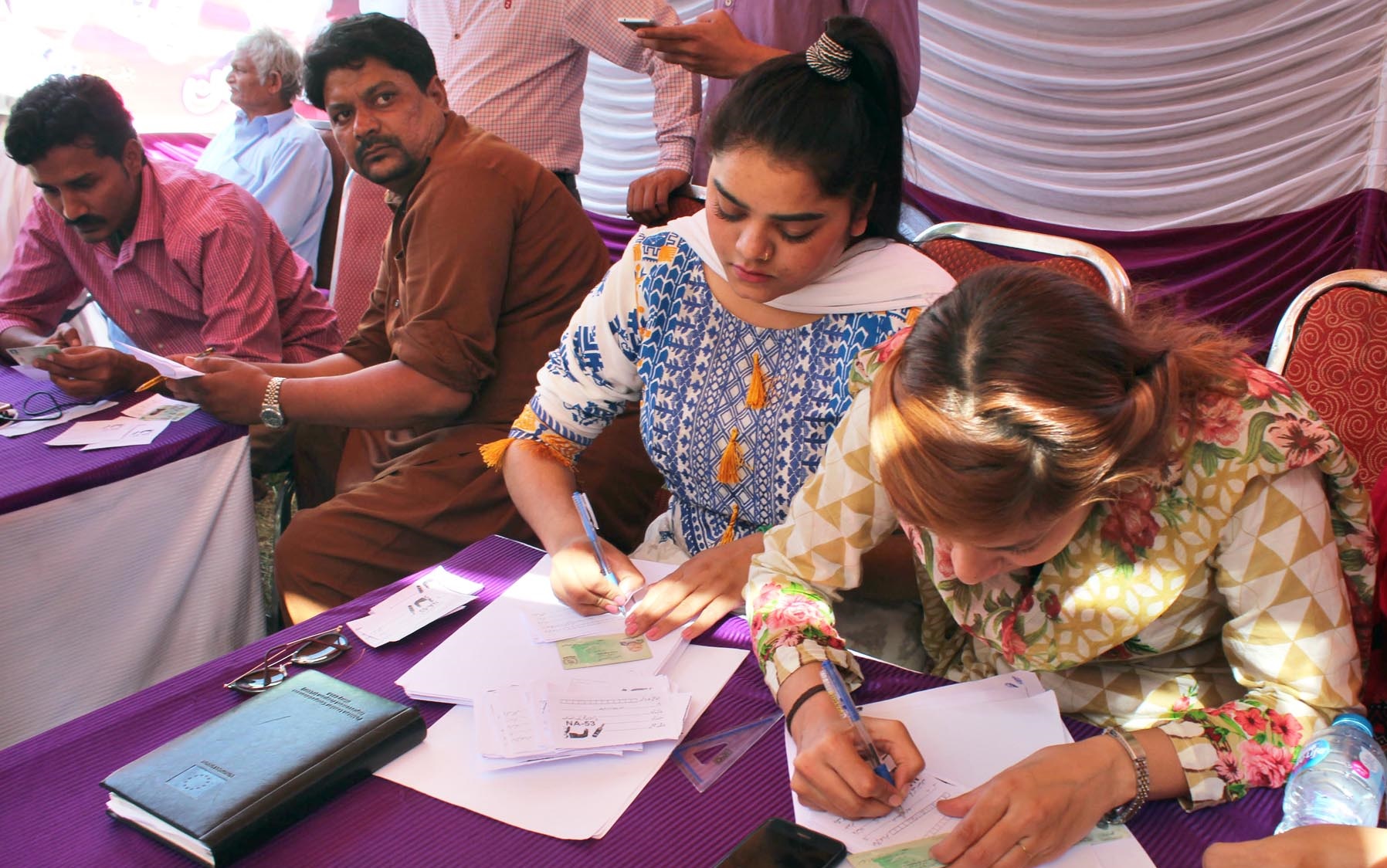 Female polling staff is entering the CNIC number of voters before allowing them to cast their vote in by-elections at a polling station. Photo: Online Service
---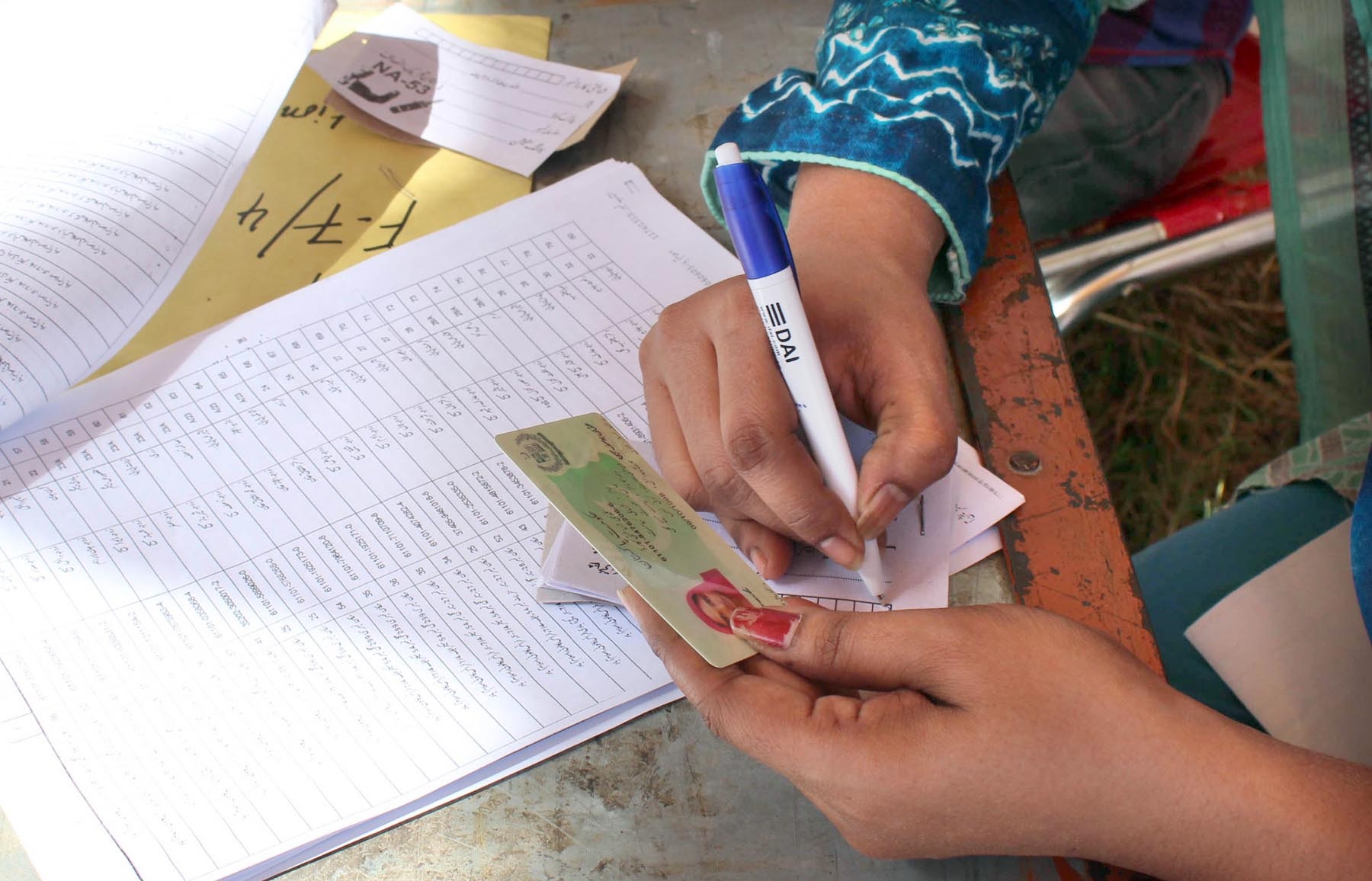 Female polling staff assisted the voters before allowing them to cast their vote in by-elections at a polling station. Photo: Online Service

---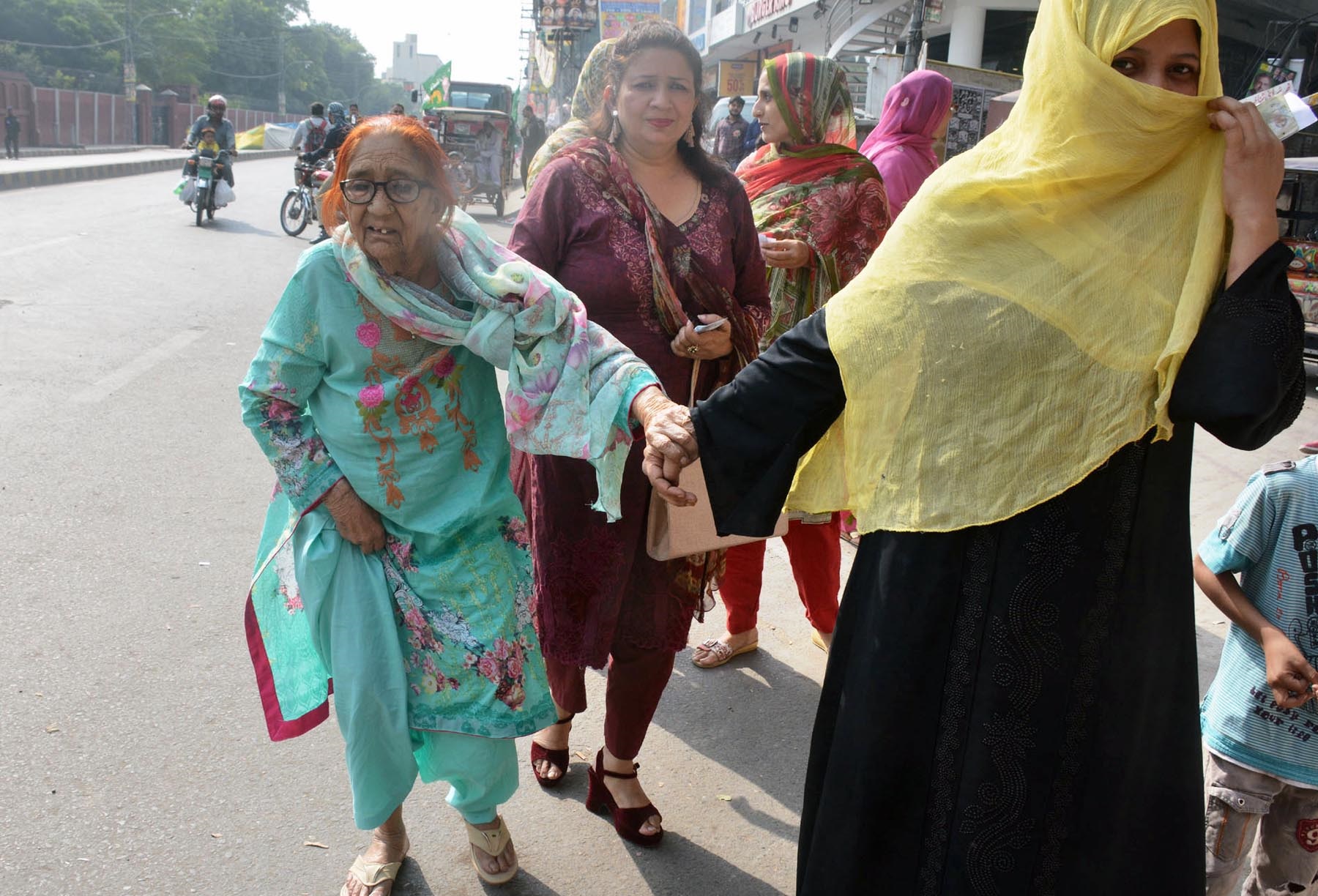 An elderly woman heading towards the polling station to cast her vote in by-elections. Photo: Online Service

---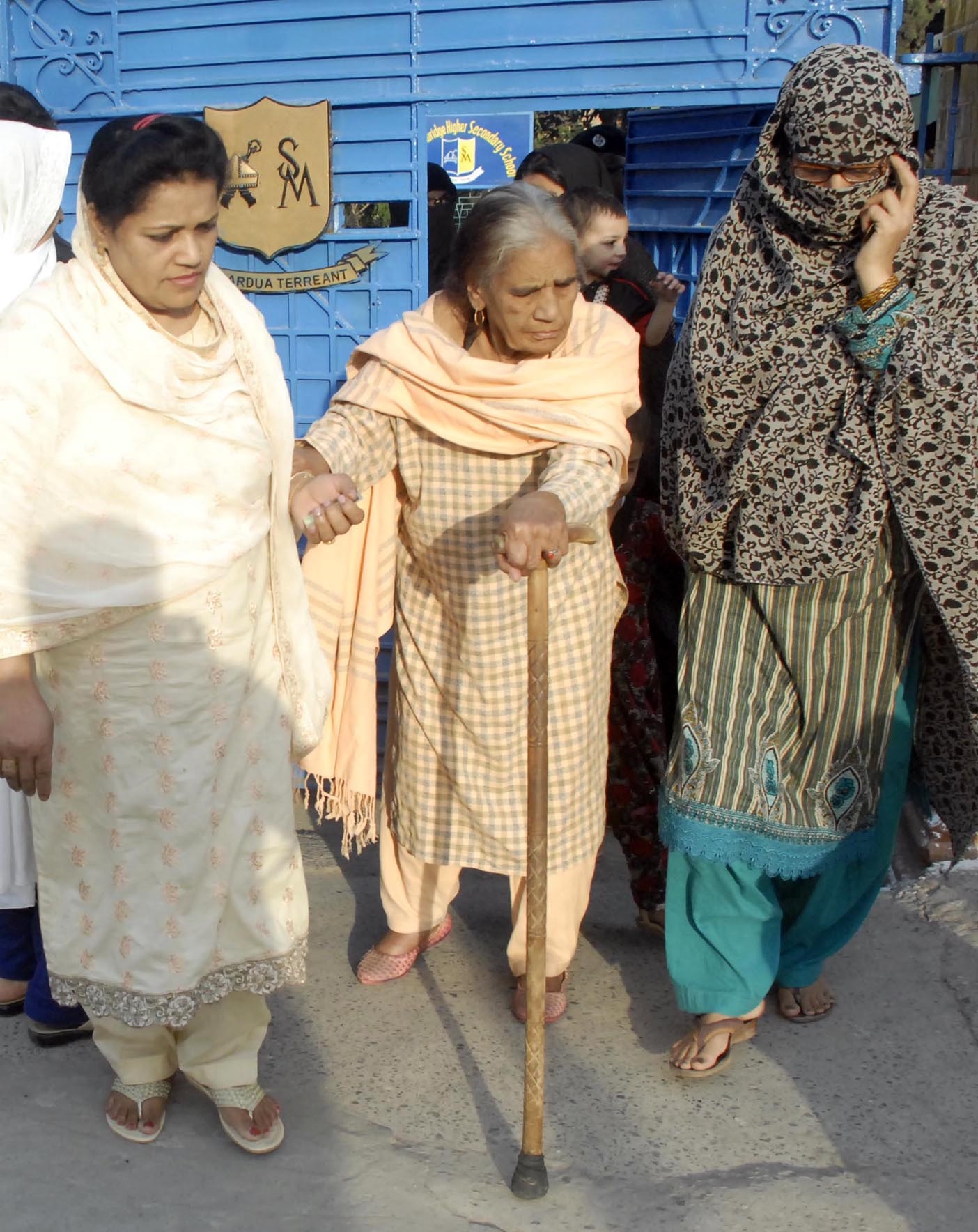 Elderly woman after casting her vote in Rawalpindi; here the female voter turnout seemed more than other cities. Photo: Online Service

---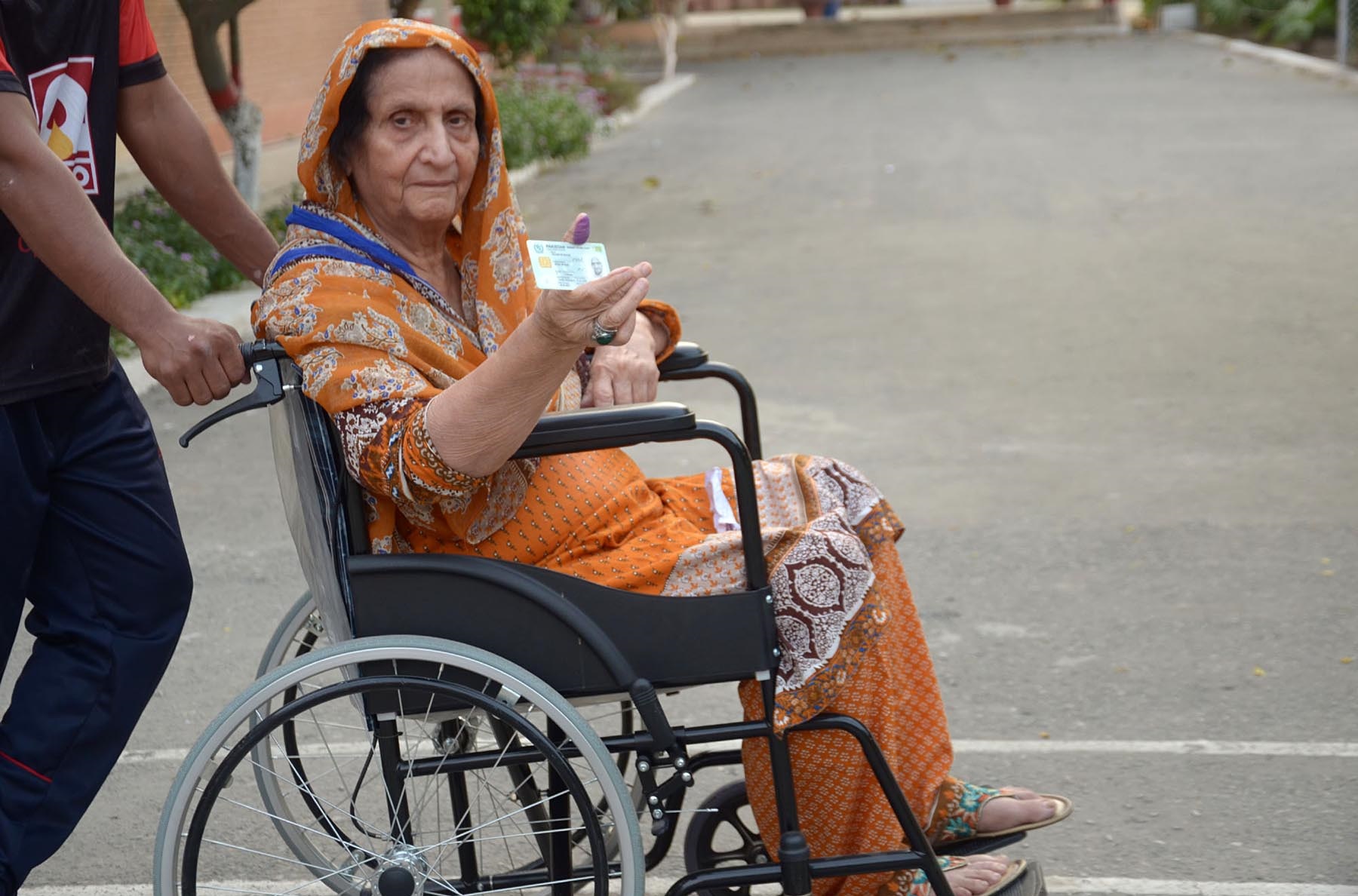 A disabled woman is showing her inked thumb and CNIC after casting vote in by-elections at a polling station in Defence Housing Authority (DHA). Photo: Online Service
---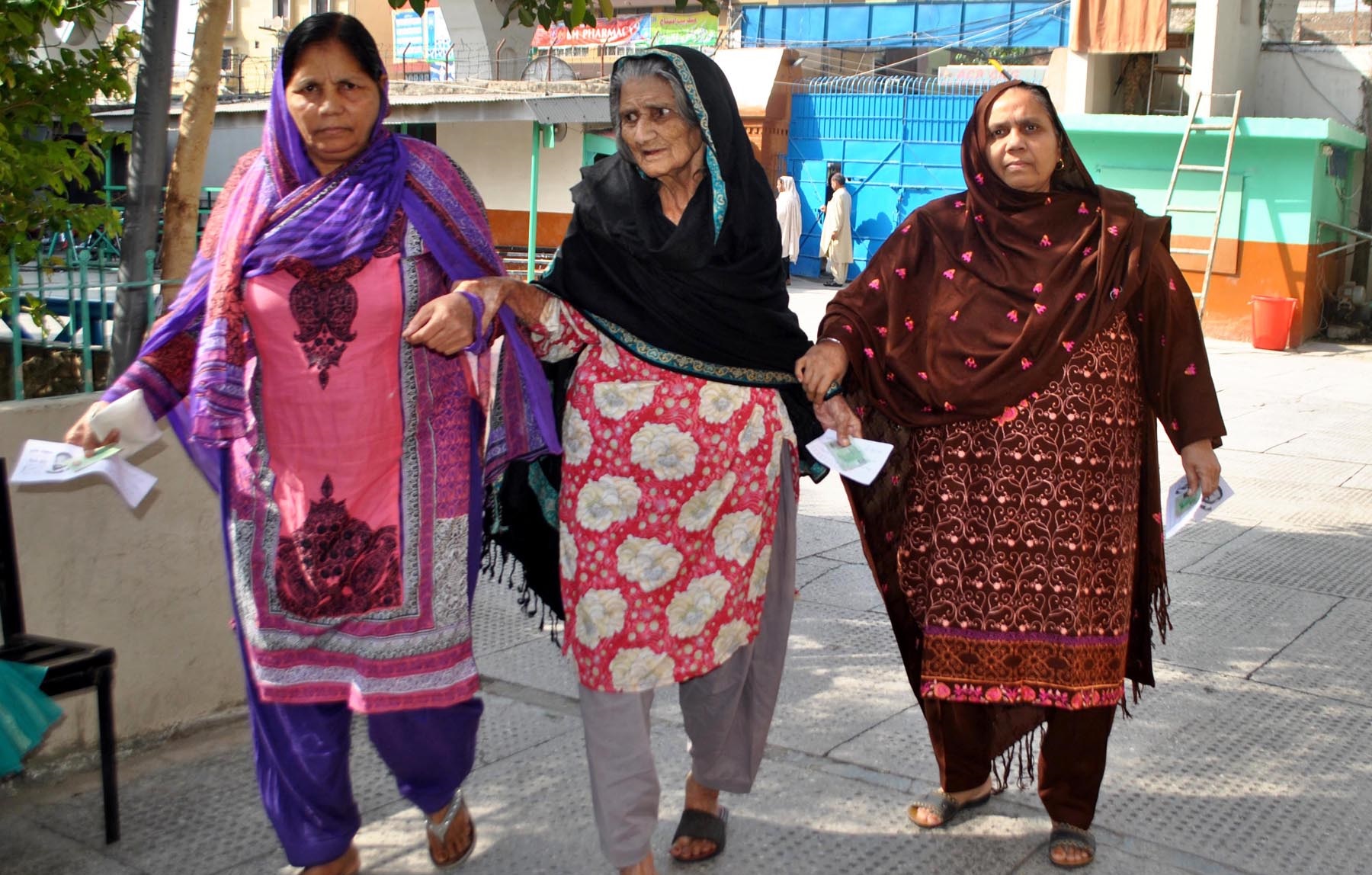 Political parties managed conveyance facilities for women voters and supporters. This was why even elderly women got out of their homes. Photo: Online Service
---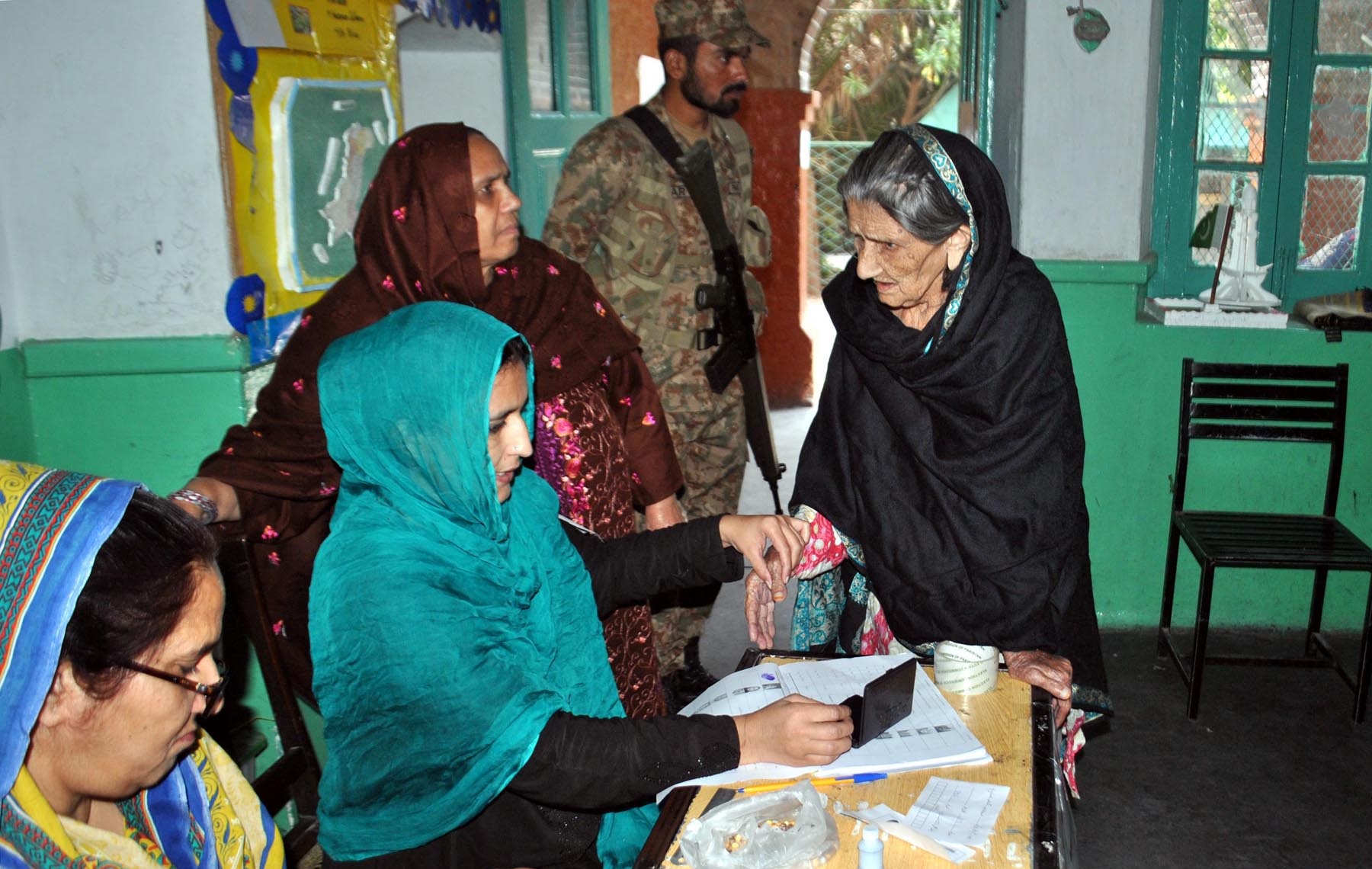 An elderly woman heading towards the polling station to cast her vote in by-elections. Photo: Online Service

---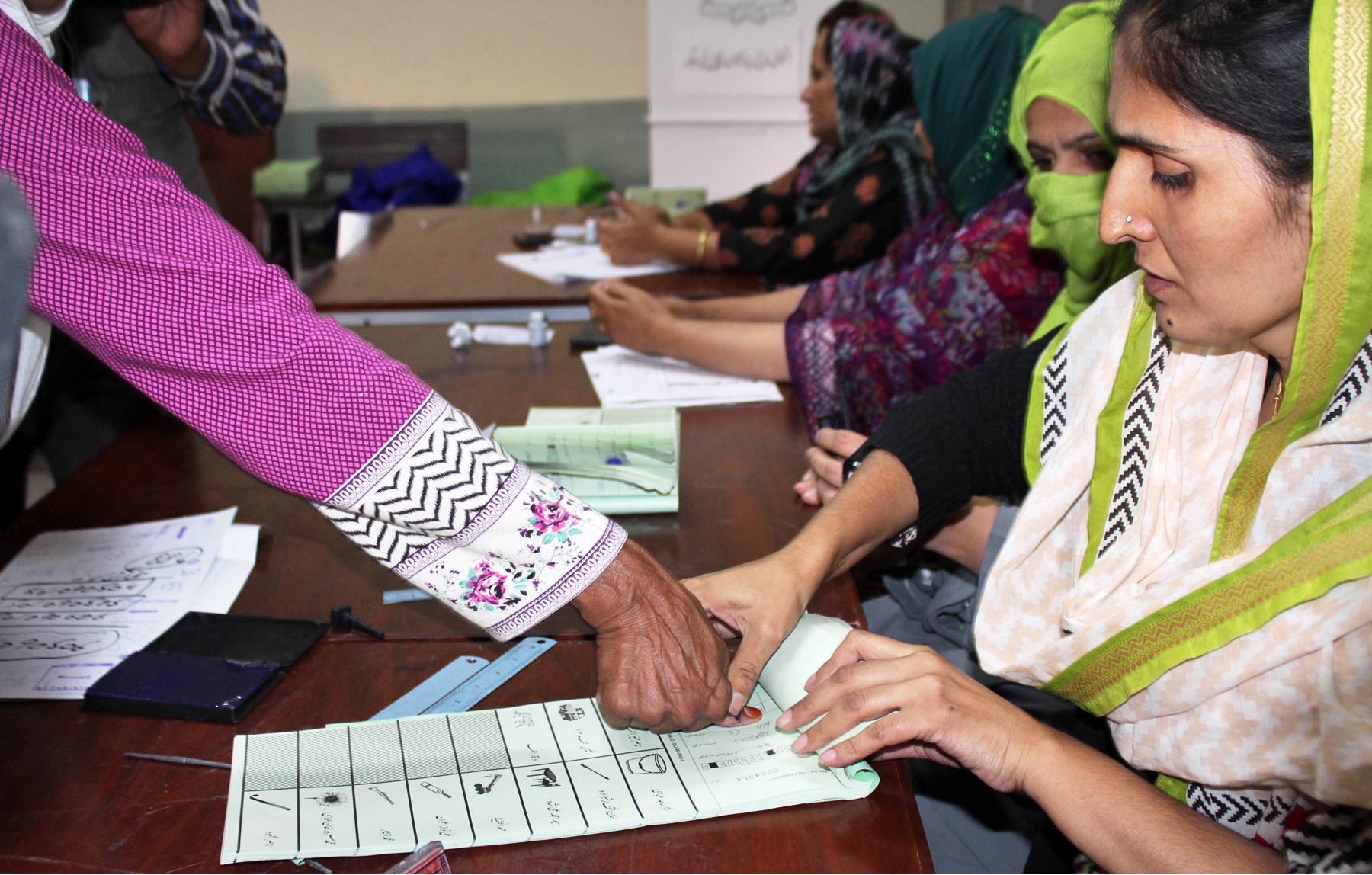 Polling staff is taking thumb impressions of the voters at a polling station during by-elections. Photo: Online Service

---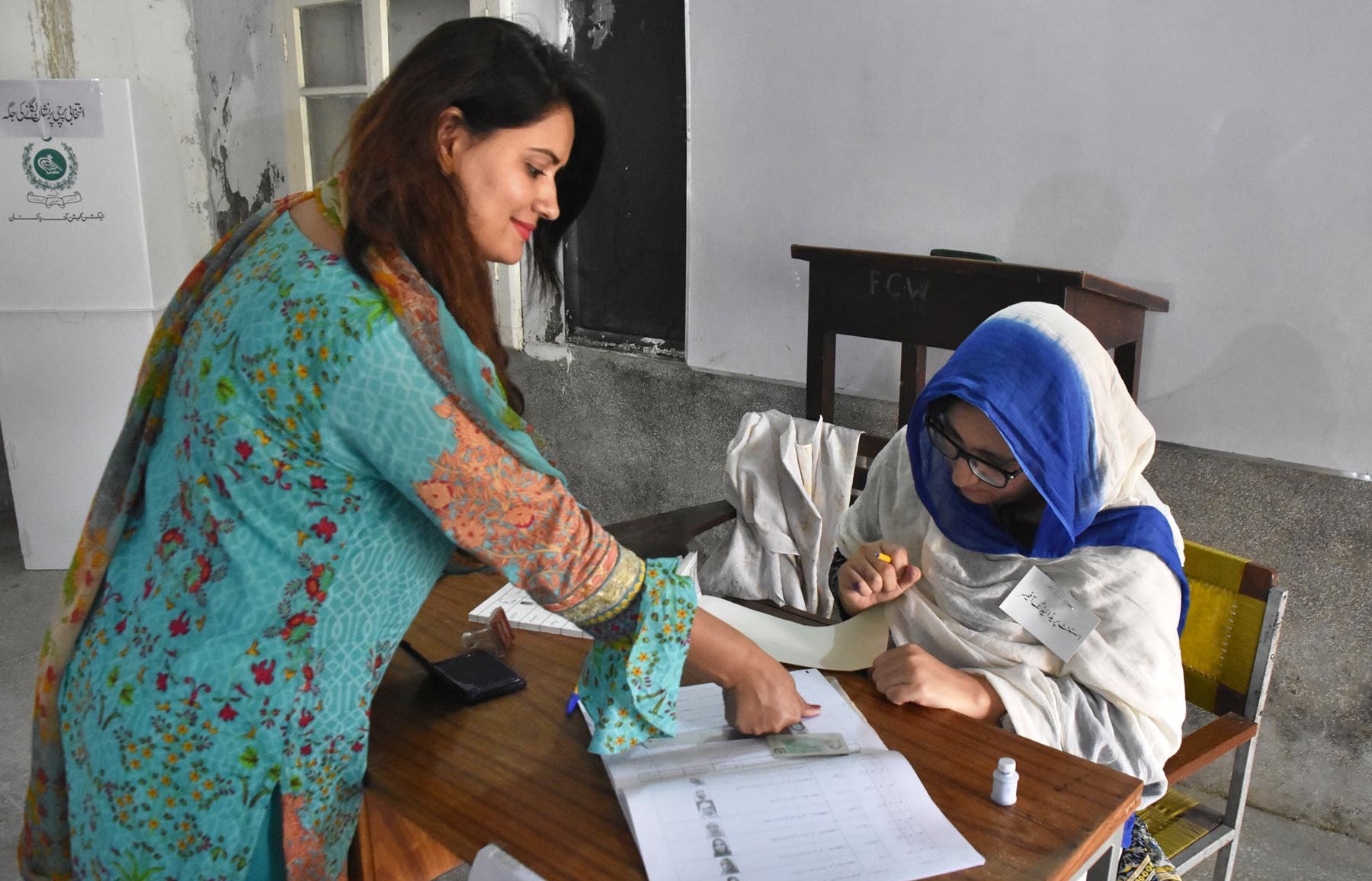 Polling staff takes the thumb impression of voters at a polling station during by-elections. Photo: Online Service

---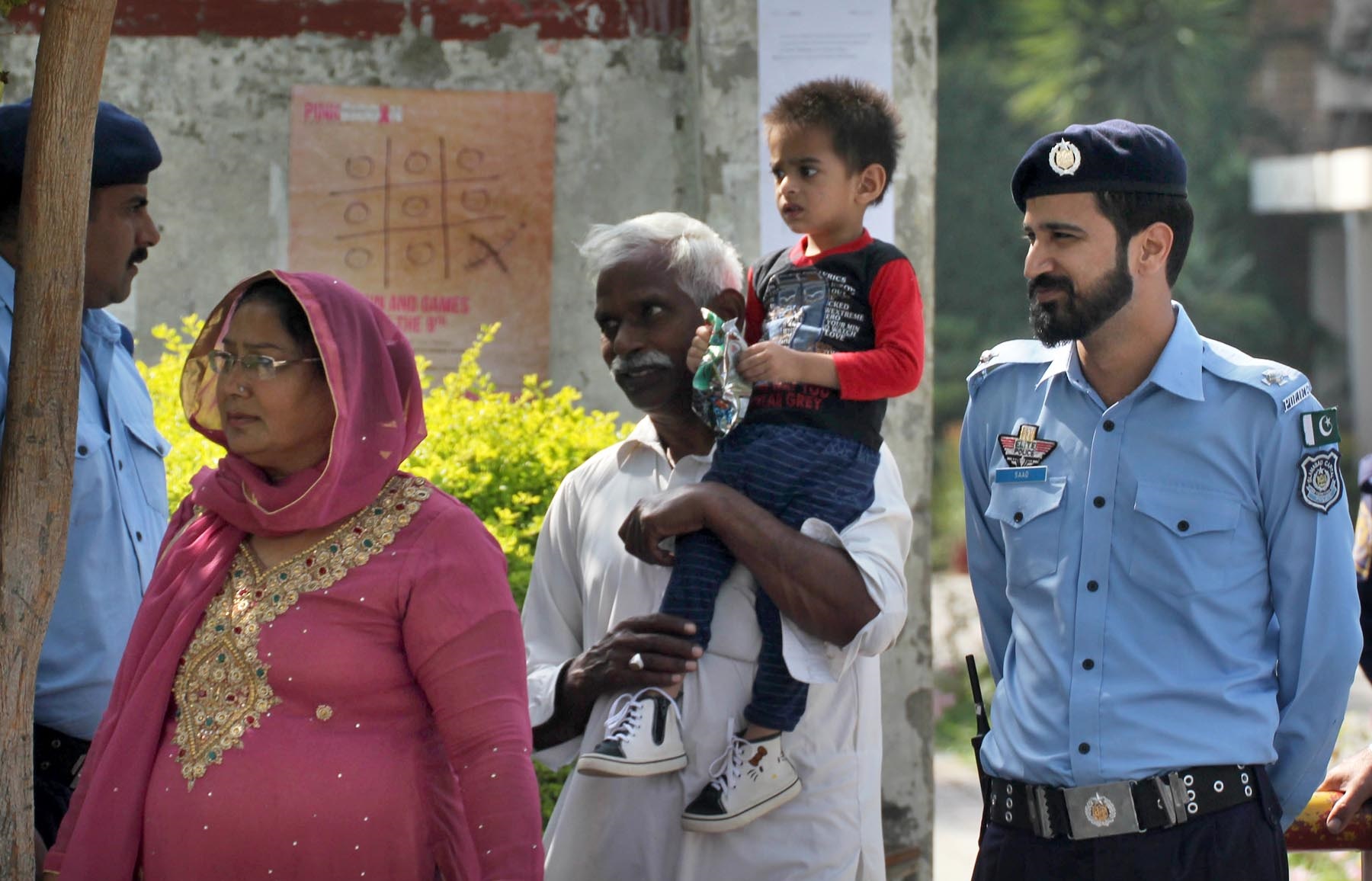 Women participation is a key to success of elections: here a woman from Islamabad arrives at polling station. Photo: Online Service
---
Female voters are waiting for their turn while standing in queue to cast their vote in by-elections at a polling station. Photo: Online Service

---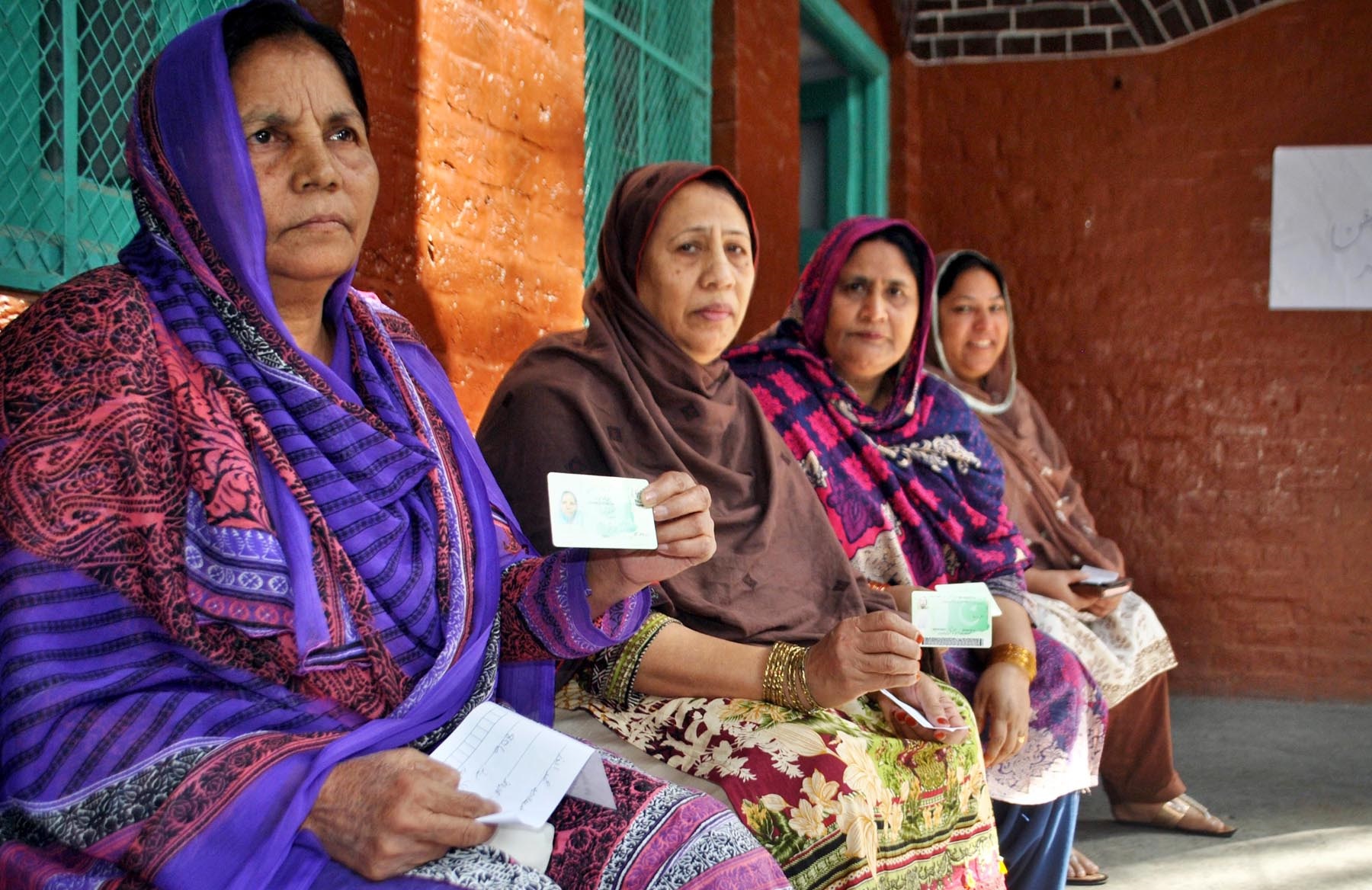 Female voters hold their CNICs while waiting for their turn to cast vote in by-elections at a polling station. Photo: Online Service

---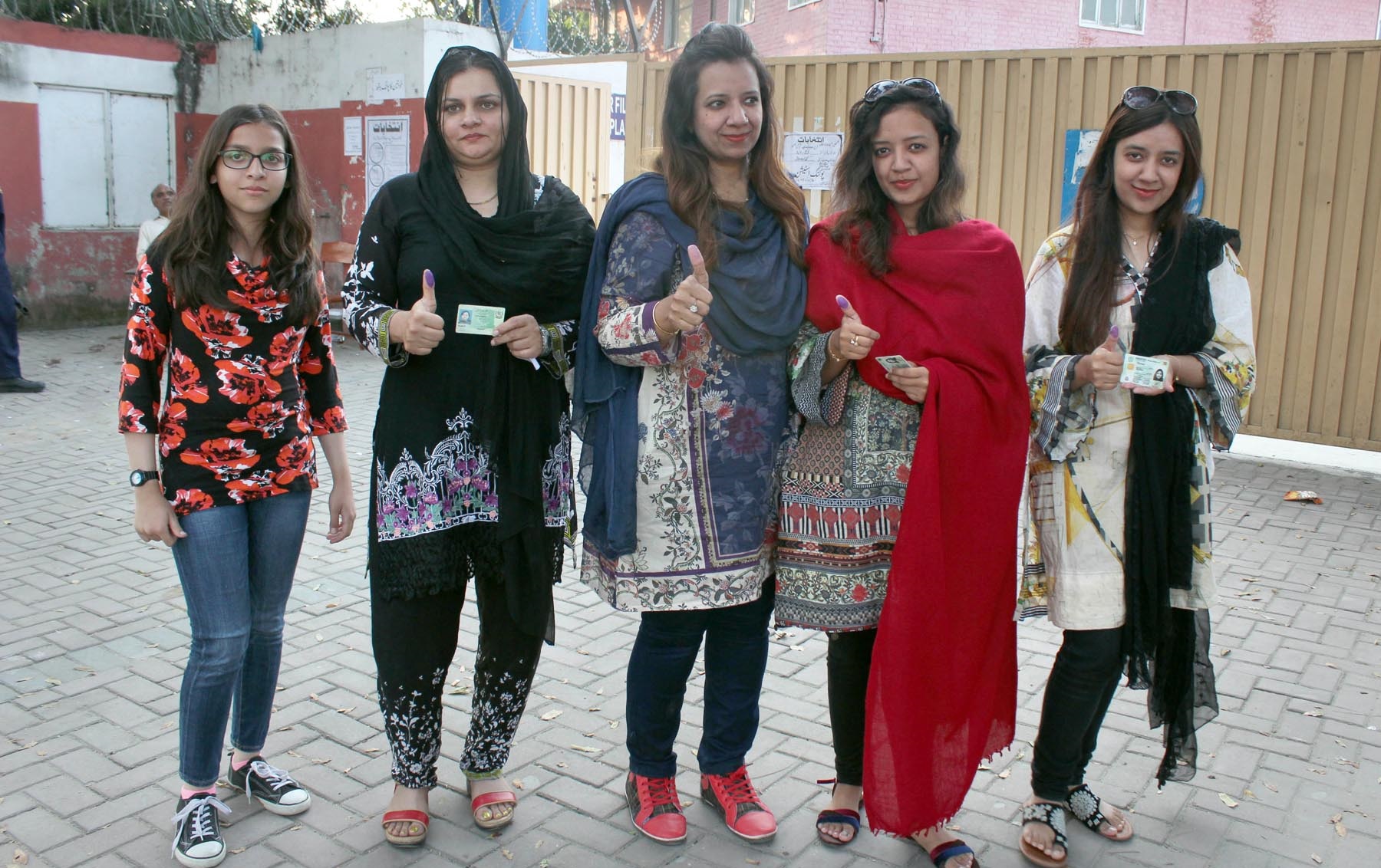 Voters are showing their CNICs and inked thumbs outside a polling station after casting votes in by-elections. Photo: Online Service

---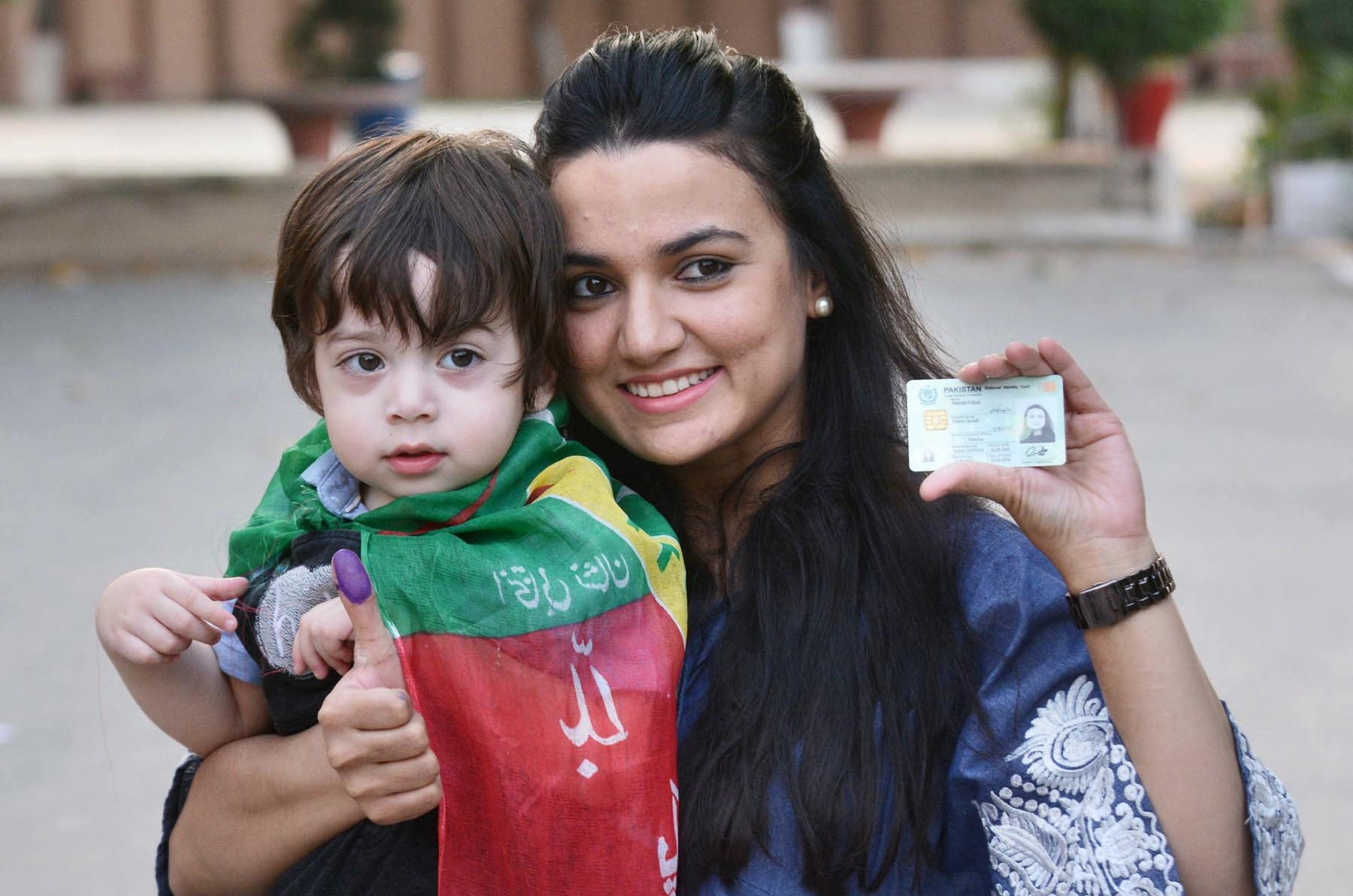 A supporter of Pakistan Tehreek-e-Insaf (PTI) is showing her inked thumb and CNIC after casting vote in by-elections at a polling station in Defence Housing Authority (DHA). Photo: Online Service
---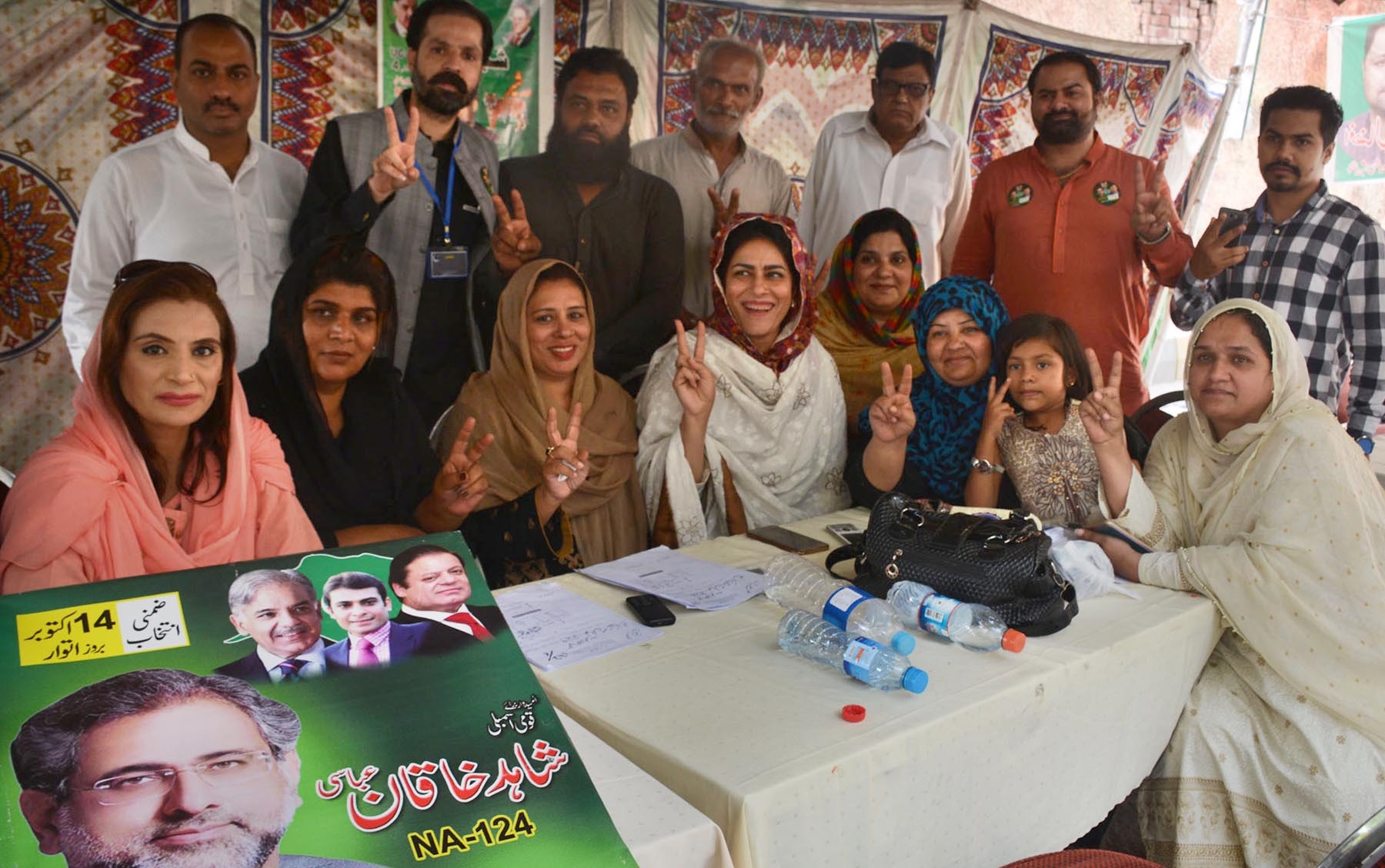 Pakistan Muslim League-Nawaz (PML-N) MNA Kiran Dar along with party supporters flash a sign of victory while sitting inside the camp of PML-N candidate for by-election. Photo: Online Service
---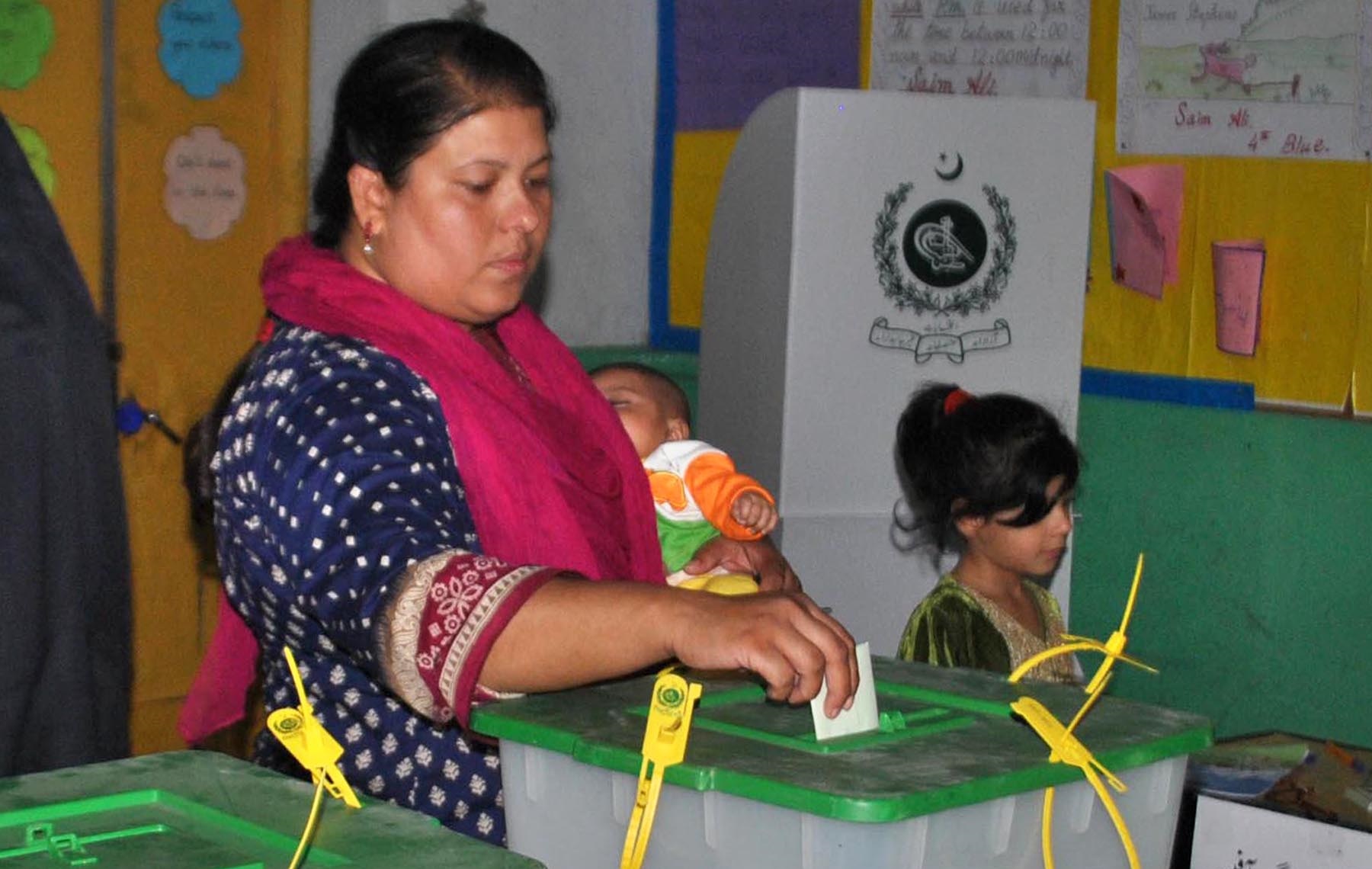 A dedicated woman, holding her infant in her arm, casting her vote. Photo: Online Service

---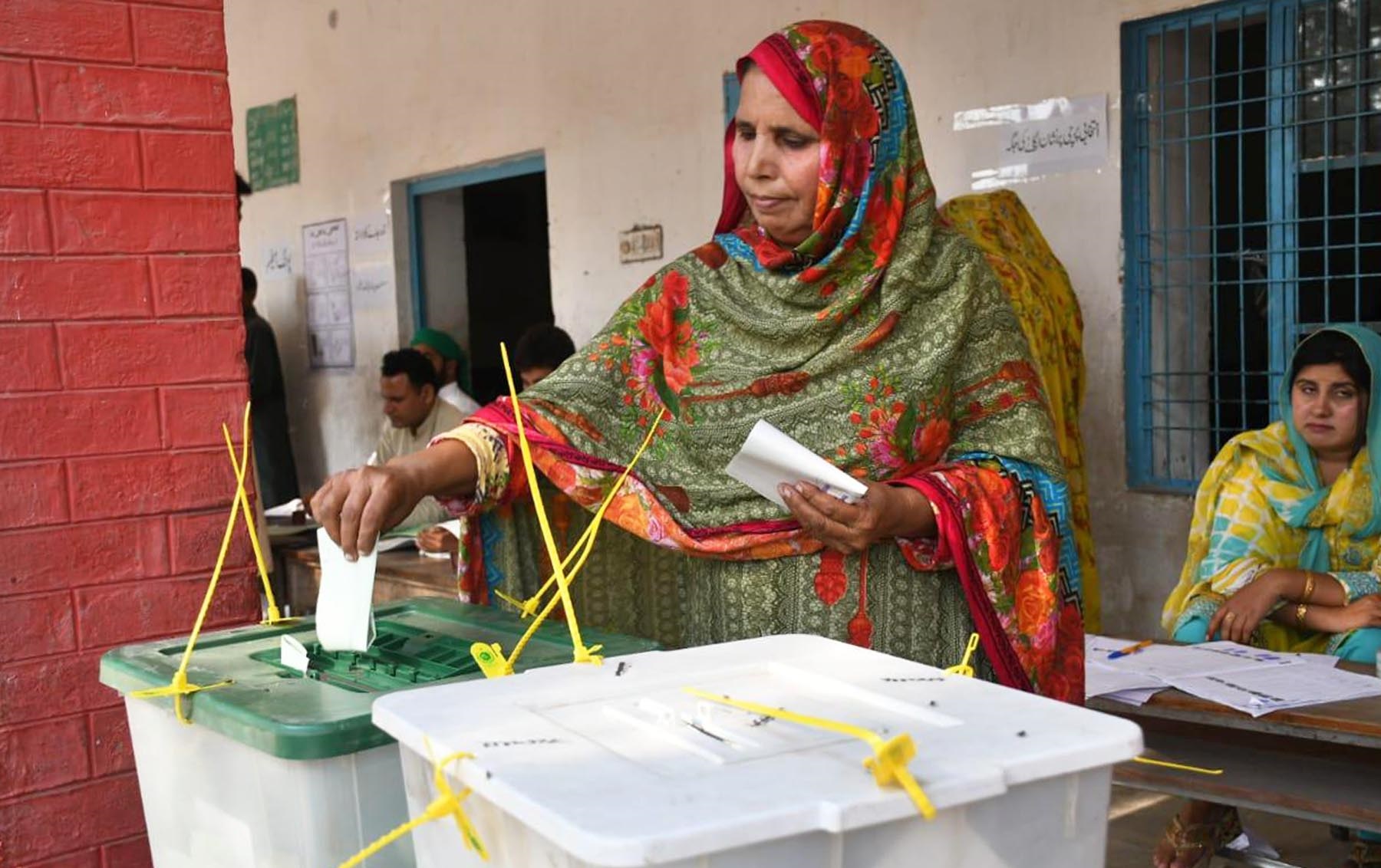 An elderly woman heading towards the polling station to cast her vote in by-elections. Photo: Online Service

---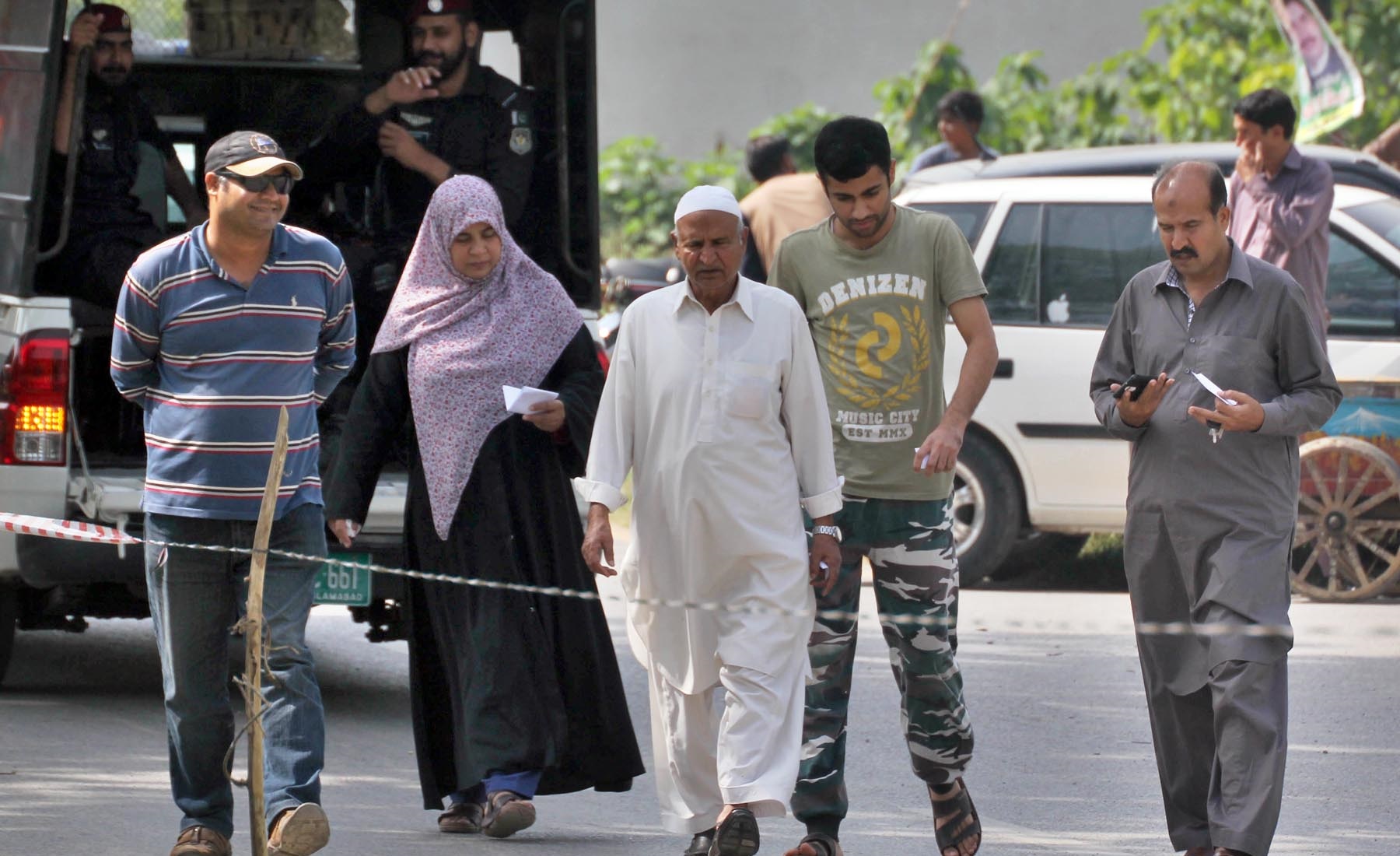 A woman coming to cast vote along with her family. Photo: Online Service

---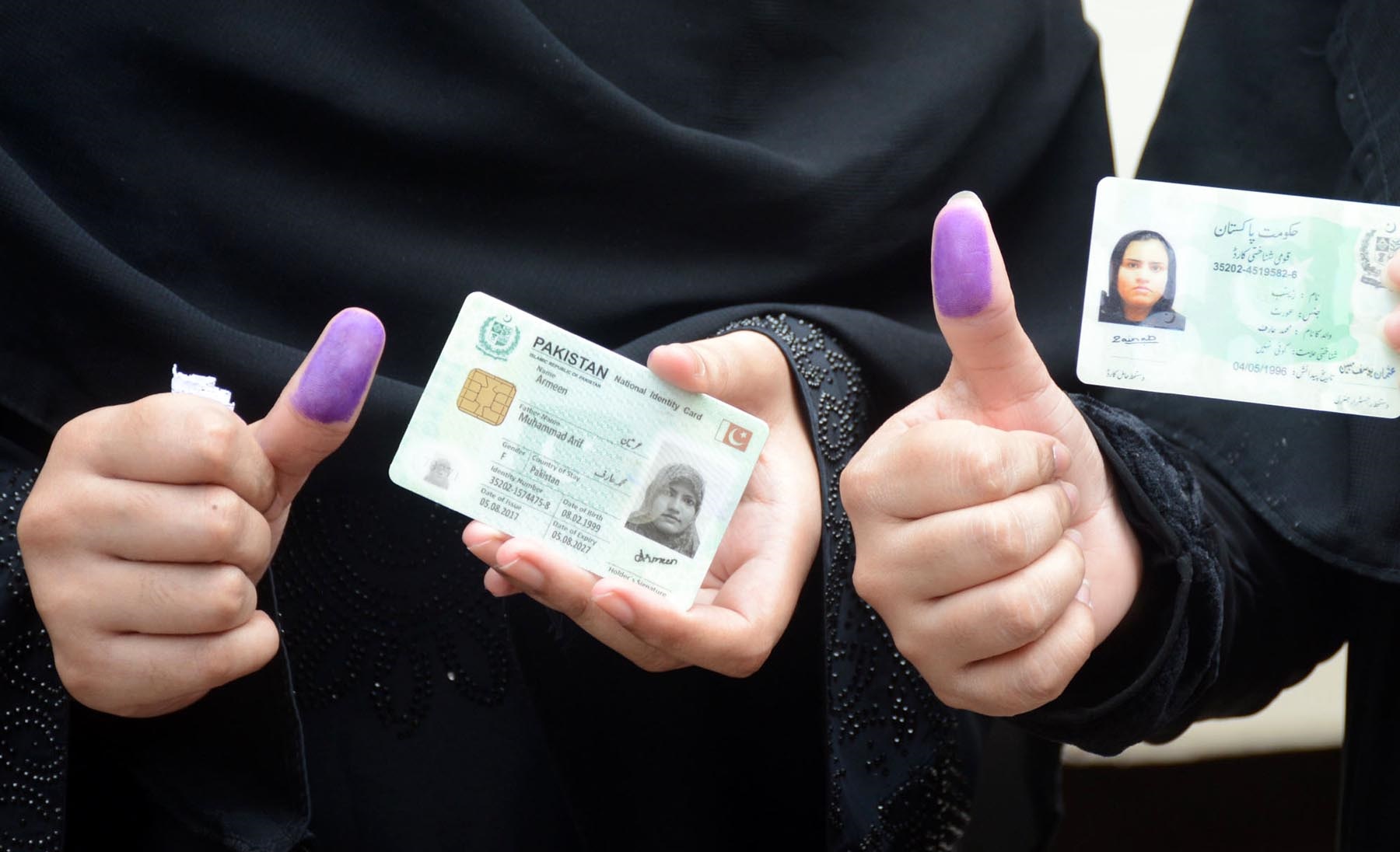 Voters are showing inked thumbs and CNICs outside a polling station after casting their vote in by-elections. Photo: Online Service

---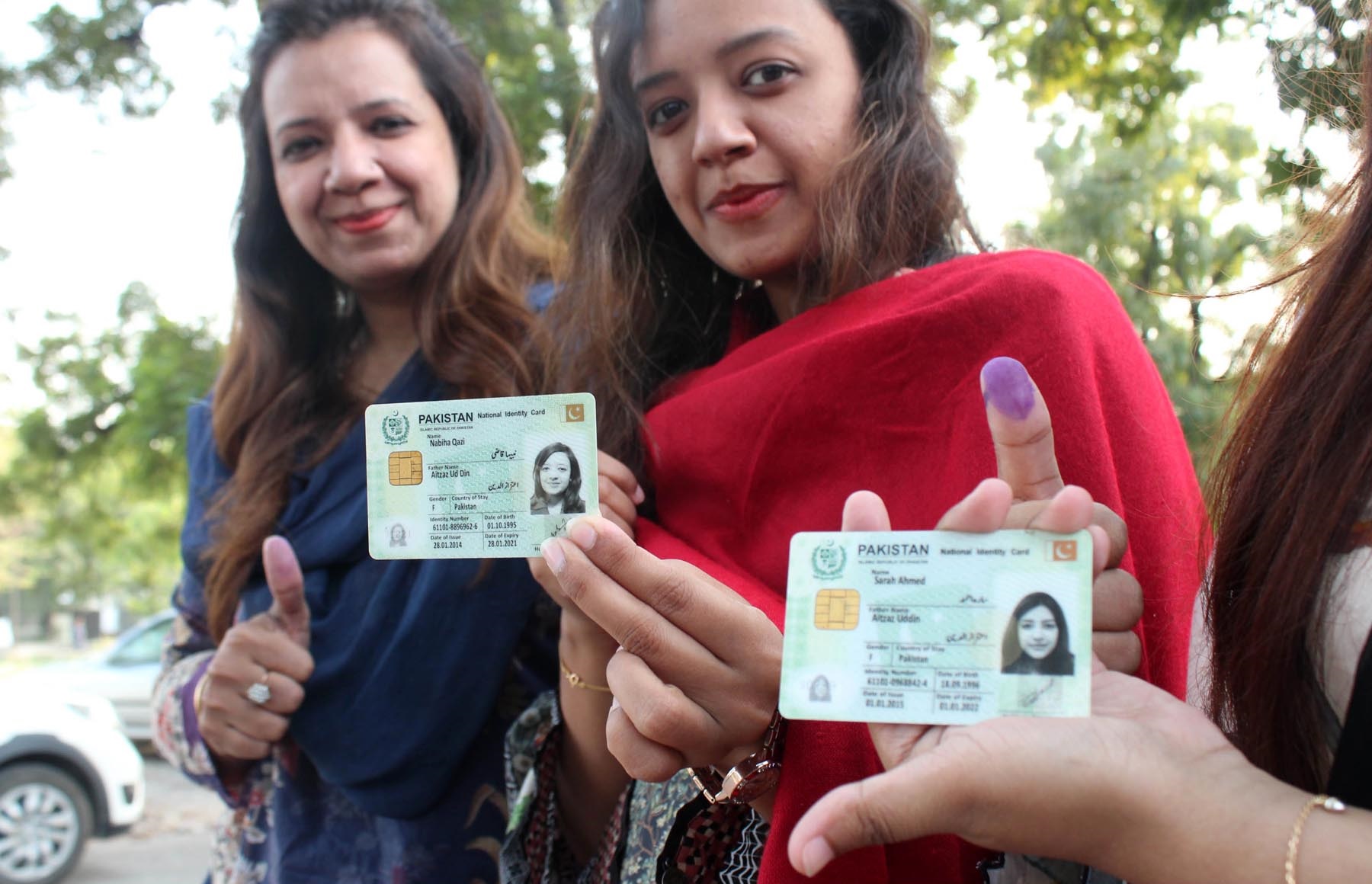 Thumbfies trend prevailed in this election too. Voters are showing their CNICs and inked thumbs, feeling satisfied and relieved after performing their national duty. Photo: Online Service
---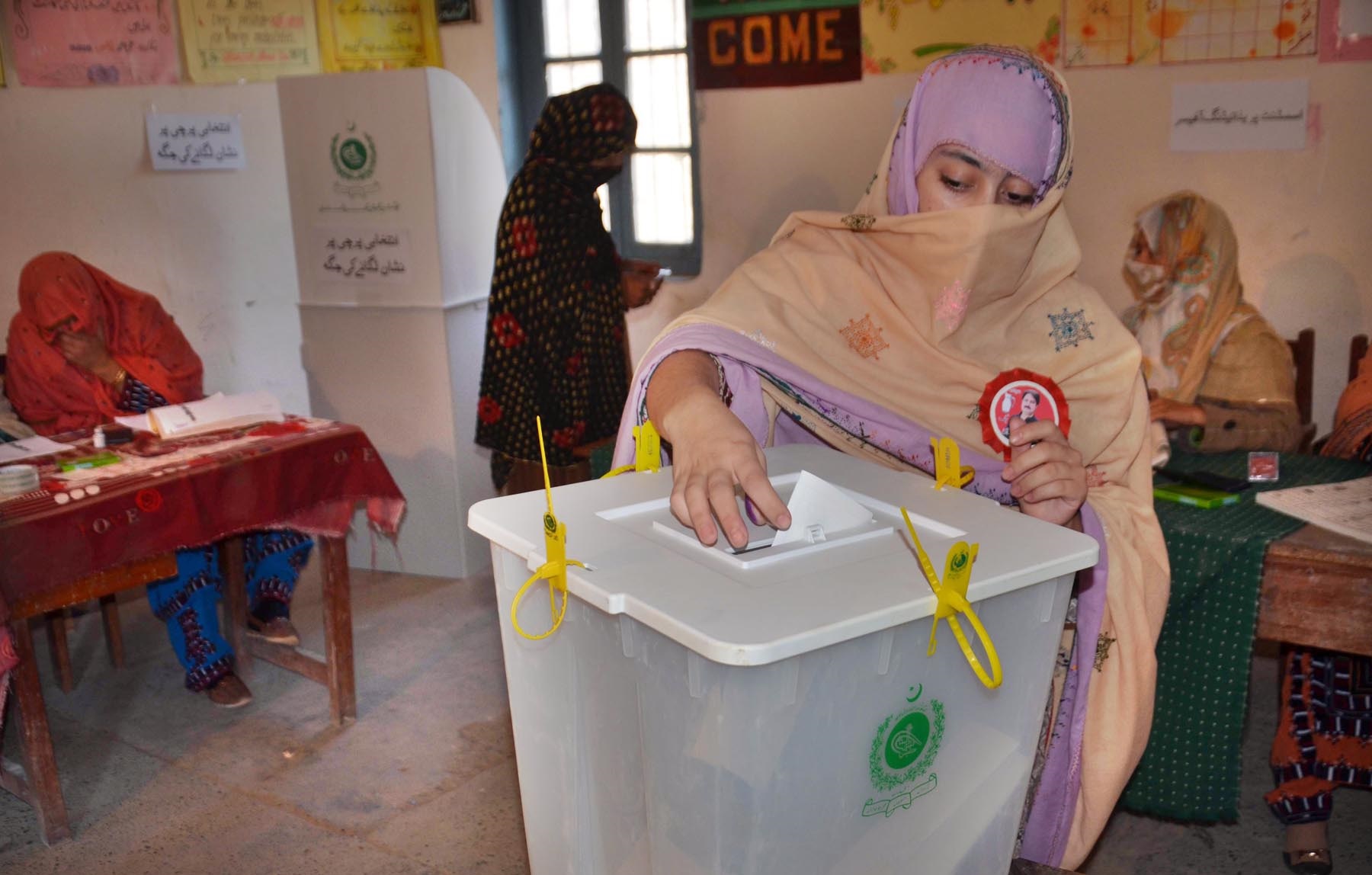 A woman casts her vote at a polling station in by-elections in Mastung area. Photo: Online Service

---