Pakistan, US agree to revive bilalteral ties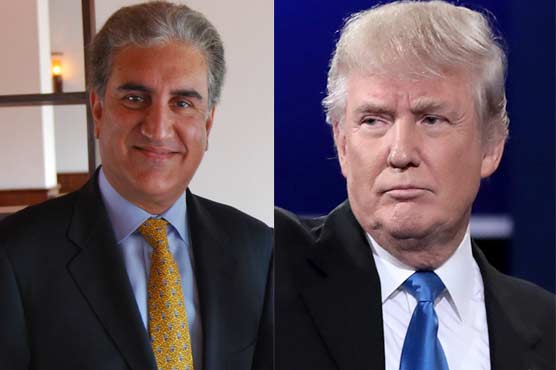 US President Donald Trump conveyed his best wishes for PM Imran Khan to Foreign Minister Qureshi.
NEW YORK (Dunya News) – Foreign Minister Shah Mehmood Qureshi said Tuesday he met US President Donald trump who conveyed his best wishes for Prime Minister Imran Khan.
Qureshi said he met Trump at a reception Monday night ahead of the annual gathering of UN heads of state and expressed his government's desire to revive relations with Washington.
The foreign minister, who is leading Pakistan's delegation to the 73rd session of the UN General Assembly, told the US president that Islamabad desired a broad based relationship with Washington based on mutual trust and respect.
Qureshi also met his counterpat Mike Pompeo and apprised him of Prime Minister Imran Khan's vision for a peaceful neighbourhood, which was critical to achieving the government's ambitious socio-economic plans for Pakistan.
He outlined his government's domestic and foreign policy priorities. He said the support of young Pakistanis had played a major role in the election victory of the Pakistan Tehreek-e-Insaf (PTI).