Miracles cannot be performed in weeks, PTI govt. needs time, experts opine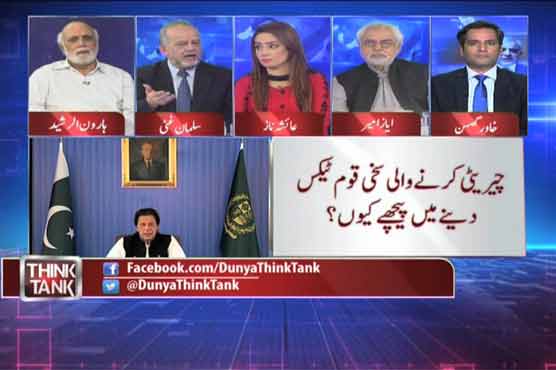 PTI should be given time before people start evaluation of its performance.
(Web Desk) – News experts and scholars at Dunya News believe the government should be given time to fetch money stashed abroad back. Renowned analysts are of the view that few weeks have been passed, but the government needs some time to fulfill its promises. Furthermore, various institutes around Pakistan including Sindh Institute of Urology, Sir Ganga Ram Hospital, and Gulab Devi Hospital have been formed through the charity funds.
ALSO READ: Those who are donating money for dams construction should be encouraged: CJP
He further went on to say that for the very first time in the history, open and constructive criticism is on place which China never expected. Ex-rulers intentionally but unduly kept the contracts with China hidden which led to unwarranted doubts.
Haroon ur Rashid opined the donated money might not construct dam but can make nations. He also gave the instance of the era of the Holy Prophet (SAW) where people to give charity whole-heartedly. Americans donated people copiously when Hurricane Katrina hit it.
On the other side, Salman Ghani said adventure to raise donation was initiated by Chief Justice of Pakistan, which is an act to enhance the valor of the entire nation. Moreover, dams do not belong to PTI but Pakistan.
Acclaimed expert in current affairs Khawar Ghumman was of the PTI took to the power with an aim to terminate corruption. An immediate need to reform Federal Board of Revenue is the need of hour. Furthermore, PTI should not stray away from its actual objective of terminating the corruption.
ALSO READ: Imran pledges anti-corruption, pro-people reforms
Overall the debate on the program Think Tank took into account the hue and cry over charity drive that Imran Khan jumpstarted. The importance of water was discussed and the need for the construction of dams and reservoirs was emphasized.
Opposition parties did not like the charity drive and termed it something not in accordance to government values.
Source Roznama Dunya
Translated and edited by Junaid Ali Malik