Last Updated On 05 September,2018 02:37 pm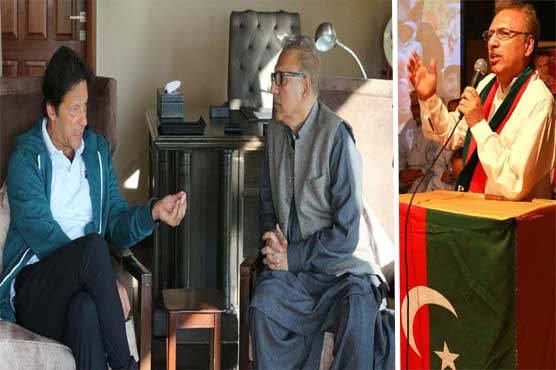 New President Dr. Arif Alvi is a dentist by profession and a renowned politician
(WebDesk) – With decisive majority, a Pakistan Tehreek-e-Insaf fielded candidate Dr. Arif ur Rehman Alvi has been elected as the 13th President of Pakistan.
Arif Alvi has received 353 electoral votes. PTI candidate Dr Arif Alvi has been declared victorious from Parliament, KP, Balochistan and Punjab Assemblies. Alvi bagged 45 votes in Balochistan, 41 votes in KP Assembly, 22 votes in Sindh Assembly, 33 from Punjab Assembly and received 212 votes from the National Assembly and the Senate, which brought him the triumph as the 13th elected President of Pakistan. He is expected to be sworn in as President of Pakistan on 9th September, 2018.
Here are few of the facts must know about the newly elected President of Pakistan:
- Dr. Arif Alvi is a dentist by profession, holds professional degrees from de Montmonrency College of Dentistry, an affiliate of University of Punjab, University of Michigan and University of the Pacific, San Francisco.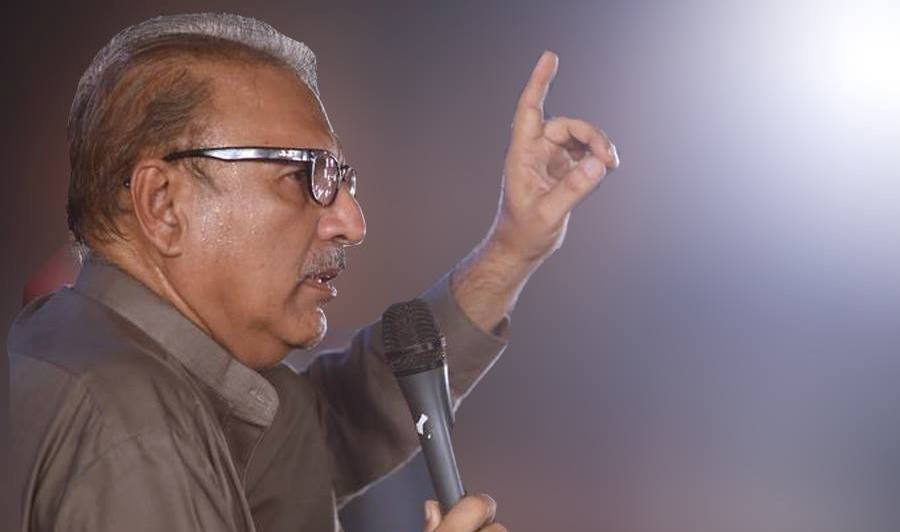 New President Dr. Arif Alvi is a dentist by profession and a renowned politician Photo: File
---
- Dr Arif Alvi is married with his wife Samina Alvi and they have four children, all married and settled with their families abroad. Dr Alvi's family extends to the grandchildren.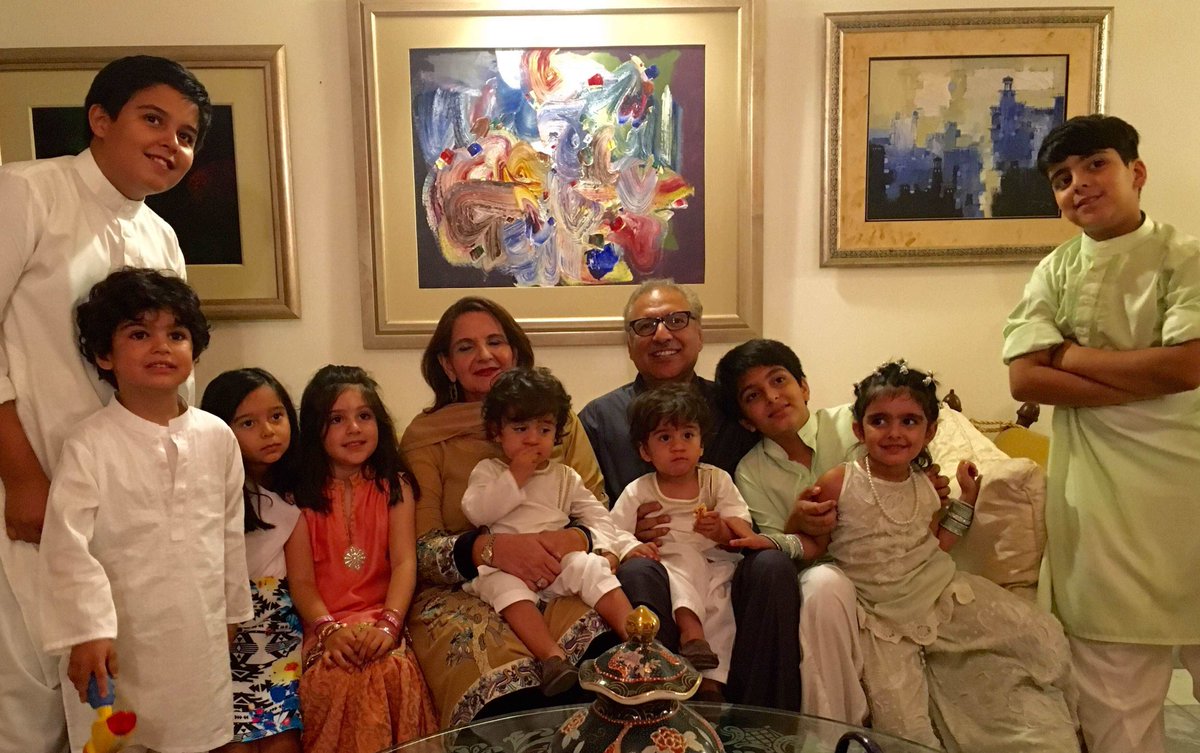 Dr. Arif Alvi with family. Photo: File
---
- His political history is also dated back to his political affiliation from his student life in 60s. While studying at De'Montmorency College of Dentistry, he was an active member of the student unions. He was affiliated with the Islami Jamiat Talaba, a student wing of Jamaat-e-Islami Pakistan (JI) and served as president of the student union and a student union leader was very active against the then military dictator and President General Ayub Khan.
- Dr. Arif Alvi is the pioneer among the party leaders infact one among the founding members of PTI who have joined PTI chairman Imran Khan's in his early days of political struggles and remain adhere to the party.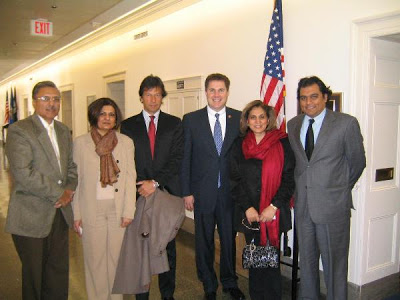 A rare pic of the early days when Dr Arif Alvi had joined PTI chairman Imran Khan. Photo: File
---
- He is one among the few original authors of the Pakistan Tehreek-e-Insaf party constitution.
- Dr. Alvi was part of the party's central executive council for a year since 1996 after which he was designated the position of party's president in Sindh in 1997.
- He had contested for Sindh Assembly seats in the general elections of 1997 and 2002, but remained unsuccessful. He was promoted to the post of vice president in 2001, following which he became the party's secretary general in 2006, a post he worked for till 2013. Dr Alvi first entered into National Assembly after winnig seat from NA-250 constituency of Karachi in the 2013 elections.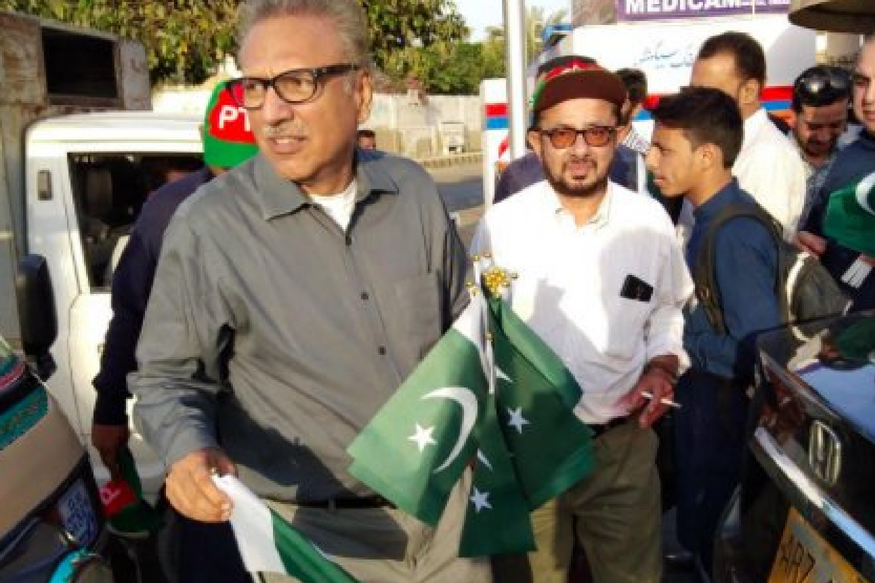 Dr. Arif Alvi was quite active in the politics of Karachi. Photo: File
---
- In 2016, he was made President of Pakistan Tehreek-e-Insaaf.
- In the general election 2018, he was elected to the National Assembly from Karachi's NA-247 after bagging 91,020 votes.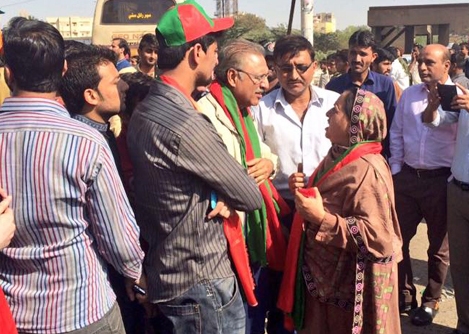 Dr. Arif Alvi was leading the lockdown call of PTI chairman Imran Khan in 2014 from Karachi. Photo: File
---
- According to the party sources, Dr. Alvi was made a Trustee of the trust established by Shirinbai Jinnah (Quaid-e-Azam's siter) to which she gift all her worldly belongings including the Mohatta Palace in Karachi. He is the Managing Trustee of the said Trust. He is also a trustee of many other charitable organisation and is involved in many philanthropic movements.
---