PhD, MSc degree holders in Federal and Provincial cabinets of PTI government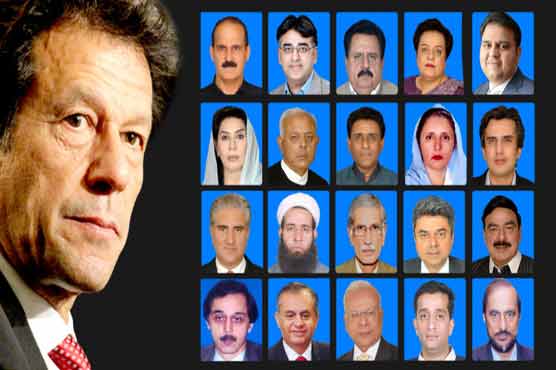 Some ministers in PTI government are highly qualified while others are not.
(Web Desk) – Interestingly, the change is quite evident in federal cabinet of 21 members; four are Doctors of Philosophy, another four are Masters of Arts and Masters of Science, while two are MBBS doctors. According to Roznama Dunya, Minister for Human Rights Shireen Mazari, Minister for Law and Justice Mohammad Farogh Naseem, who is a lawyer by profession, and Doctor Ishrat Hussain, renowned banker, and Minister for Religious Affairs and Inter-faith Harmony Noor ul Haq Qadri hold PhD degrees.
ALSO READ: PM Imran Khan chairs federal cabinet meeting
Minister for Federal Education and Professional Training Shafqat Mehmood earned MA. Minister for Railways Sheikh Rashid also holds a Master degree and has also done LLB. Advisor to PM on Parliamentary Affairs Dr. Zahiruddin Babar Awan holds MSc degree. There are four ministers that earned MBA degree. Finance Minister for Finance, Revenue, and Economic Affairs Asad Umar is one of them.
Among the advisors, Advisor to Prime Minister on Commerce, Textiles, Industries production and Investment, Abdul Razzaq Dawood is an MBA degree holder. Advisor to Prime Minister on Climate Change, Malik Amin Aslam holds MSc degree. Advisor on Establishment Muhammad Shehzad Arbab is an MBA degree holder.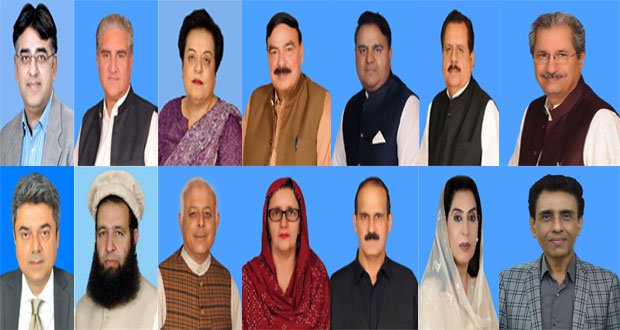 Federal Cabinet of PTI consists of ministers from varied backgrounds and parties including MQM. Photo: File

---
ALSO READ: Prime Minister Imran Khan s Federal Cabinet: Who is Who?
On the other side, Shah Mehmood Qureshi, Ghulam Sarwar Khan, and Tariq Bashir Cheema hold bachelor's degree. Fawad Chaudhry, Khusro Bakhtiyar, and Amir Mehmood Kiyani are lawyers. Khalid Maqbool Siddiqui and Fehmida Mirza are doctors.
Academic backgrounds of politicians in Punjab Cabinet
In Punjab cabinet, there are 24 ministers. Two among them are Hafiz-e-Quran namely Ammar Yasir and Mumtaz Khan. Anwar Majeed Niazi could only complete his intermediate. Those who are bachelor's degree holders are 11 in number. Minister for Finance of Punjab Hashmi Jawan Bakht, Minister for Revenue Raja Rashid Hafiz, Minister for Local Government Aleem Khan and Sardar Asif Nikai hold bachelor's degree. Minister for Higher Education/Tourism Raja Yasir Humayun Sarfraz has earned BSc degree.
ALSO READ: PTI announces 23-member Punjab Cabinet
Sardar Hasnain Bahadar Dreshak and Malik Muhammad Anwar are bachelor's degree holders and are agriculturists by profession. Minister for Industries, Commerce & Trade Mian Aslam Iqbal holds BA degree. Minister for School Education holds Bachelor in Business Administration (BBA) degree. Minister for Food Samiullah Chaudhry holds BA degree and LLB. Fayaz ul Hasan Chauhan holds master's degree; same is the case of Muhammad Sibtain Khan and Mian Mehmood ur Rasheed.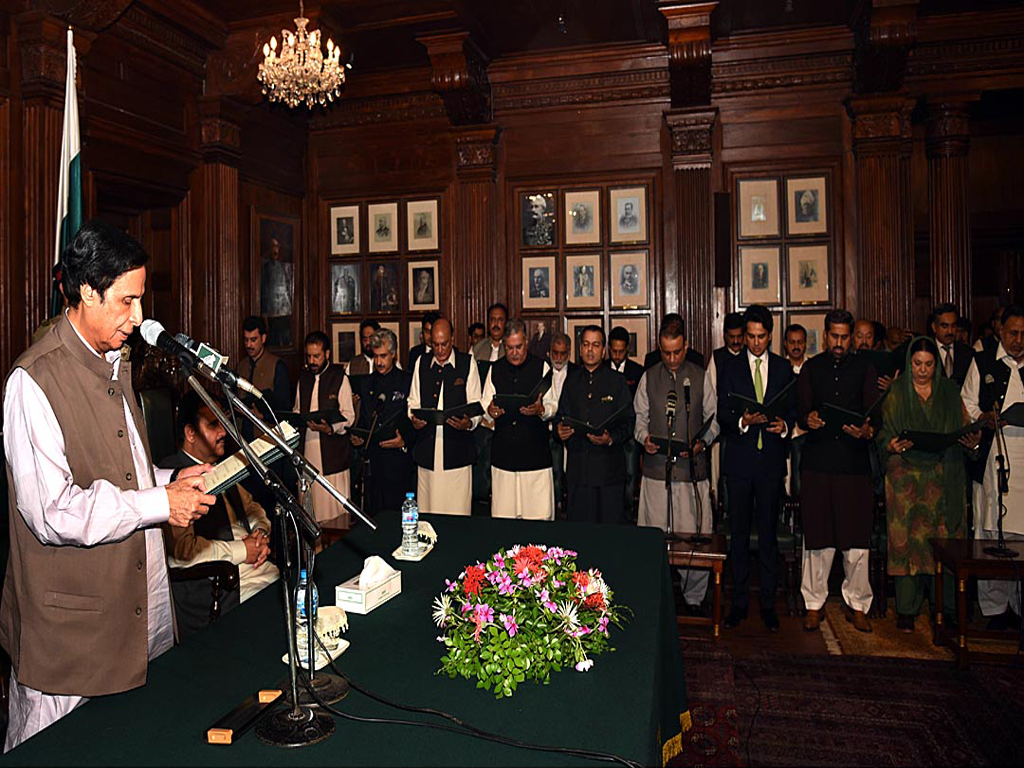 PTI provincial cabinet is also consisted of politicians from varied background. Some are highly qualified while others are not. Photo: File

---
Minister for Primary & Secondary Healthcare / Specialized Healthcare & Medication Education Yasmin Rashid is qualified MBBS doctor; also she is the only woman minister in the cabinet. The details of other candidates like Muhammad Hashim Dogar, Malik Nauman Ahmed Langrial, and Muhammad Akram Chaudhry are not available.
Imran Khan vowed expand education budget
Chairman PTI Imran Khan in his speeches before elections has been claiming that education and educationists are his top priority. They will be given precedence. He vowed to expand education budget which is quite low at this moment, only 2 per cent. His federal cabinet is consisted of some qualified people, yet there is a need to transform their knowledge into uplifting the lives of people. It is hoped Imran Khan and his team will walk the talk when it comes to the provision of quality education all the segments of society irrespective of their faith, belief, origin, and other demographic features.