In Pictures: Illuminated buildings on the eve of 72nd Independence Day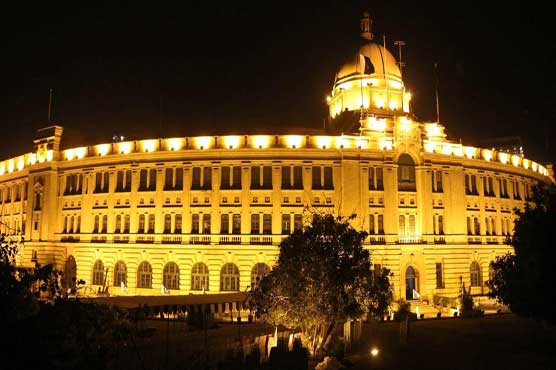 Important buildings and monumental sights across the country are decorated with buntings and lights
(WebDesk) - The 72nd Independence Day is being celebrated across the country and any where in the world where the Pakistani community is residing with traditional zeal and fervour.
Overjoyous Pakistanis start celebrations with the eve ahead of Independence Day. Commemorative ceremonies usually kick off few days ahead of 14th August nationwide.
On the night of 13th August, all important buildings and monumental sights across the country were decorated with buntings and lights to celebrate 14th August. Streets nationwide brimmed with green and white decorations, historical sites were also illuminated to celebrate Pakistan s 71st independence day.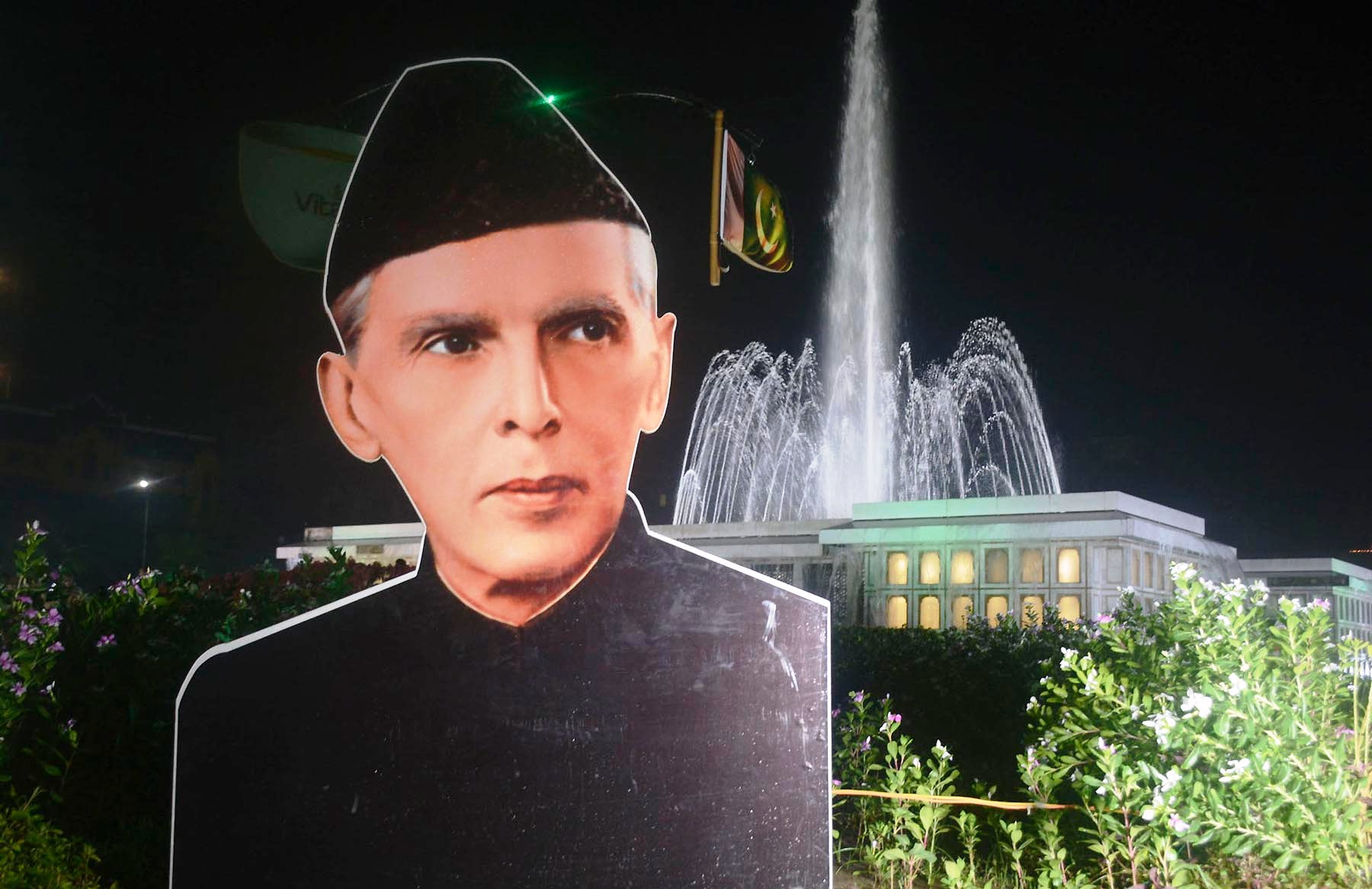 LAHORE: A view of Liberty Roundabout decorated on the eve of Independence Day celebrations. Photo: Online
---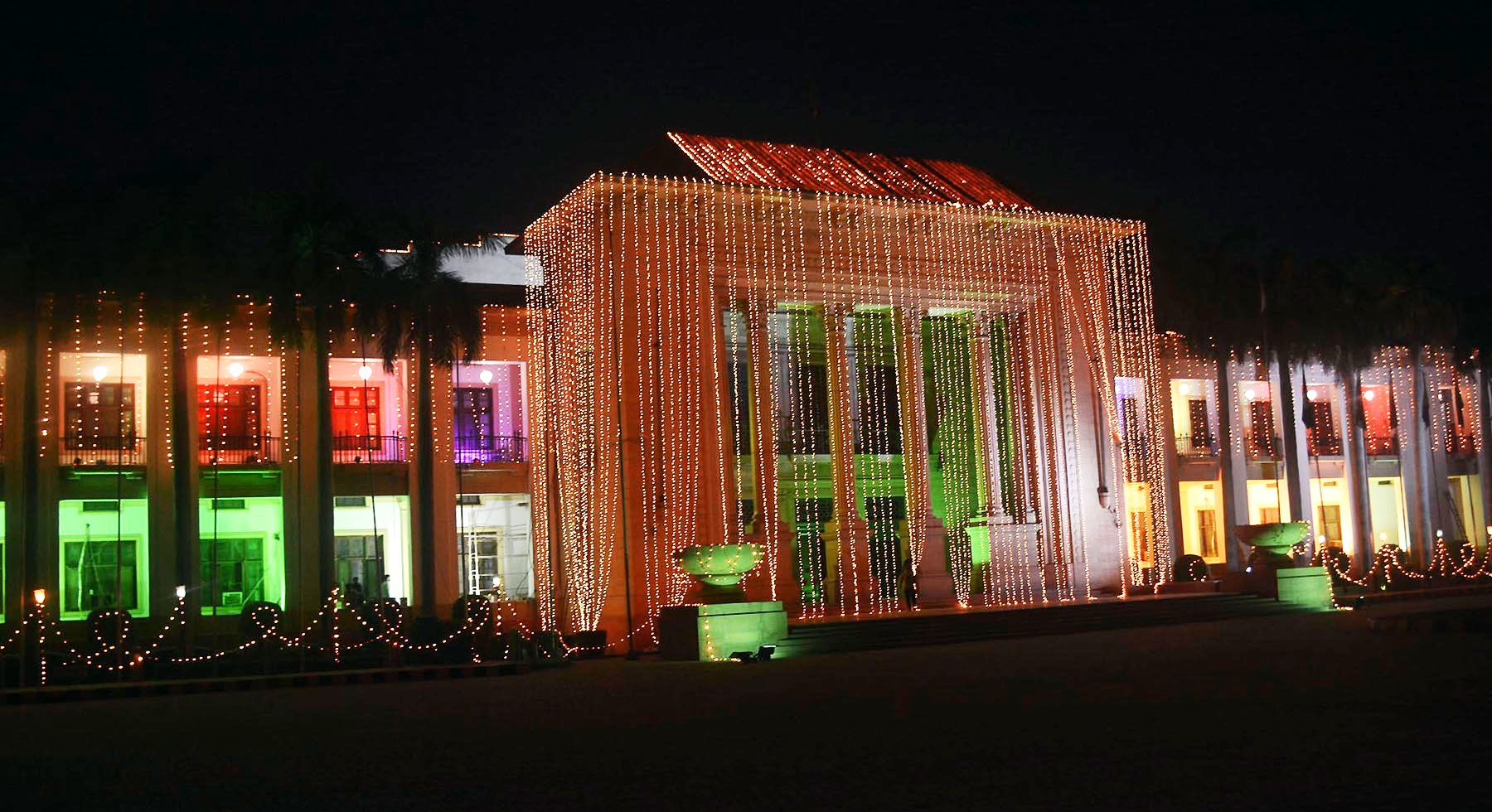 LAHORE: Punjab Assembly building decorated with colorful lights on the eve of Independence Day celebrations. Photo: Online
---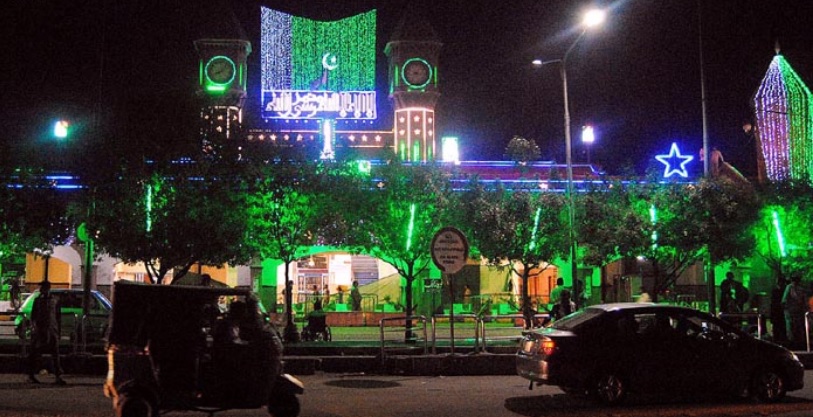 LAHORE: An illuminated view of Railway station decorated with lights in connection with 14th August Independence Day celebrations. Photo:INP
---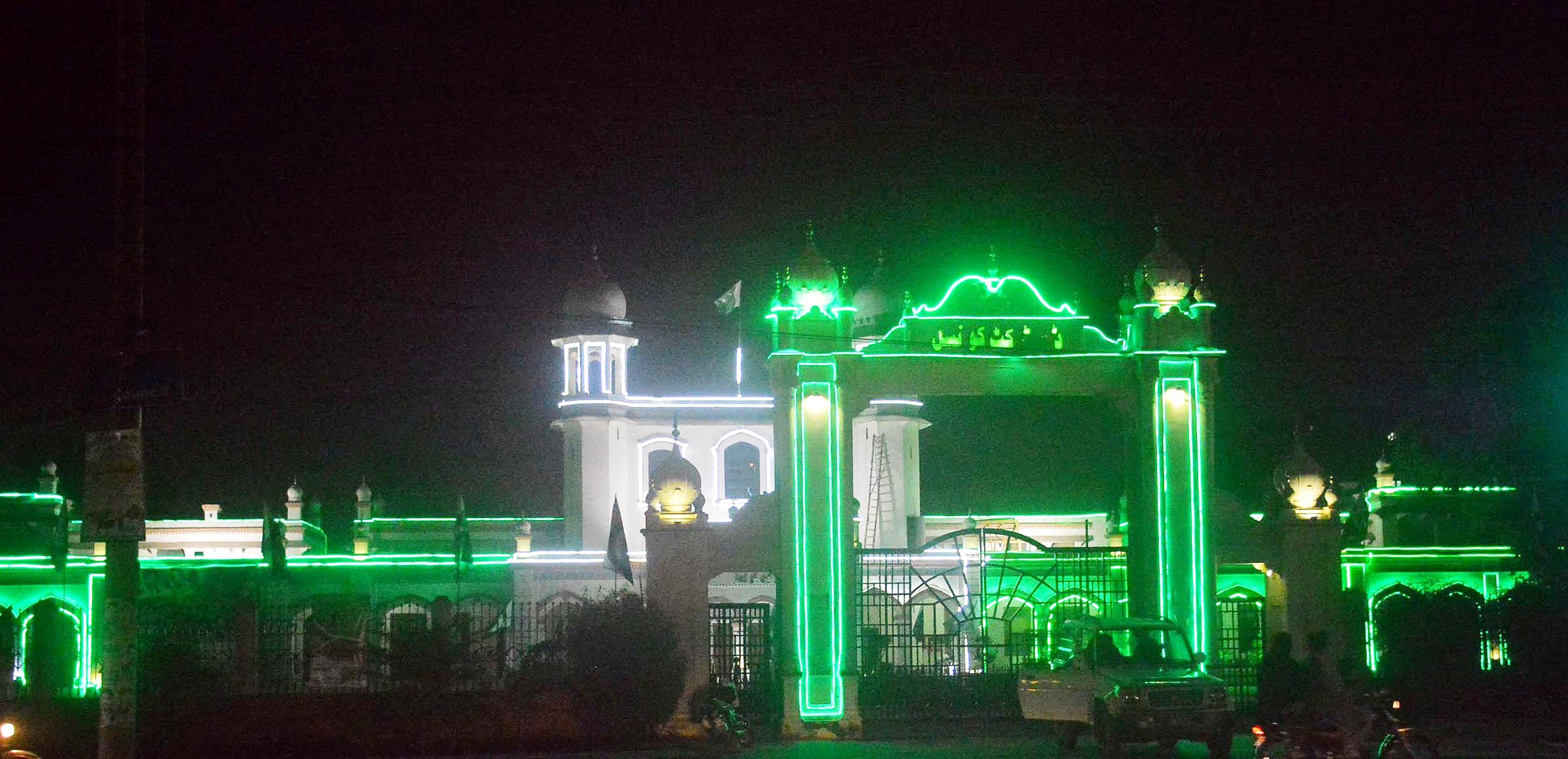 FAISALABAD: Illuminated view of District Council building on the eve of Independence Day celebrations. Photo: Online
---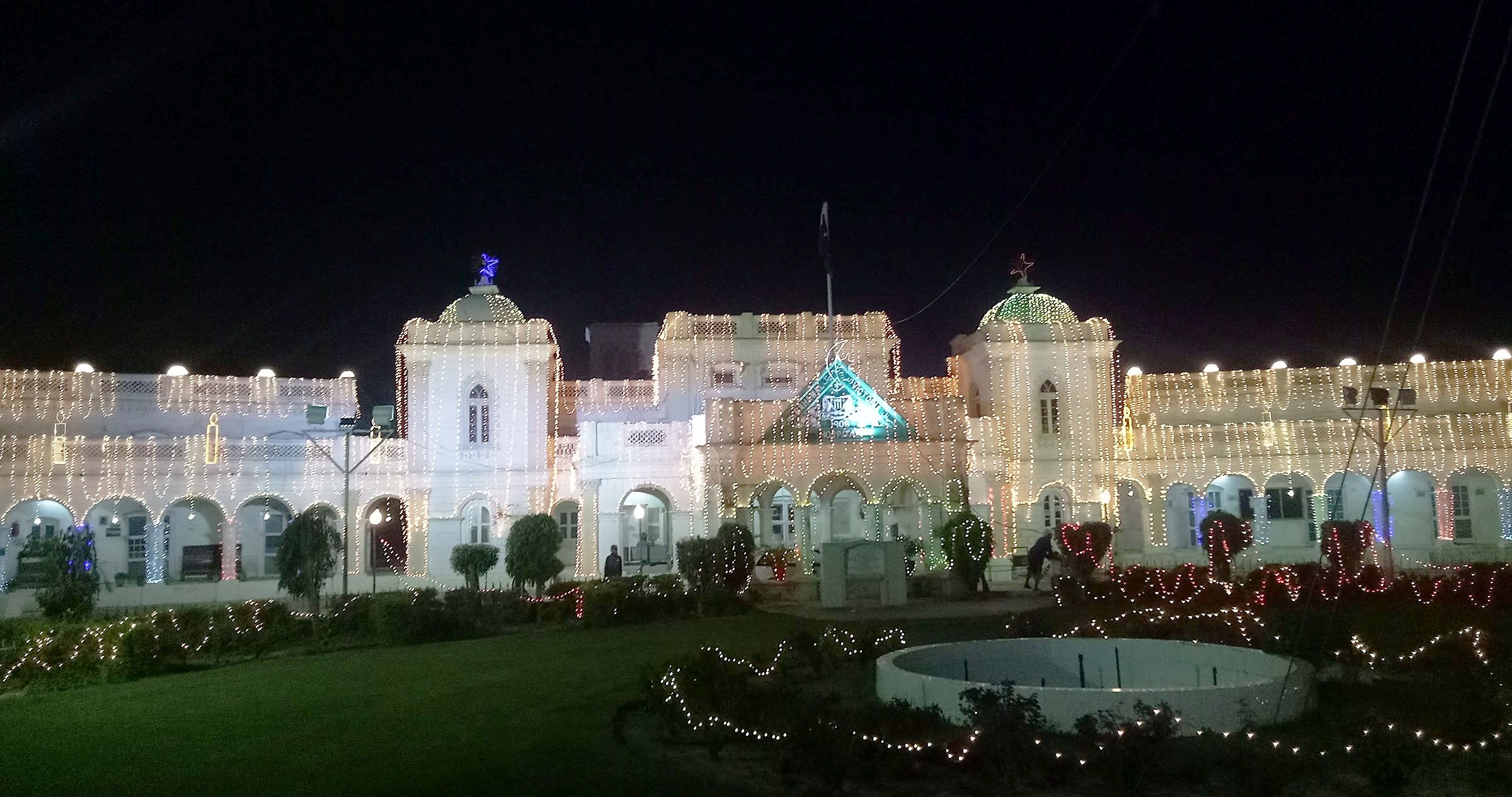 BAHAWALPUR: Illuminated view of Victoria Hospital building on the eve of Independence Day celebrations. Photo: Online
---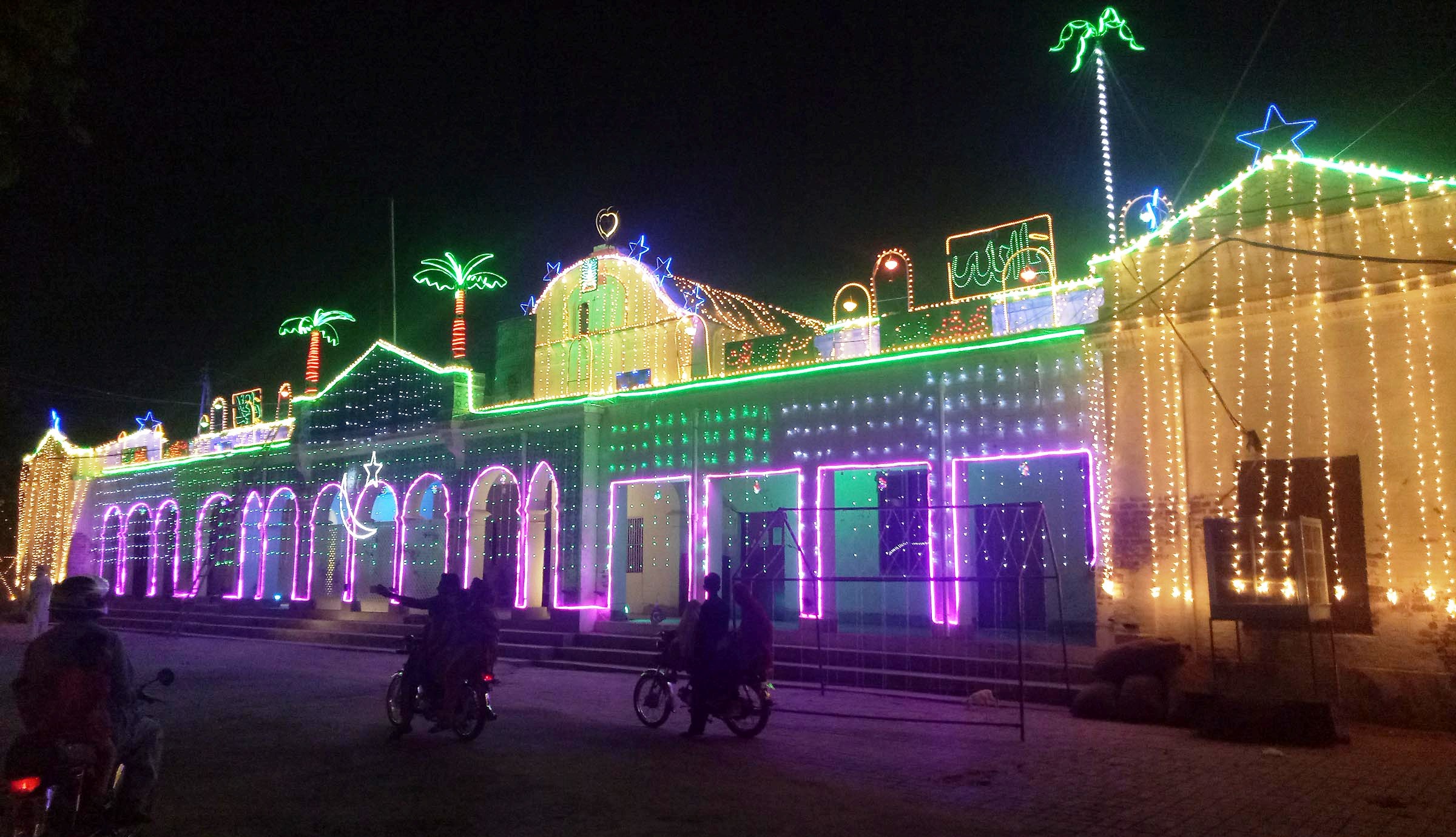 BAHAWALPUR: Illuminated view of TMA building on the eve of Independence Day celebrations. Photo: Online
---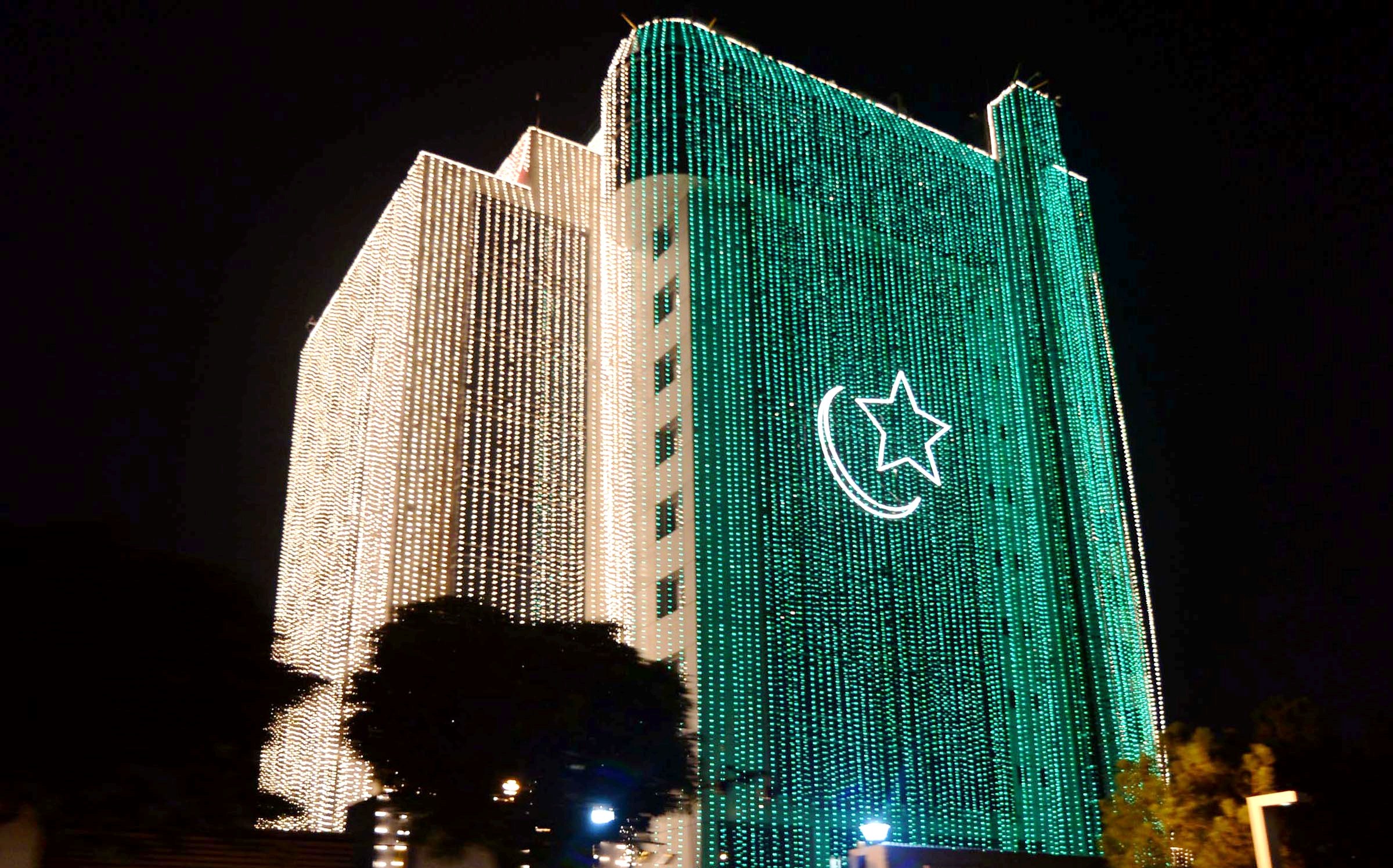 RAWALPINDI: Illuminated view of a building on Mall road on the eve of Independence Day celebrations. Photo: Online
---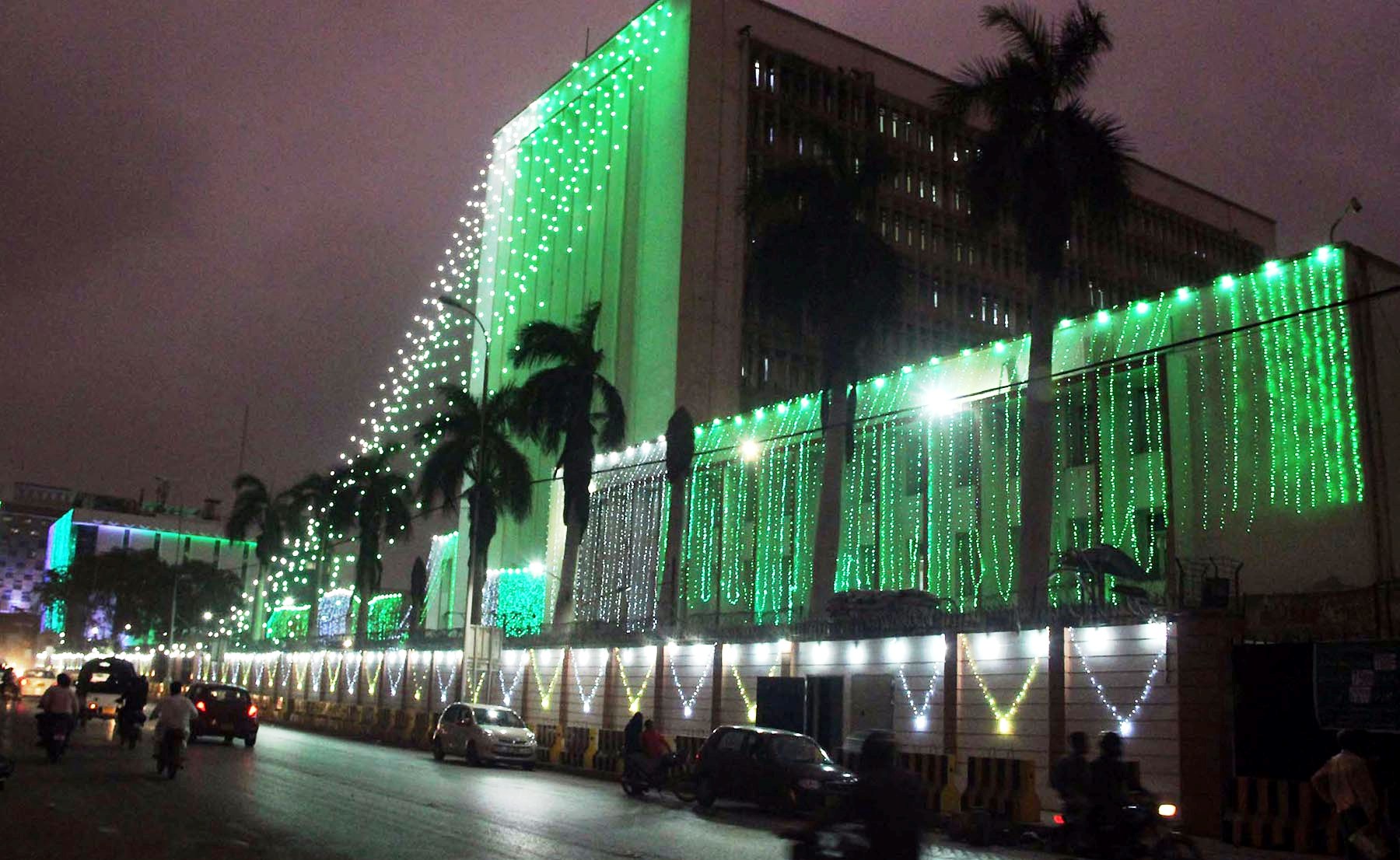 KARACHI: Illuminated building on I I Chundrigar road on the eve of Independence Day celebrations. Photo: Online
---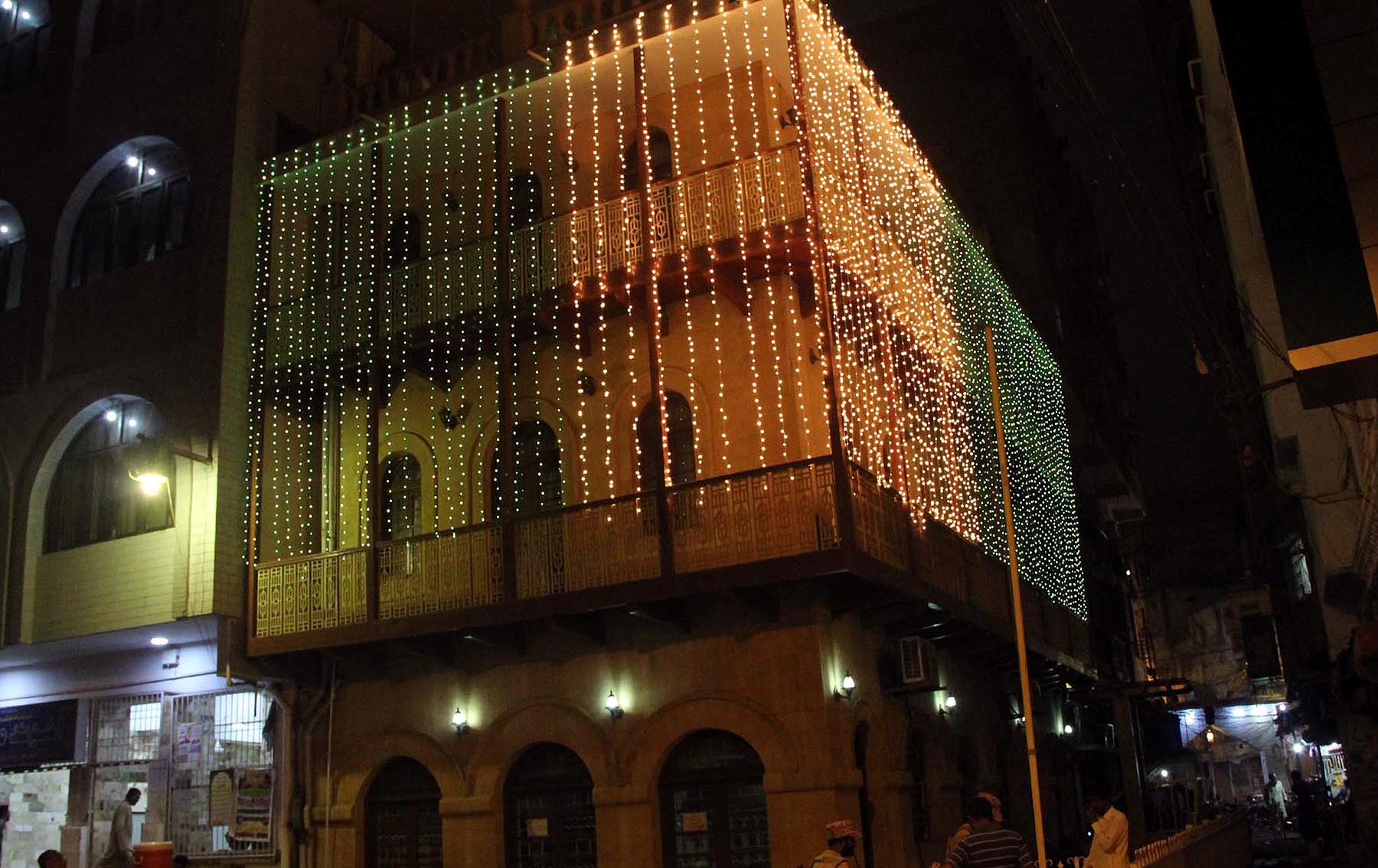 KARACHI: Illuminated view of Wazir Mansion on the eve of Independence Day celebrations. Photo: Online
---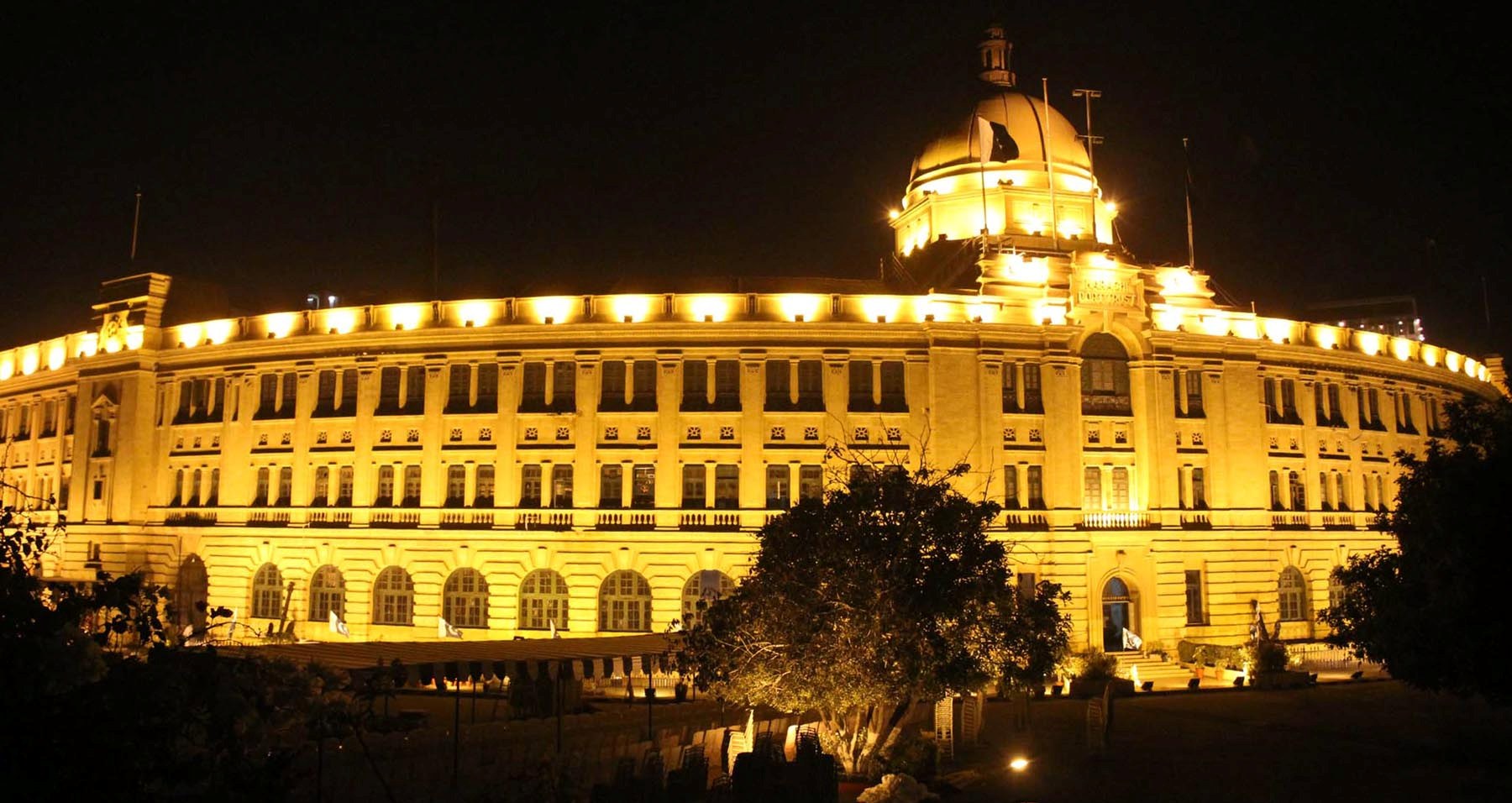 KARACHI: Illuminated view of KPT building on the eve of Independence Day celebrations. Photo: Online
---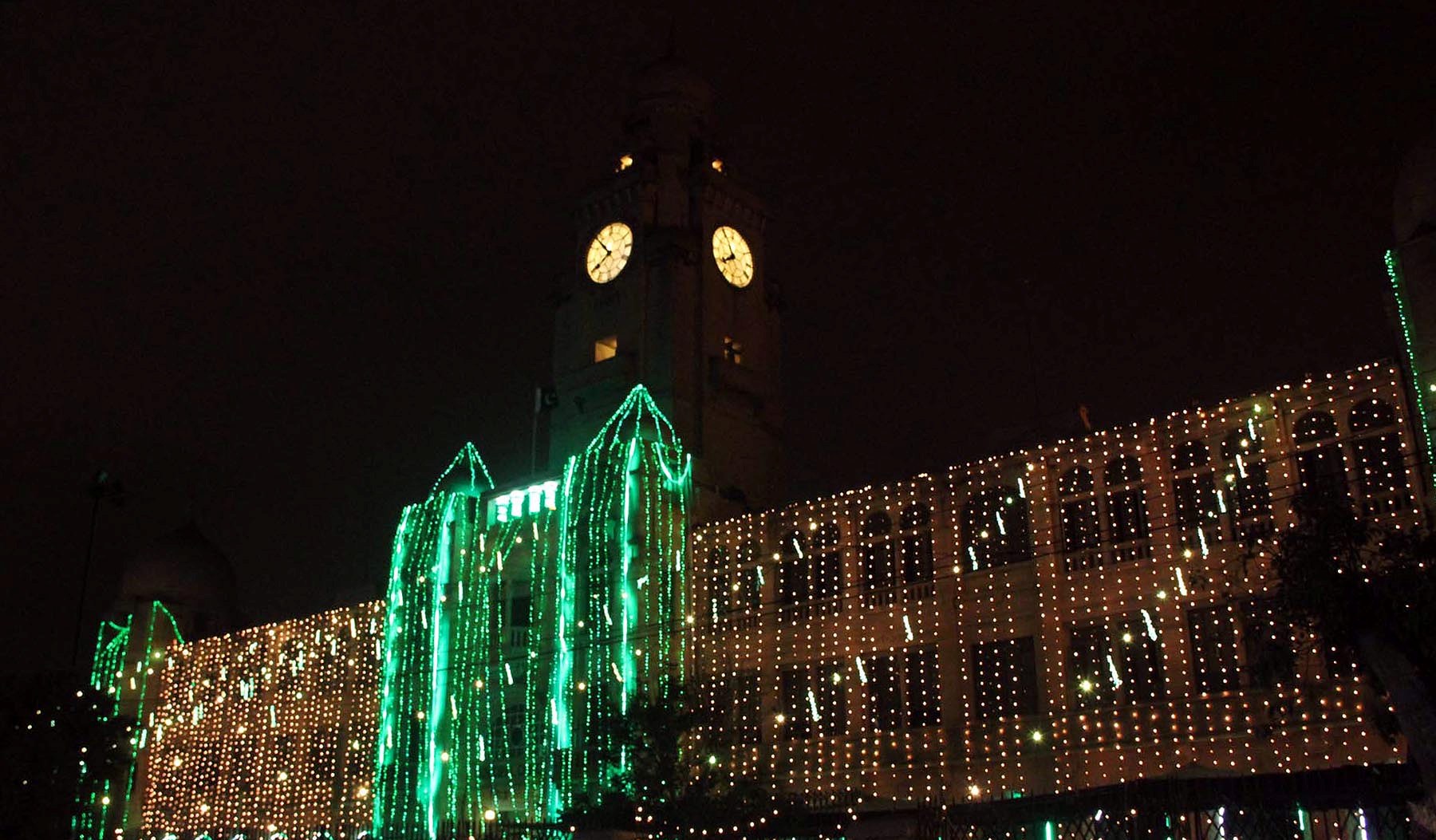 KARACHI: Illuminated view of KMC building on the eve of Independence Day celebrations. Photo: Online
---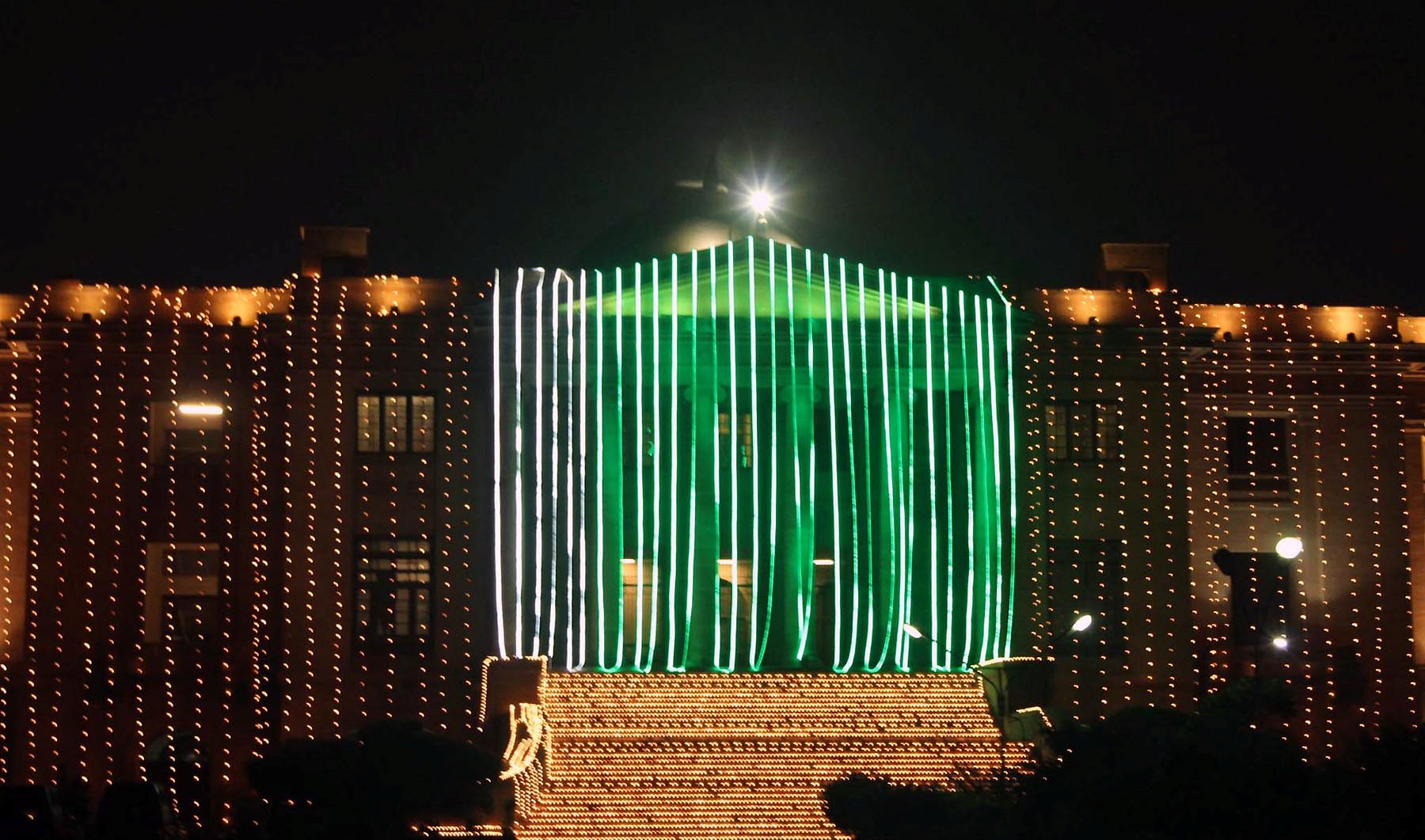 KARACHI: Illuminated view of Sindh High Court building on the eve of Independence Day celebrations. Photo: Online
---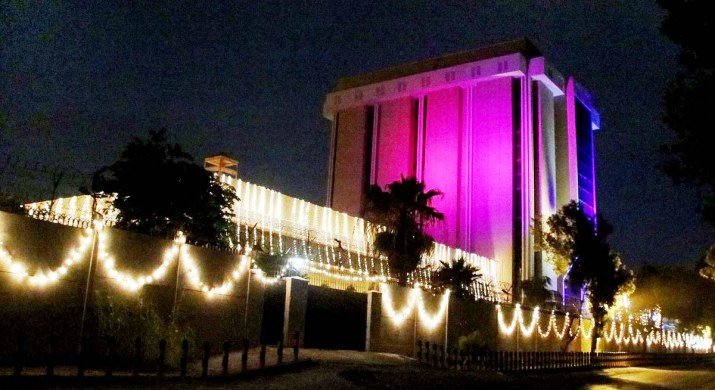 Karachi: An illuminated view of the State Bank of Pakistan. Photo: APP
---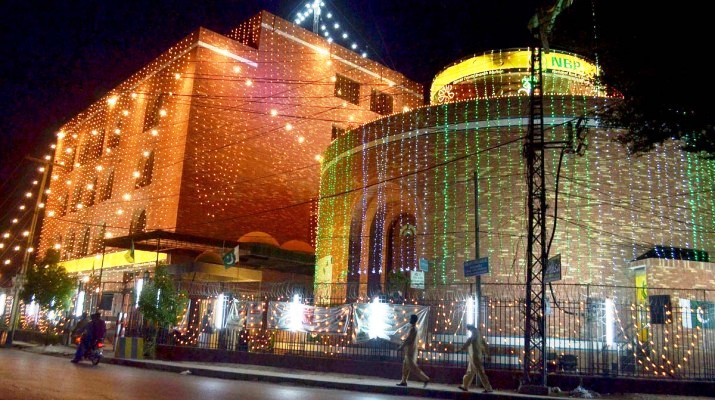 MULTAN:An Illuminated View Of National Bank Building Decorated With Colourful Lights In Connection With Independence Day Celebrations. Photo: APP
---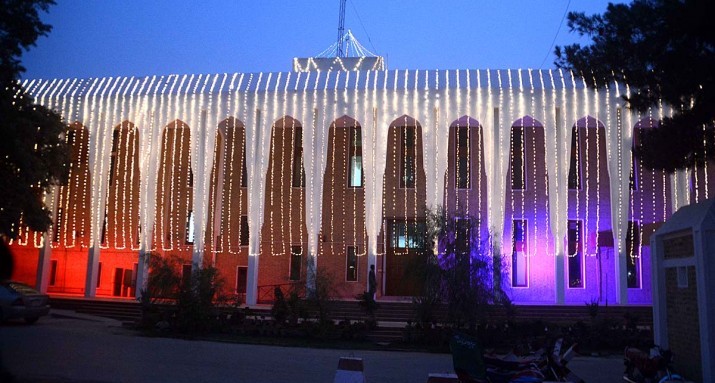 QUETTA: An Illuminated View Of Balochistan High Court Decorating With Colourful Lights In Connection With 71st Independence Day. Photo: APP