Last Updated On 13 August,2018 05:47 pm
Shahid Khaqan Abbasi, too, refused to live in the PM house and kept minimal protocol.
(WebDesk) – Ever since PM elect Imran Khan announced that he won't be residing in the Prime Minister house, everyone has been chirping about the winds of change that have come with PTI's new tenure but very few talk about the fact that Pakistan's former Prime Minister, Shahid Khaqan Abbasi also refused to live in the monument.
Also Read: PM House transformation: Will Imran Khan fulfill his promise?
Also Read: Imran Khan staying out of PM house will save expenditures worth Rs1.85b
It is true that Khaqan Abbasi refused to live in the PM house even though he was allowed to. Instead, the 59-year-old lived his days as the Pakistan's PM in his own home in the country's capital Islamabad. His friends and close relatives are of the view that the former Prime Minister has always been a simple man and therefore continued to live as per his humble nature during his tenure.
His closed ones also revealed that the former Prime Minister insisted heavily on not taking any additional security or protocol other than which was already provided as per the law. When going out in his car, Abbasi would sit in a car led by a convoy of only 3 cars and not dozens just like the convoy of Abbasi's leader Mian Muhammad Nawaz Sharif.
When he took a pre-determined route however, approximately seven to eight cars filled with security guards would accompany Abbasi's car. These cars would also block traffic to avoid any hindrance for the PM's convoy.
However, it is also true that Abbasi hosted his son, Abdullah Khaqan Abbasi's Walima lunch at the PM house. Reports also suggested that the lunch hosted by then PM was not as lavish as the ones held by his earlier counterparts.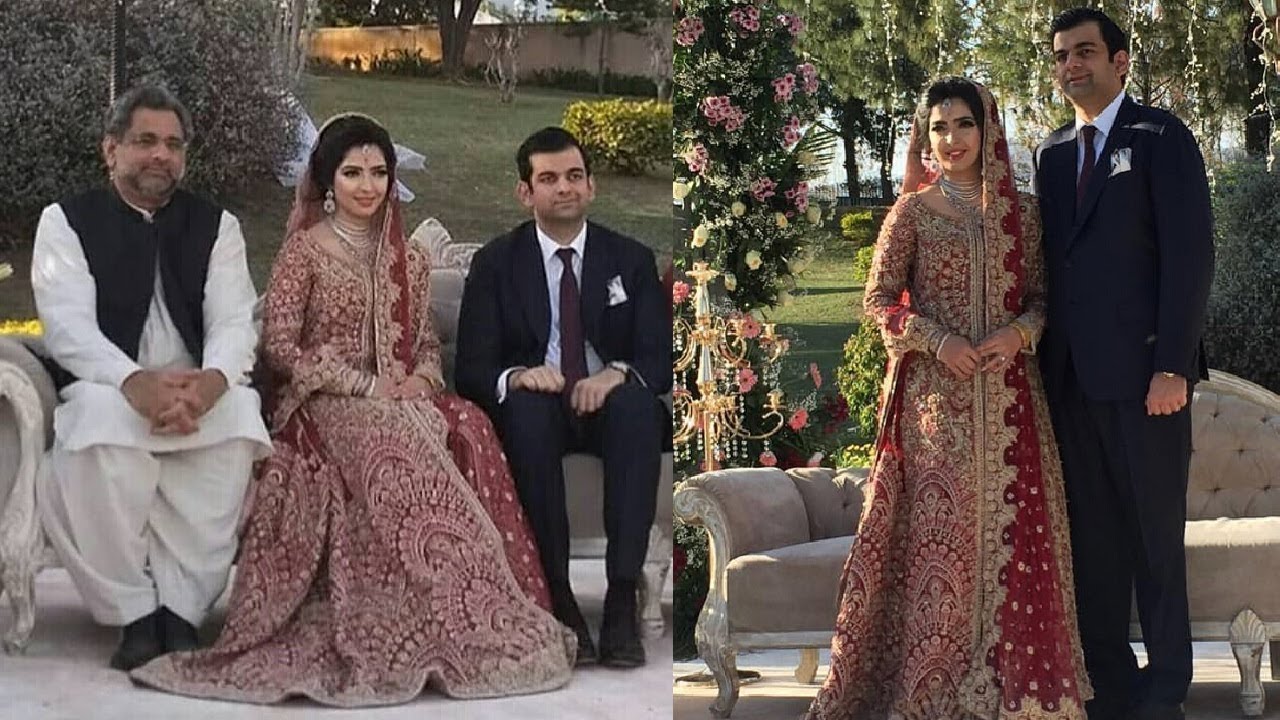 The Walima lunch of his son was hosted by then PM Khaqan Abbasi at the PM house. Photo: Youtube
---
For instance, PPP's Khurshid Shah brought his son to his Mehndi function on an expensive sports bike. Similarly, for Shah Mehmood Qureshi's son's wedding reception, the sightscreen of Bahaudin Zakariya University's playground was demolished to make room for over 5,000 guests.
Months prior to Abbasi's loss in the General Elections, during his tenure as the government head, a picture circulated on Social Media showing Shahid Khaqan Abbasi, wearing a simple brown shawl, celebrating his birthday in his home surrounded by his close family members. Not only did that viral picture gain lots of attention, it also was a testification to the fact that the ex-office holder did in fact try and live a simple life.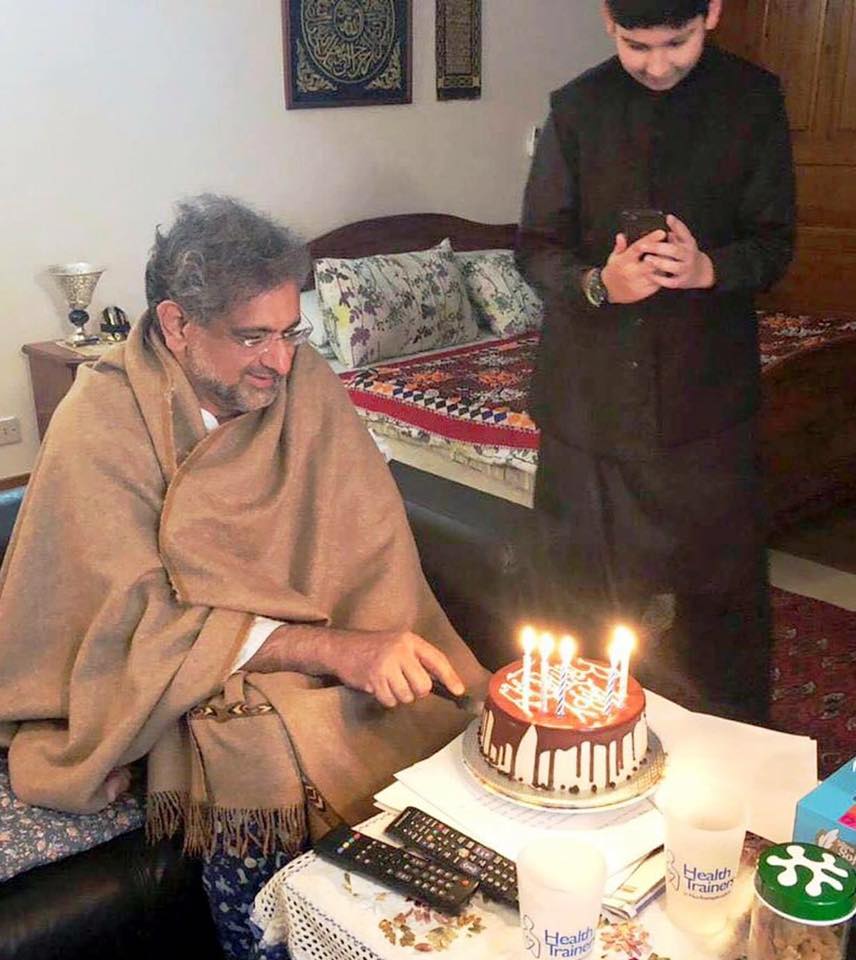 Khaqan Abbasi celebrating his birthday at home. Photo: Twitter
---
There is no doubt that Imran Khan always cried out to put an end to the VVIP culture that had plagued the entire nation and it can be said that owing to his constant pressure, many politicians did become vary of the fact that the common man has gained awareness and will not tolerate any misuse of the State's capital. Perhaps it can be said that Khaqan Abbasi was also one of those few people who took Khan's challenge seriously.
Khaqan Abbasi's refusal to stay at the PM house was a step that was widely appreciated and can be termed as a step in the right direction and also as one of the things required to keep the vehicle of change on the right track.
By: Raacikh Asghar