Accountability within PTI: Imran Khan inquires about selling of tickets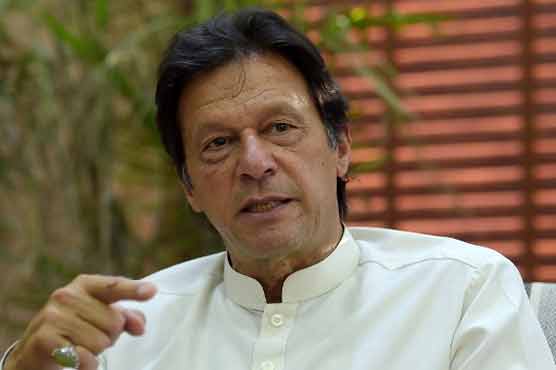 Accountability is quite central factor of sustainable democracy and PTI endorses it from beginning.
(Web Desk) – PTI Chairman Imran Khan has started taking keen interest in internal affairs of the party. He is on his mission to know the reasons electables failed to bring desired results. Imran Khan embraced them with high hopes and in accordance to desires of his companions. Just recently, allegations have come on scene concerning the selling of tickets by some senior leaders of the party.
ALSO READ: Imran Khan questions top leadership over tickets irregularities
According to sources, Imran Khan is taking these matters quite seriously. He should take them serious as he started his campaign, PTI, with the determination to eradicate corruption and nepotism from public institutions. Unjustified issuance of tickets by senior leadership to losers seems to be the hot topic in party's meetings.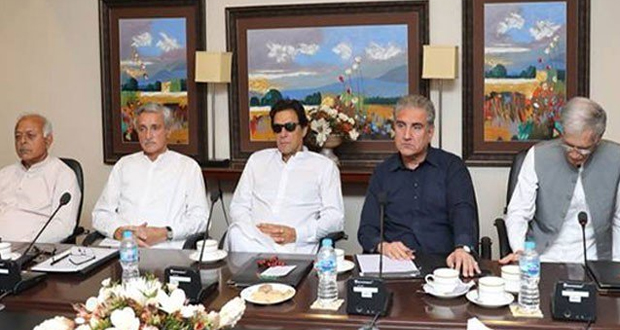 Reasons for losing elections by electables and allegations of tickets selling are under consideration inside PTI. Photo: File
---
Imran Khan seems to be worried over the electables who he awarded tickets to over the suggestion and opinion of leadership of the party but they lost. Interestingly, there were high hopes with the electables but they could not do well. Nadeem Afzal Chan, Nazar Muhammad Gondal, Sardar Zulfiqar Ali Khan Khosa, Firdous Ashiq Awan, Sardar Asif Ali etc. are some of those prominent politicians in other words electables who could not live up to chairman's expectations. Moreover, from within the party, there was massive resistance from local leadership of PTI to award them tickets.
ALSO READ: Party ticket issue: Rift breaks out as PTI ignores new, old leaders
Is it a good sign or mere a showpiece?
Accountability is quite central factor of sustainable democracy. PTI is based over the democratic principles of justice and accountability. Imran Khan's concerns over the unjustified allocation of tickets are quite serious and should be pondered over as he has to set example for other parties to follow. Amid the political upheaval, justice and accountability within each political party and across the board is decisive to realize.
Reported by Khawar Ghumman
Edited and translated by Junaid Ali Malik