Election 2018: ECP issues guidelines and instructions to cast vote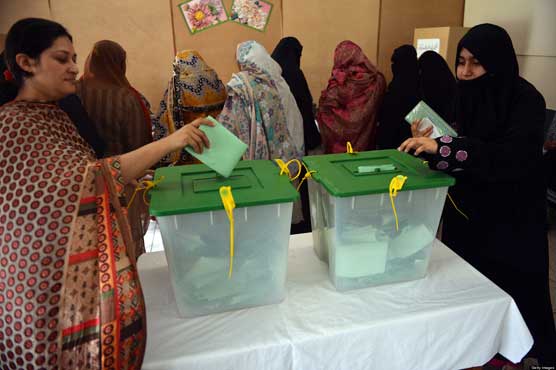 It is better to be on time and perform your national duty or else you will have to wait for years.
(Web Desk) - Presiding officer is in charge of the polling process in the polling station. It is pertinent for electoral staff, security personnel, and observers to remain neutral and act over the legal orders of given by him. Election Commission of Pakistan (ECP) by issuing the following guidelines and instructions has made it plain sailing for the voters to cast vote at the polling day. They will definitely assist them at the time of casting vote to their preferred candidate.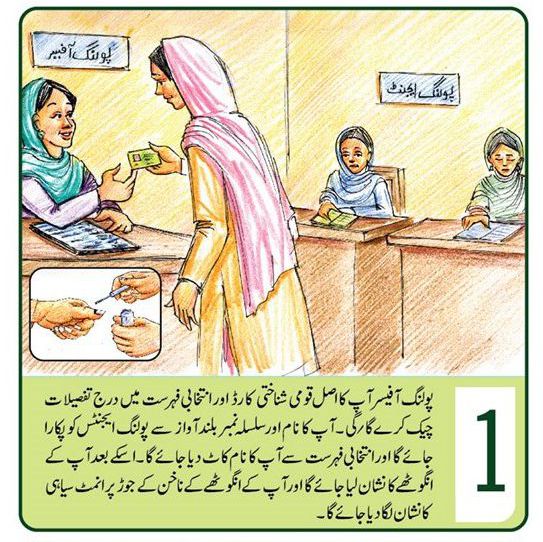 ---
1. Polling officer will check your original identity card and details on electoral list. Your name and reference number will be called loudly. The officer after inspecting you identification will cross your name from the list. After that thumb impression will be taken and a mark of indelible ink will be put on your thumb.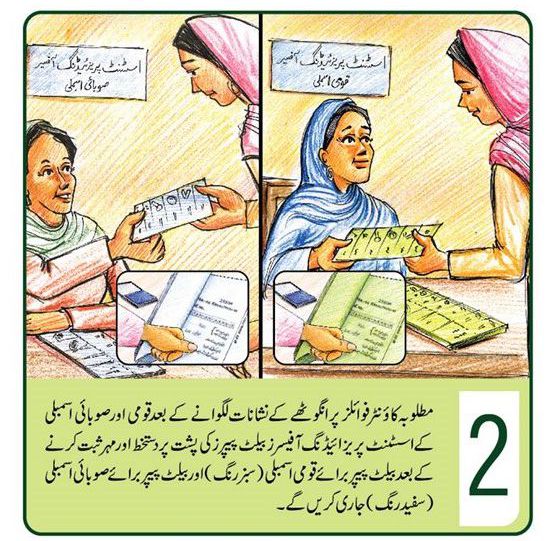 ---
2. After having ink mark on the thumb, assistant presiding officer of national and provincial assemblies will issue ballot papers, green for national assembly and white for provincial assembly. You need to make sure that the officer has put his signature and stamp on the back of the papers. Not doing so might result in the rejection of your vote.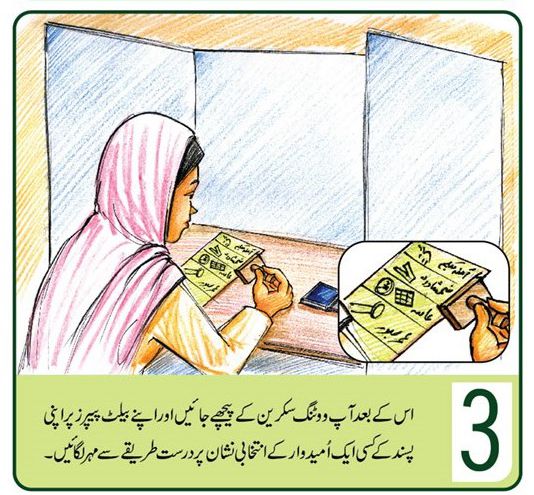 ---
3. After that you will go behind the voting screen and will stamp on the symbol of the candidate of your choice. Make sure that you stamp on the right place and the ink mark is evident on the electoral symbol of the candidate you are voting for. The more evident it is the better and authentic it will be.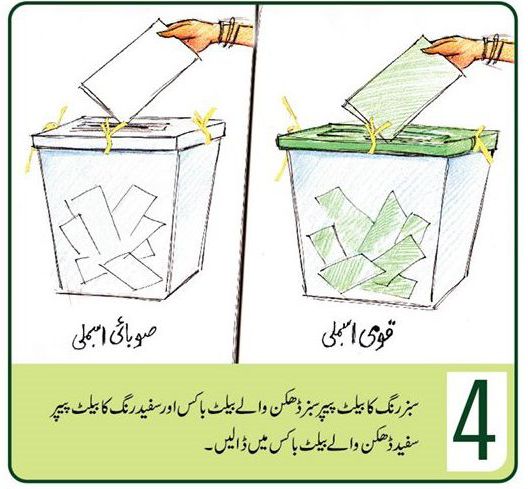 ---
4. Green ballot box should be dispatched in box with the green lid while the white with the white lid.
Vital instructions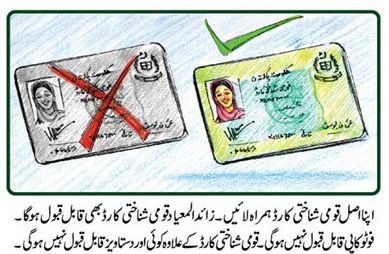 ---
Bring only original CNIC
Take your original ID card with you. Expired one will not be accepted. Also photocopy of the card or any other document will not do the work. Again make sure to take you original card and nothing else would be accepted.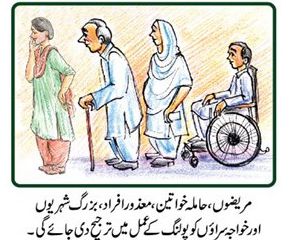 ---
Preference be given to special people
Patients, pregnant women, disabled, old aged, and transgender will be given preference in polling process. It is because they are special in one or the other and should be respected or giving preference at the time of casting vote.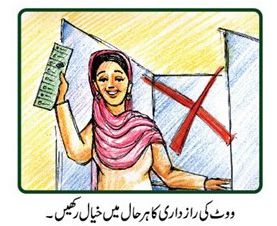 ---
Make sure that you cast your vote with secrecy. It is indeed your ethical and moral responsibility to maintain secrecy of your vote.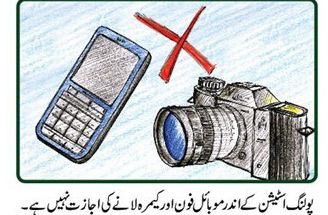 ---
Don t bring phone or camera, it is against law
Carrying mobile phone and camera are not allowed in polling station. It is better not to take them with you. In case you have taken it especially phone, have it out of the polling station.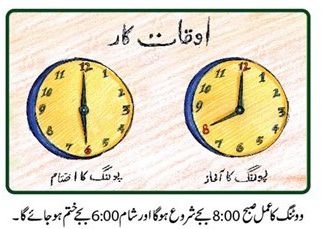 ---
Be puntual at polling day
Polling time will be from 8:00 AM to 6:00PM. Make sure you are at polling station in between this time and comfortably cast your vote.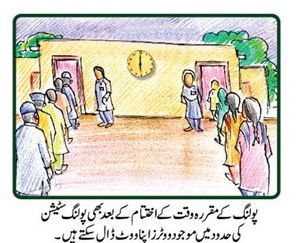 ---
Be on time and perform your national duty
Even after the end of polling time, voters within the jurisdiction of polling station can cast their vote. But the gates of the polling station will be closed and those standing out of the station might not be allowed to come in. Therefore, it is better to be on time and perform your national duty. Indeed, voting for the right person will benefit the entire nation. Moreover, no one, having national ID card, should let this opportunity go away as for the coming years he will not get it.