Election 2018: This is how PTI can form federal government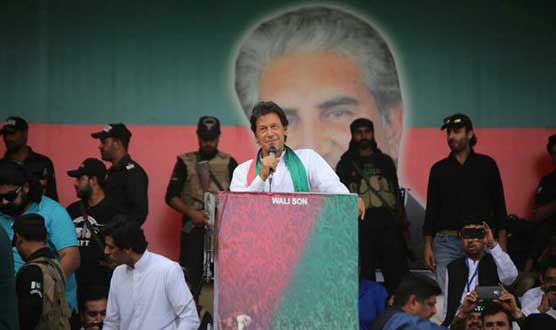 No party single-handedly ruled Pakistan; alliances were key.
(WebDesk/DunyaNews) - PTI has ruled out any chance of forming alliance with PML-N and PPP. Since its establishment on April 25, 1996, Imran Khan has been claiming to fight against parties maintaining status quo. PTI has come to a stage where neither can it form an alliance especially with any of the two parties, nor can it justify their policies. The only option left for PTI is to have electables joined hands with it. And this practice is going on majorly since the acting government has been installed.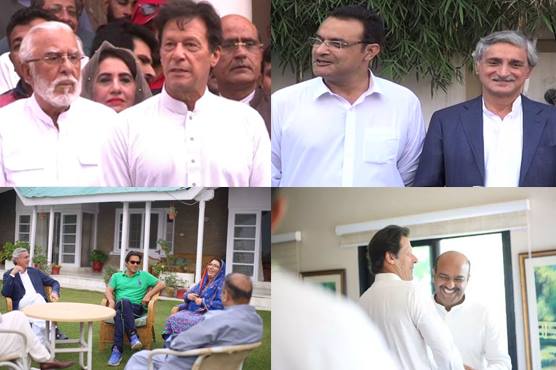 Prominent electables joining PTI. Photos: File
---
Forming government at center will not be a plain sailing task for PTI, but adopting certain strategies can pave its way towards power corridor.
Grand Democratic Alliance (GDA) from Sindh
There are 61 seats of national assembly from Sindh. Winning seats from internal Sindh seems impossible for PTI unless it forms alliance with local sardars and groups like Sherazi Brothers. In this regard, PTI should form strong alliance with GDA. Interestingly, negotiation on seat adjustment is underway.
Also read: General elections 2018: GDA joins hands with PTI in Sindh
The alliance, which is a combination of major stalwarts from internal Sindh like Mirza family of Badin, is going to dent the vote bank of PPP for sure. From internal Sindh, winning seats would be quite intricate for PTI, but GDA can give an edge. Aligning with PPP will not be the case in any circumstances. Therefore, the last resort for PTI will be joining hands with GDA to strengthen its position in Islamabad.
Electables and genuine workers of PTI from Punjab
From Punjab, PTI can win multiple seats. Punjab holds a major chunk of general seats of national assembly which is 141. In General elections 2013, it could gain only a handful of seats. Only Imran Khan, Amjad Khan, Shah Mehmood Qureshi, Chaudary Sarwar Khan, and Shafqat Mahmood could win from their seats. They became victorious chiefly because of the fact that they were having experience of contesting elections and were prominent personalities in their constituencies. Keeping this science in view Imran Khan embraced electables.
Also read: Imran claims to form next government in country
Although a number of electables joined but PTI's geniune workers stand on their position. They will cast vote on the name of Imran Khan rather electables. The party took a U-turn in Punjab from its founding strategy of nipping the status quo and replacing the conventional politicians with new faces. Indeed, it embraced electables warmly. Now the amalgamation of electables and geniune workers of Imran Khan can be observed in PTI. Be it South Punjab or central one, electables ran towards PTI like never before. Senior Journalist Kamran Khan in his show explores how PTI diverted from its genuine narrative.
---
Unexpectedly, electables from South Punjab joined PTI in big number
A major chunk of seats can be won by PTI from Punjab if it uses the right strategy which is to keep its narrative against corruption and status quo alive. Electables from Southern Punjab joined the party when an entire set of influential electables with the name of South Punjab Province Front joined hands with PTI.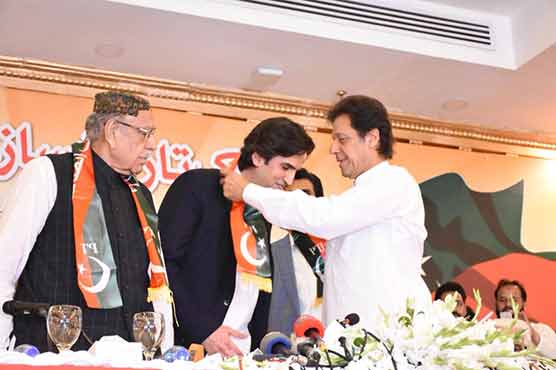 Merger of SFFP in PTI. Photo: File
---
Merger of SFFP seems to productive for PTI as now the results are appareanly in its PTI. The result of Dunya Survey reveals that PTI is leading the voters support from South Punjab.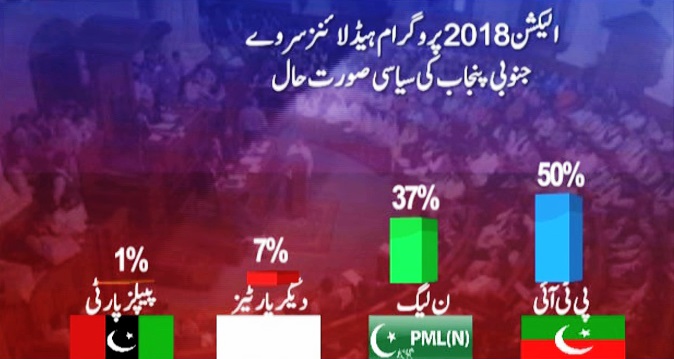 PTI leading with 50 per cent leaving PML-N behind with only 37 per cent. Photo: Dunya Survey
---
Now that it has embraced electables, Imran Khan would have to keep his narrative on the top. Let the electables not alter the narrative that Imran Khan stood on from the very first day. Indeed electables in Punjab espeically will prove to be a mixed blessing. Their bright and dark sides cannot be left behind.
Seasoned politicians including diahard workers from KP
In KP, the position of PTI is quite strong as various surveys are in its favour. According to Dunya Survey, the party would create history by ruling it again. More than 54 per cent of the total number of supporters is with it. It secured first position with regard to the support of the voters. Voters and supporters of party have shown immense confidence and trust on the performance of the provincial government. In this regard, PML-N stands at second position and has around 16 per cent voters' support.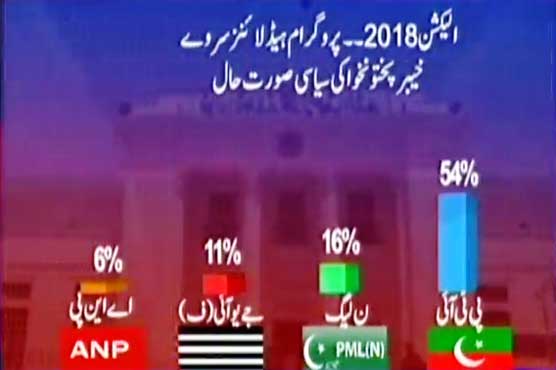 PTI leading the voters support in KP. Source: Dunya Survey
---
It is evident that in KP, PTI will not require any major support of any other party to gain some national and provincial assembly seats. It not only has genuine workers but also seasoned politicians who can help in maintaining its glory. But for forming government in province and center, it might require to join hands with minor parties.
Sardars from Balochistan
Balochistan has been playing a very minimal role in the politics of Pakistan still it is a crucial province which cannot be neglected in any case. Here PTI can join hands with a number of chieftains belonging to various constituencies. Just recently PTI received a severe blow when its Balochistan Chief PTI Chief Yar Muhammd Rind was disqualified by the Appellate Tribunal. Keeping this and other developments in consideration, it is vital to come closer with the recently-established party of local sardars named Balochistan Awami Party (BAP). Even on social media, proponents of PTI desired various influential chieftains to join the party. This is especially relevant to the case of Sarfraz Bugti who, when left PML-N, was insisted by PTI supporters to join the party.
PTI from streets to the corridors of power through alliances

Although there are multiple chances and opportunities for PTI to form alliances with a number of groups and individuals, the best alliance will be the one that leads PTI from streets to the corridors of power. Forming alliances has been the part and parcel of democracy and no party can sustain itself without it; PTI is not in exception either.
Written by: Junaid Ali Malik
For more Election updates visit Dunya Election 2018.