PPP to hold five public gatherings in Lahore: Asif Ali Zardari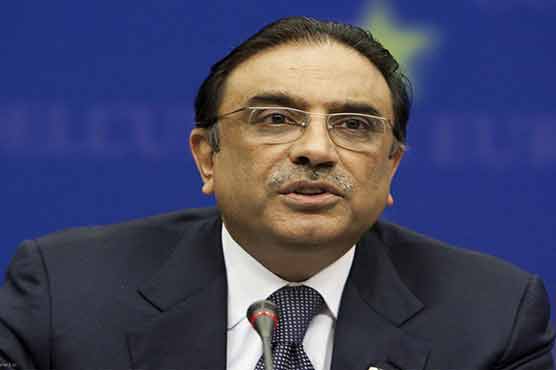 Zarari accused Sharif of deceiving PPP.
(Dunya News) – Pakistan Peoples Party (PPP) co-chairman Asif Ali Zardari on Saturday announced to hold as many as five public-gatherings in Punjab's largest city and provincial capital Lahore, reported Dunya News.
Asif Ali Zardari accused Pakistan Muslim League Nawaz (PML-N) supreme leader Nawaz Sharif of bamboozling PPP. Keeping verbal onslaught up, Zardari stated that Nawaz Sharif metamorphosised into Mughal-e-Azam [king of Mughal duynasty] after gaining power back then in 2013.
Zardari apprised attendants and media personnel that Zulfiqar Ali Bhutto had given Constitution while he had given 18th Constitutional Amendment to Pakistan.
The senior PPP leader claimed that he ousted Pervez Musharraf from power through dialogue.
With general polls 2018 approaching fast, all political parties have expedited mass-contact campaigns in bid to amass both support and votes of the masses.