Don't know where I will be in next few days, says Nawaz Sharif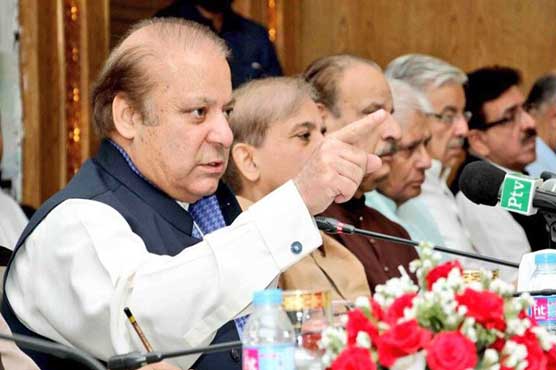 Nawaz Shariif said that there will be no change in his stance.
LAHORE (Dunya News) – Ex-prime minister Nawaz Sharif on Saturday has said that he doesn't know where he will be in the next few days.
Talking to party leaders in Lahore, Nawaz Sharif said that no PM, including Zulfiqar Ali Bhutto and Benazir Bhutto, has completed the tenure. This only happens in Pakistan, he added.
Nawaz Sharif said that the government of Pakistan Muslim League-Nawaz (PML-N) has successfully completed its term and that elections are near, therefore, we should do something positive for the nation, he continued.

He said that there will be no change in his stance.

The former PML-N president said that he faced exile for seven years and that he was put in a jail for 14 months. We have to change our thinking by fixing our priorities, he suggested.

Talking on the relationships with other countries, Nawaz Sharif said that mutual ties with India and China are improving. We cannot overcome our problems until we raise our development projects, he asserted.
In a statement, the former PM lashed out at Pakistan Tehreek-e-Insaf (PTI), saying that how it can bring change in the country by following the orders from top.