Last Updated On 22 April,2018 11:35 pm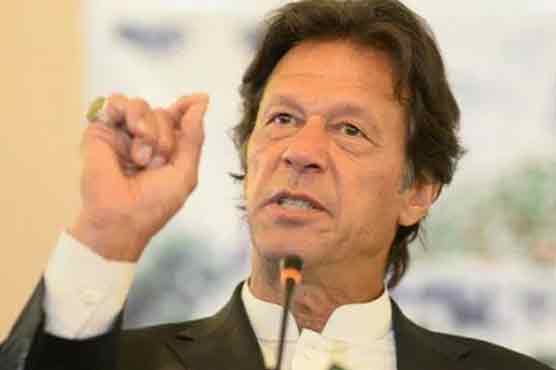 He was talking with media in Manchester today.
MANCHESTER (Dunya News) – Pakistan Tehreek-e-Insaf (PTI) chief Imran Khan on Sunday ruled out any chance of rapprochement either with Pakistan Muslim League Nawaz (PMLN) or Pakistan Peoples Party (PPP) in the upcoming general polls 2018.
He was talking with media in Manchester today.
"PTI will not make any alliance with PMLN or PPP in general polls 2018. All parties are aware of those conscious-selling lawmakers who sold their votes in Senate elections. Only, PTI has taken against its own [allegedly] guilty members", asserted Imran Khan.
Khan apprised media personnel that his party had demanded to alter the legislation pertaining to Senate elections and that none of the political outfit paid attention to their stance.
Khan inquired whether any other political party had courage to follow the footprints of PTI pertaining to action taken against venal lawmakers. Khan warned against making names of other parties' venal politicians public if no action was taken against them.
Khan reiterated that scheduled public gathering in Lahore on April-29 would be historic.