Last Updated On 23 April,2018 12:19 pm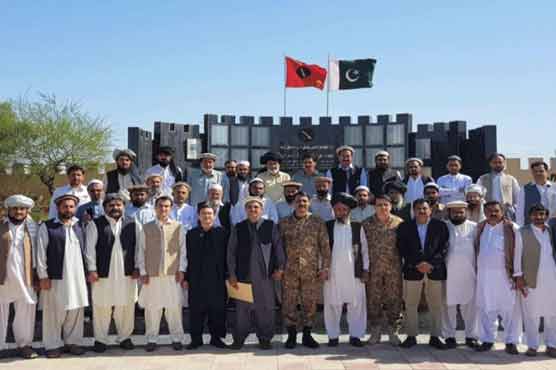 ISPR DG participated in the jirga
RAWALPINDI (Dunya News) - A committee has been constituted to resolve the issues facing Waziristan traders.
The committee was set up by a jirga, which was held on the instructions of Chief of Army Staff (COAS) General Qamar Javed Bajwa.
Inter-Services Public Relations (ISPR) Director General (DG) Major General Asif Ghafoor also participated in the jirga.
The committee would be led by the political agent, while victim traders were also made part of the committee. The committee will access the damages of the traders and give its recommendations.
Speaking on the occasion, the ISPR director general said that the state, government and security forces were concerned about the resolution the issues. He assured the traders of resolution of their issues within days.
A spokesman for the traders reposed the trading community's faith in the state and the administration.
The jirga decided to hold weekly meetings of the committee for early resolution of the traders' issues, according to the political agent.
The committee will also be responsible for implementation of its recommendations, he said.