Karachi: Farooq Sattar gives 72-hour ultimatum to end traumatizing power cuts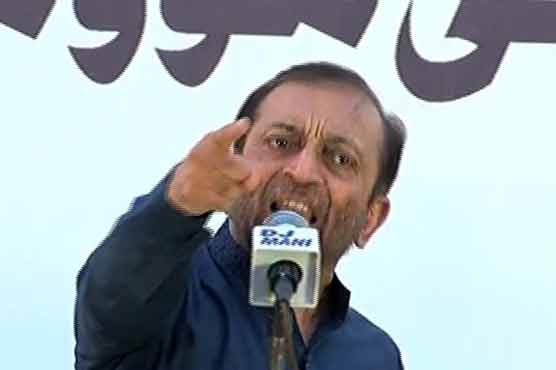 MQM-PIB protested outside Karachi Press Club.
KARACHI (Dunya News) – Farooq Sattar-led Muttahida Qaumi Movement-PIB (MQM-PIB) on Sunday staged protest outside Karachi Press Club against traumatizing power cuts and life-crippling water shortage in the metropolis.
Addressing attendants, Sattar asserted that people of Karachi demanded whole power set-up instead of electricity from now onwards.
Sattar also gave federal government 72-hour ultimatum to solve the issue between power distributing company K-electric and Sui Northern Gas Pipelines Limited (SNGPL) and warned against staging sit-ins outside offices of Sindh Chief Minister (CM) and K-electric. "Shehbaz Sharif [Punjab CM and Pakistan Muslim League Nawaz's leader] would have visited Karachi after solving the issue of load-shedding", asserted Sattar.
The head of MQM-PIB faction also demanded to retrieve Karachites' amount worth Rs60bn from K-electric.
The protesters also set effigy of K-electric on fire and broke empty jars.