Last Updated On 22 April,2018 07:30 pm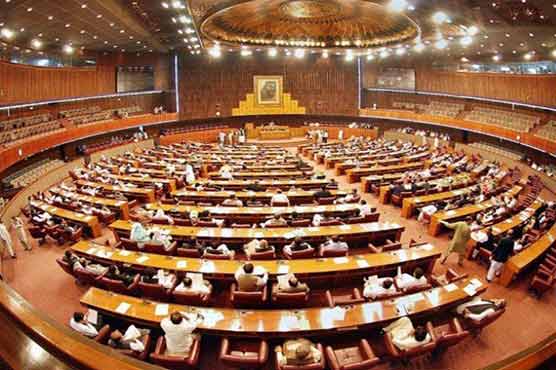 Khalil accused KPK govt of initiating BRT project to amass money.
(Web Desk) – Fiver more members of provincial assembly of Khyber Pakhtunkhwa (KPK) has on Sunday warned to move court against Pakistan Tehreek-e-Insaf (PTI) over allegations of in horse-trading in recently concluded Senate elections.
As per details garnered, Yasin Khalil hurled allegations at PTI of selling four tickets at mammoth Rs500 million. "Even the cost of gate of my house is higher than that of corruptions allegations levelled against me. I incessantly donate money to PTI", revealed Khalil.
Khalil accused KPK govt of initiating BRT project to amass money for upcoming elections.
---
Ubaid Mayar
---

Accused of selling votes in the recently held Senate elections, PTI Member Khyber Pakhtunkhwa Assembly Ubaid Mayar has resigned.
During a press conference here on Sunday, Mayar rejected the allegations. He said that PTI chief Imran Khan had hurled allegations prior to formation of the committee.
"I'm answerable to no committee. People had elected me and I would answer them," said Mayar who is also Higher Education parliamentary secretary.
Present on the occasion, Cultural parliamentary secretary Zahid Durrani, who was also named and shamed over 'vote sale' by Imran, also rejected the allegations and said that he would move the court against Imran. "Imran has insulted us by hurling horse-trading allegations."
---
Babar Salim
---

Talking to media after receiving show-cause notice, Salim deplored that PTI chief Imran Khan was unaware of the fact that former had joined ranks of ruling Pakistan Muslim League Nawaz before Senate polls.