Last Updated On 22 April,2018 09:11 pm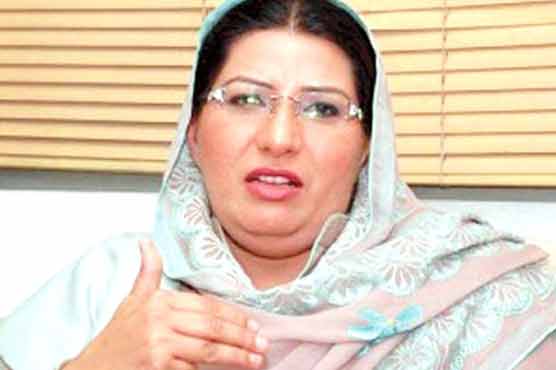 She was talking to Dunya News.
SIALKOT (Dunya News) – Former federal minister of information Dr. Firdous Ashiq Awan on Sunday termed rumors of joining ranks of ruling Pakistan Muslim League Nawaz (PMLN) as reckless and fake.
Talking to Dunya News, Awan stated that she was working her fingers to the bone to put final nail in the coffin of PMLN in her constituency. "I raised awareness [among masses] pertaining to PMLN's anti-masses policies, anit-Pakistan steps and bad governance from the platform of Pakistan Tehreek-e-Insaf [PTI]. It isn't possible for me to make political relation with PMLN", Ashiq told Dunya News.
Keeping verbal onslaught up, Ashiq stated that incumbent government was using state-institutions as servants of their house. "PMLN has always hatched conspiracies against judiciary and institutions of national security. PMLN practices politics like business", asserted Aashiq.
It is pertinent here to mention that air was thick with rumors that Ashiq was all set to join ranks of ruling PMLN.