PTI, PPP two sides of same coin: Shehbaz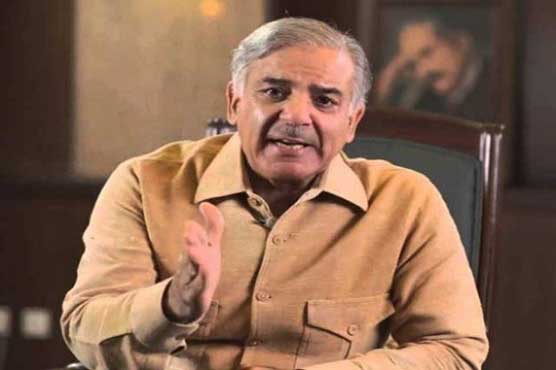 CM holds KE responsible for power crisis in Karachi
KARACHI (Dunya News) – Punjab Chief Minister Shehbaz Sharif has said that the Pakistan Tehreek-e-Insaf (PTI) and the Pakistan People's Party (PPP) are two sides of same coin.
Addressing party workers in the port city on Sunday, the Pakistan Muslim League-Nawaz (PML-N) president said that PTI and PPP get angry when he goes to Peshawar and Karachi, respectively.
"If given a chance, we will ensure supply of water to Karachiites," he said, adding that billions of rupees budget in Karachi had been siphoned off.
Meanwhile, the chief minister also visited MQM-P head office in Bahadurabad along with Mushahiddullah Hussain and other PML-N leaders.
The PML-N president met MQM-P leader Khalid Maqbool Siddiqui and other members including Khawaja Izhar, Faisal Subzwari and Mayor Karachi Waseem Akhtar.
The CM also paid a visit to ANP headquarters, where he met ANP Sindh president Shahi Syed.
Referring to the crippling power outages in the port city, the chief minster held the Karachi-Electric responsible for power crisis.