Audit report exposes alleged corruption of Rs5 bn in Islamabad metro bus project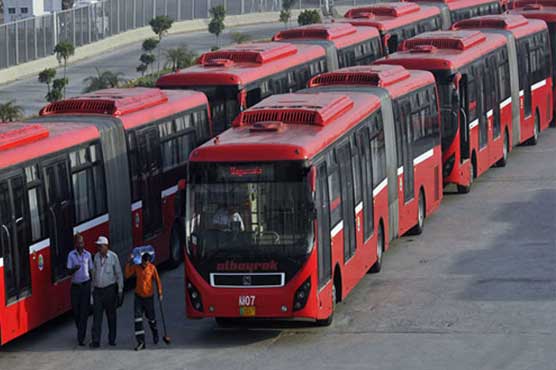 The project was completed in 20 months instead of nine months.
RAWALPINDI (Dunya News) – After Lahore and Multan metro bus scandals, a scam of Rawalpindi/Islamabad metro bus has also surfaced as the audit report has identified the corruption and irregularities worth Rs5 billion.
According to the special report, unnecessary construction material costing Rs2.26 billion was obtained for the project while Rs39 crore was paid to the illegal occupants of the public property. Rs27 crore was spent in services head before the plying of the buses, it stated.

However, the project was completed in 20 months instead of nine months.
---
Also Read: Shehbaz challenges to launch probe into Multan Metro Bus plan under NAB clause
---
Earlier on June 5, then Prime Minister (PM) Nawaz Sharif inaugurated metro bus service in Rawalpindi at Convention Centre.
Islamabad has 14 metro bus terminals whereas 10 stations were made in Rawalpindi. Only Rs 20 is being charged on 20 km travelling on at least 66 buses. An 18-acre depot has also been made.
During the ceremony, Nawaz said that Hanif Abbasi and Shakeel Awan had given masses the gift of metro bus even though they were not elected by the people of Rawalpindi. Praising the transparency of the project, PM Nawaz said that not a single finger can be raised at the metro bus.
It is to be mentioned here that the corruption cases of Multan metro and Orange line metro train in Lahore are already under hearing. National Accountability Bureau (NAB) had launched an inquiry into the Multan project and had also investigated a number of officers
On the other hand, opposition party in Punjab Assembly Pakistan Tehreek-e-Insaf (PTI) is staging protests in the province, demanding a thorough probe into the scam to detain the real culprits.