Last Updated On 23 February,2018 12:04 pm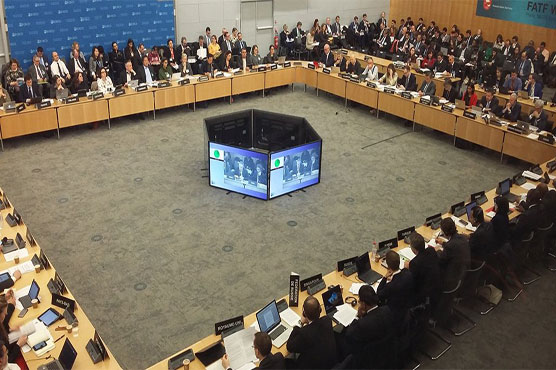 Saudi Arabia, Turkey and China formed a trio to block US-led move to put Pakistan on FATF watchlist.
NEW YORK (APP) - Saudi Arabia, Turkey and China this week formed a trio to block a US-led move to place Pakistan on an international terror-financing watch list, The Wall Street Journal reported Thursday.
Washington was reportedly working behind-the-scenes during the ongoing Paris meeting of the Financial Action Task Force (FATF) to take action against Pakistan, which it claims has not acted against terrorist financing and the implementation of the UN Security Council resolutions, the report said.
All three nations have strong relations with Pakistan, cooperating militarily, diplomatically and economically. The joint opposition against the US motion came after Pakistan appealed for support, resulting in the country being given a three-month postponement of the verdict.
The report said this was one of the "rare disagreements" between Saudi Arabia and the administration of US President Donald Trump.
Officials involved in the process told The Wall Street Journal on Thursday that a US effort to reverse the decision on the watch list was under way at the FAFT meeting.
"We're anticipating that the final decision would be made on Thursday of this week," Heather Nauert, a US State Department spokeswoman said.
The officials from the countries on the task force said Saudi Arabia was acting on behalf of the Persian Gulf Cooperation Council (GCC), the Saudi-dominated bloc of six Persian Gulf nations which are collectively a member of the FATF.