Last Updated On 26 September,2017 10:31 am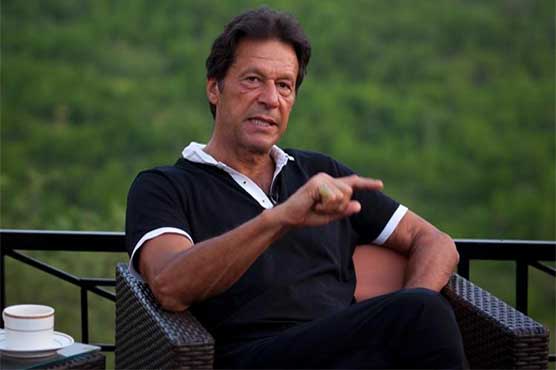 Khan said it was unfair to blame Pakistan for the failure to defeat the Taliban.
ISLAMABAD (AP) — Pakistan Tehreek-e-Insaf (PTI) Chairman Imran Khan on Monday criticized the United States' new strategy for Afghanistan and said a continued military campaign will not solve the 16-year-old conflict in the neighboring nation.
Khan, who is considered a likely contender for premier after next year's parliamentary elections, also rejected U.S. President Donald Trump's allegation that Pakistan harbors extremists who battle American troops in Afghanistan.
In an interview to the Associated Press (AP), he said Pakistanis "felt hurt" when Trump announced in August that he was sending more U.S. troops to Afghanistan and at the same time accused Pakistan of sheltering militants. Pakistan has had thousands of civilian and security forces killed during the war on terrorist groups, Khan said.
---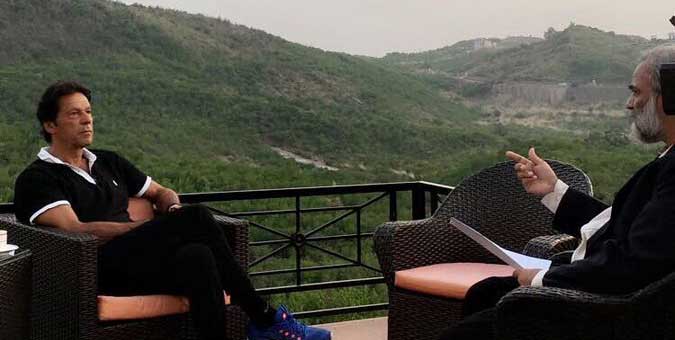 ---
"I think Donald Trump's policy is deeply flawed. He neither understands the history of Pakistan nor the character of the Afghan people," Khan said in an interview with The Associated Press.
He said that if the Taliban is "still resurgent in Afghanistan, then there are some other reasons, and the reason is that there is an indigenous movement in Afghanistan. For centuries, Afghanistan has resisted all foreign invaders."
"More fighting and bloodshed is not the answer. I said it 17 years ago and I am still saying this now," Khan said.
Khan noted that the Taliban has safe havens in Afghanistan and that Pakistan is targeted by the group's attacks launched from Afghan soil.
U.S. officials have long said that Pakistan turns a blind eye to militants operating along the porous Afghan border.
Khan said it was unfair to blame Pakistan for the failure to defeat the Taliban.
"I think Pakistan has done enough. I think now the others players involved need to do more," Khan said.
Khan voiced his opposition to U.S. drone strikes on militants in Pakistan, which he said have been carried out "with the complicity of the government of Pakistan."
He said that if he comes to power, he will "clearly tell the United States that this is not a way to win the war on terror" and that the drone strikes are "actually inflaming anti-American feelings in Pakistan."
"Drone attacks lead to collateral damage. If (they) were such a successful strategy, they would be winning the war," Khan said.
He added that militants often retaliate after drone strikes by targeting civilians and security forces in Pakistan.
Khan also criticized India's prime minister, Narendra Modi, blaming him for the strained relations between Islamabad and New Delhi. Modi had not "risen above his communal thinking," Khan said.
His comments follow recent skirmishes between Pakistani and Indian troops along the frontier in the disputed region of Kashmir, which is divided between them and claimed by both. Khan called for an early solution to the Kashmir issue, over which Pakistan and India have fought two of their three wars since gaining independence from Britain in 1947.
Khan also dismissed as Western "propaganda" speculation that Pakistan's nuclear arsenal could fall into the hands of militants. He said Pakistan's army was properly safeguarding the country's nuclear arsenals.
Discussing his country, Khan said he believed ousted prime minister Nawaz Sharif has no future in the country's politics.
Sharif resigned recently when Pakistan's Supreme Court acting on a petition from Khan disqualified him over allegations of corruption.
Khan said he would not pardon any corrupt figures if his countrymen voted him to power in the 2018 elections.