Last Updated On 15 September,2017 12:40 pm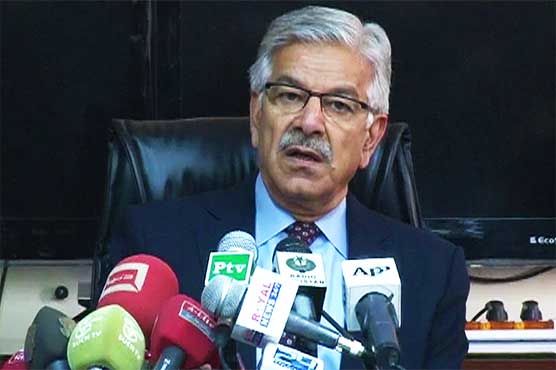 Foreign Minister said that current foreign policies are being formulated with mutual consensus
ISLAMABAD (Dunya News) – While talking to a private TV channel, federal minister for foreign affairs said that he met with Chinese foreign minister, foreign secretary and other top management, reported Dunya News. He claimed that Haqqani network is operating from eastern Afghanistan, not from Pakistan.
He said that while in Iran he met President Hassan Rouhani, vice president and foreign minister. He said that he found consensus about Afghan crisis and Iran was also concerned about the US policies. He said that tours to Iran, Turkey and China were of great importance and it will help in maintaining a formidable foreign policy.
The foreign minister is going to US for duration of 12-13 days. He will also meet Russian and Afghan foreign minister during his visit to US. "I will also meet Afghan president Ashraf Ghani and through these tours I will tell the world about Pakistan's resolve in defeating terrorism," he asserted.
He further said that Pakistan fought the battle against terrorism with its own resources. "Pakistan is not dependent on America," he said. He said that taliban are fighting against their government for decades. He said that we have told America to change its way of dealing with this region. "Pakistan, Afghanistan and China will hold trilateral talks in December," he announced.