Last Updated On 07 September,2017 10:49 am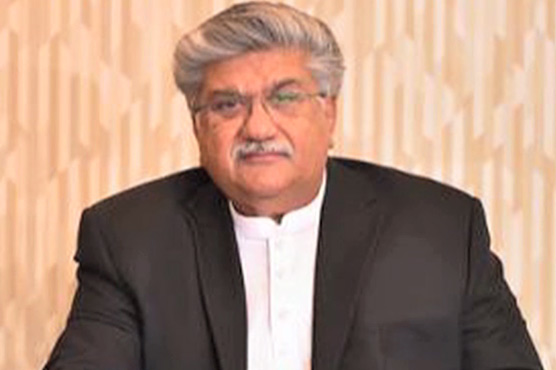 Cabinet session decided to remove Shams-ul-Qayyum from BoK MD position by not giving him extension
PESHAWAR (Dunya News) – Government of Khyber Pakhtunkhwa (KP) led by Pakistan Tehreek-e-Insaf (PTI) has decided against giving extension to the Bank of Khyber (BoK) managing director (MD) Shams-ul-Qayyum in a cabinet session on Wednesday.
New MD of BoK will be appointed after issuance of advertisement soon. Shams-ul-Qayyum will be relieved from his services by not giving him any extension.
It should be recalled that BoK MD had accused KP Finance Minister Muzafar Said of corruption through advertisement in newspapers. PTI's coalition partner Jamaat-e-Islami (JI) had disapproved the allegations on its minister and demanded the ruling government to remove Shams-ul-Qayyum from his position as soon as possible.
Earlier, JI MPAs in KP assembly had warned PTI to end the coalition in the light of BoK corruption scandal. JI as well as disgruntled PTI MPA Ziaullah Afridi, who joined PPP later on, accused KP CM Pervez Khattak of involvement in the matter that delayed Qayyum's removal. Afridi had even slammed PTI Chairman Imran Khan and JI chief Siraj-ul-Haq for their criminal silence .