Last Updated On 06 September,2017 07:08 pm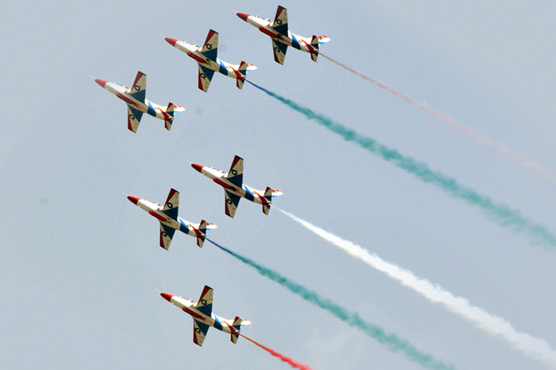 Today marks the 52nd anniversary of the 1965 war against India. Photo: Pakistan Airforce
(Web Desk) - As September 6, 2017 marks the 52nd anniversary of the 1965 war with India, the nation celebrates 'Defence Day' with traditional enthusiasm.
It was today, 52 years ago, when the nation obstructed the wicked plans of the enemy after Indian armed forces had crossed Pakistan's international borders in the east and triggered the 17-days-long war.
Several events are being held across the country to pay homage to those who fought and died protecting their country.
---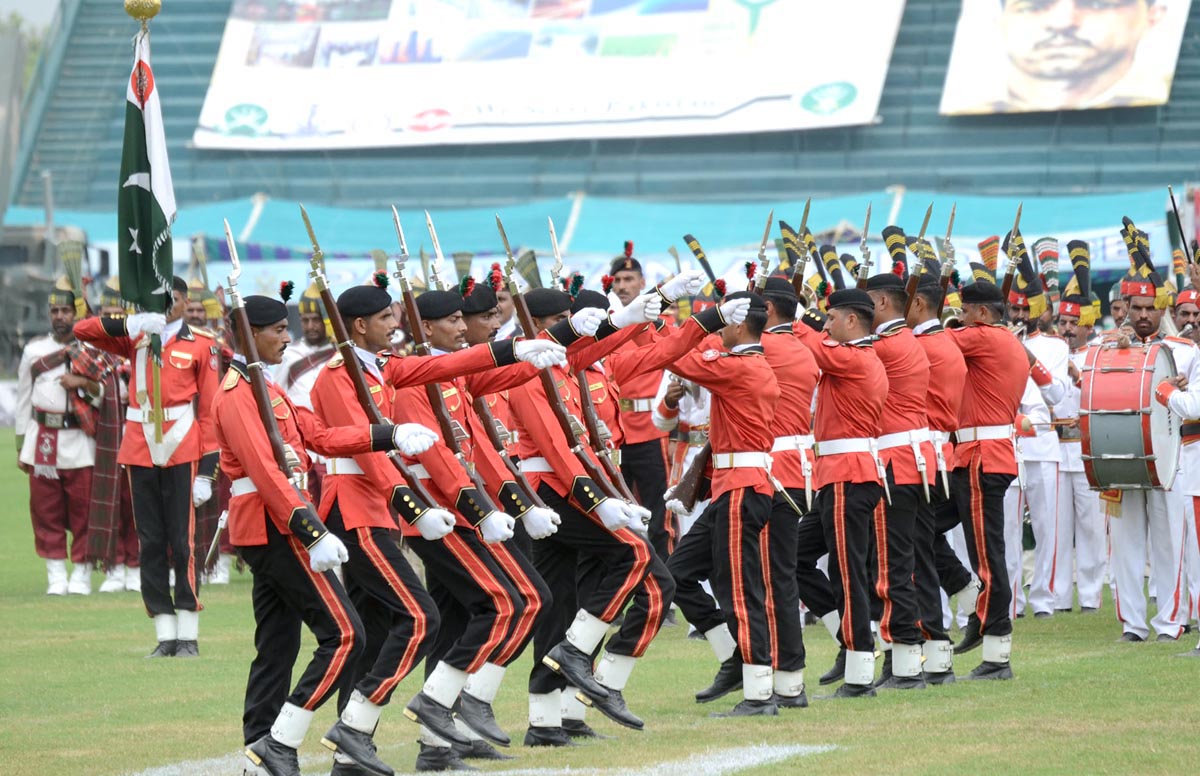 Pakistan Rangers personnel demonstrate their skills during an event to mark the Defence Day at Fortress Stadium Lahore. Photo: OINN
---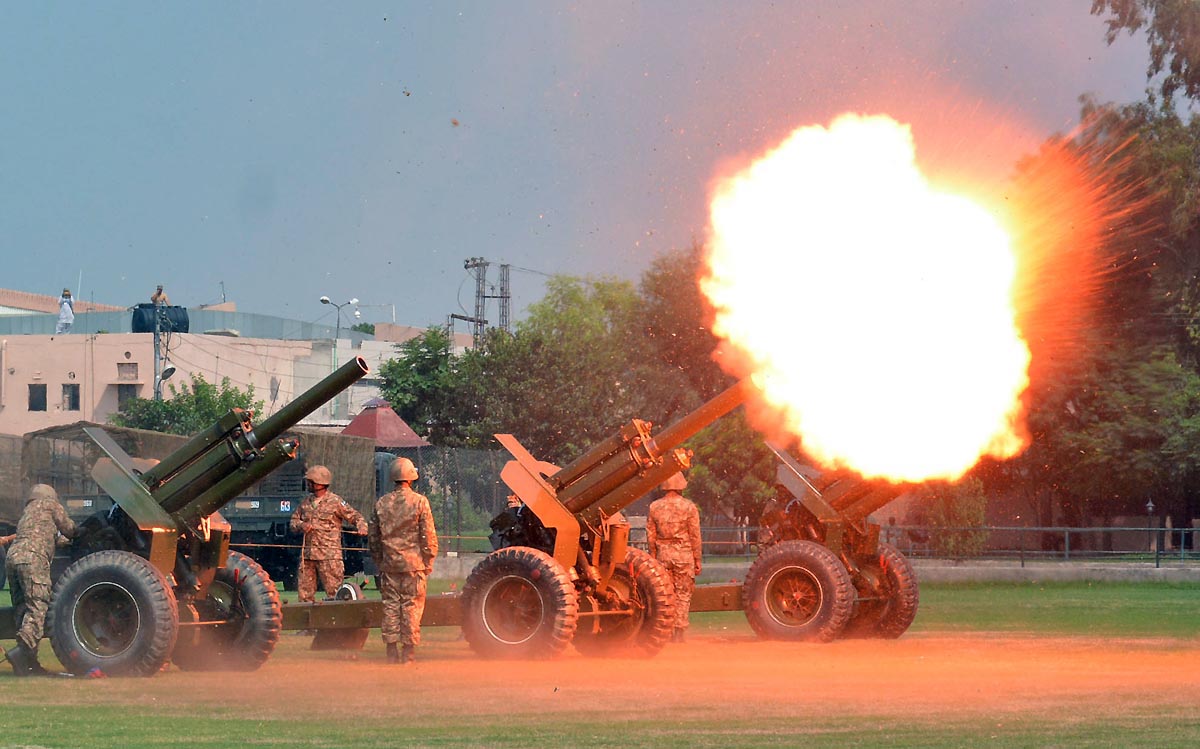 Artillery personnel demonstrating a 21 gun salute to mark the Defence Day. Photo: OINN
---
Air Vice Marshal Imran Khalid (front row 2nd L), Air Officer Commanding, Pakistan Air Force (PAF) academy Risalpur, walks with officers at the mausoleum of Muhammad Ali Jinnah during Defence Day ceremonies. Photo: Reuters
---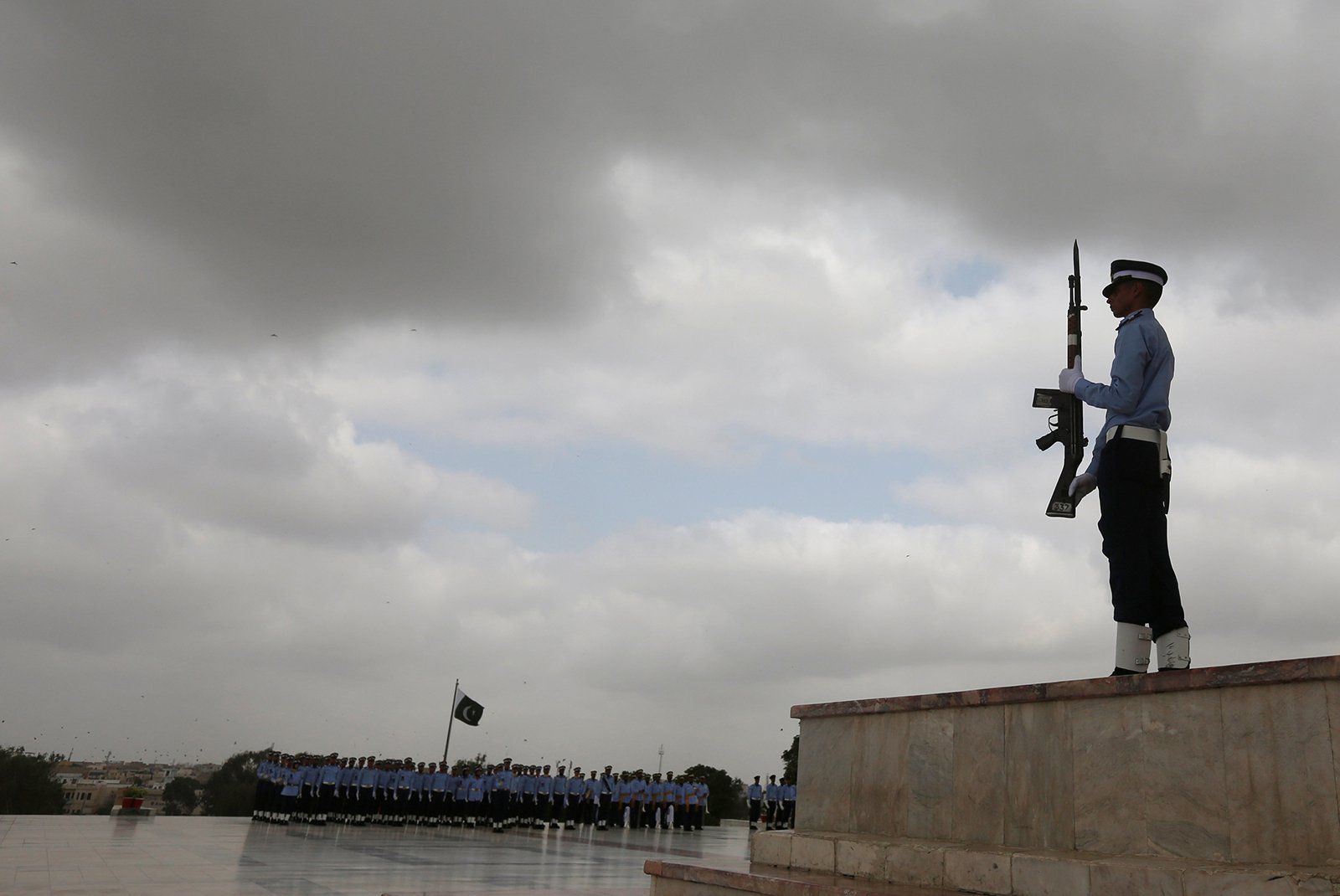 A member of Pakistan's air force takes position during Defence Day ceremonies, or Pakistan's Memorial Day, at the mausoleum of Muhammad Ali Jinnah in Karachi, Pakistan. Photo: Reuters
---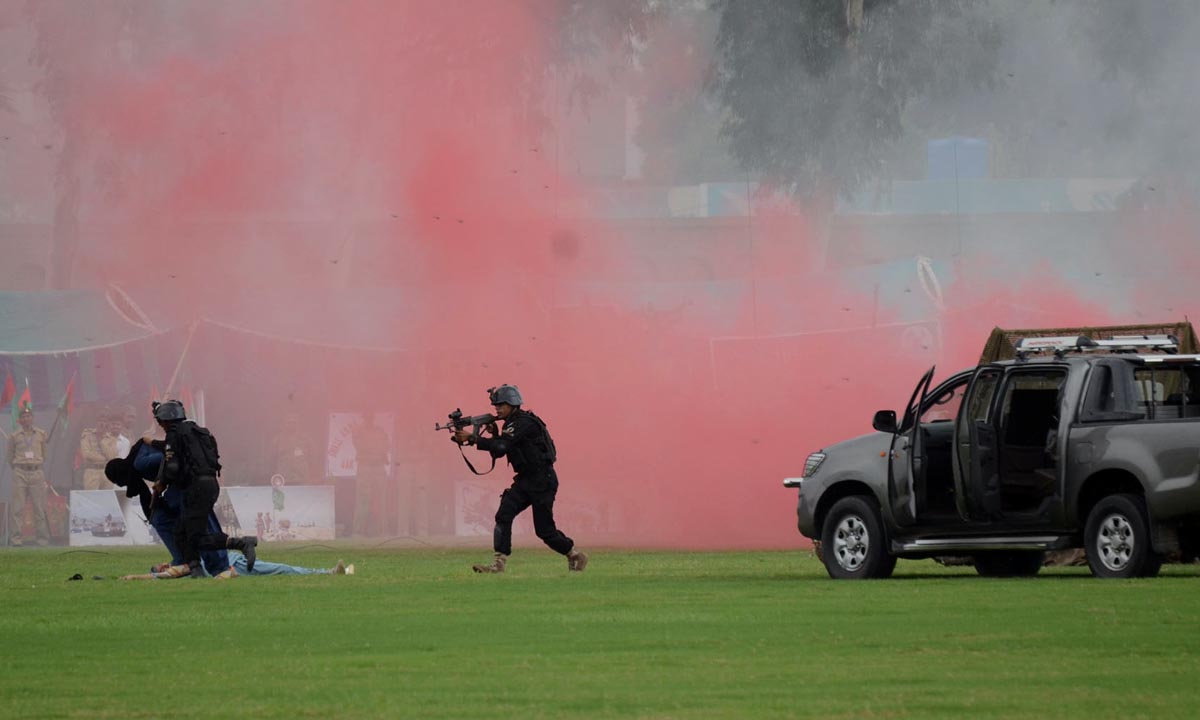 Armed force personnel demonstrating anti-terrorism skills during an event to mark the Defence Day at Fortress Stadium Lahore. Photo: OINN
---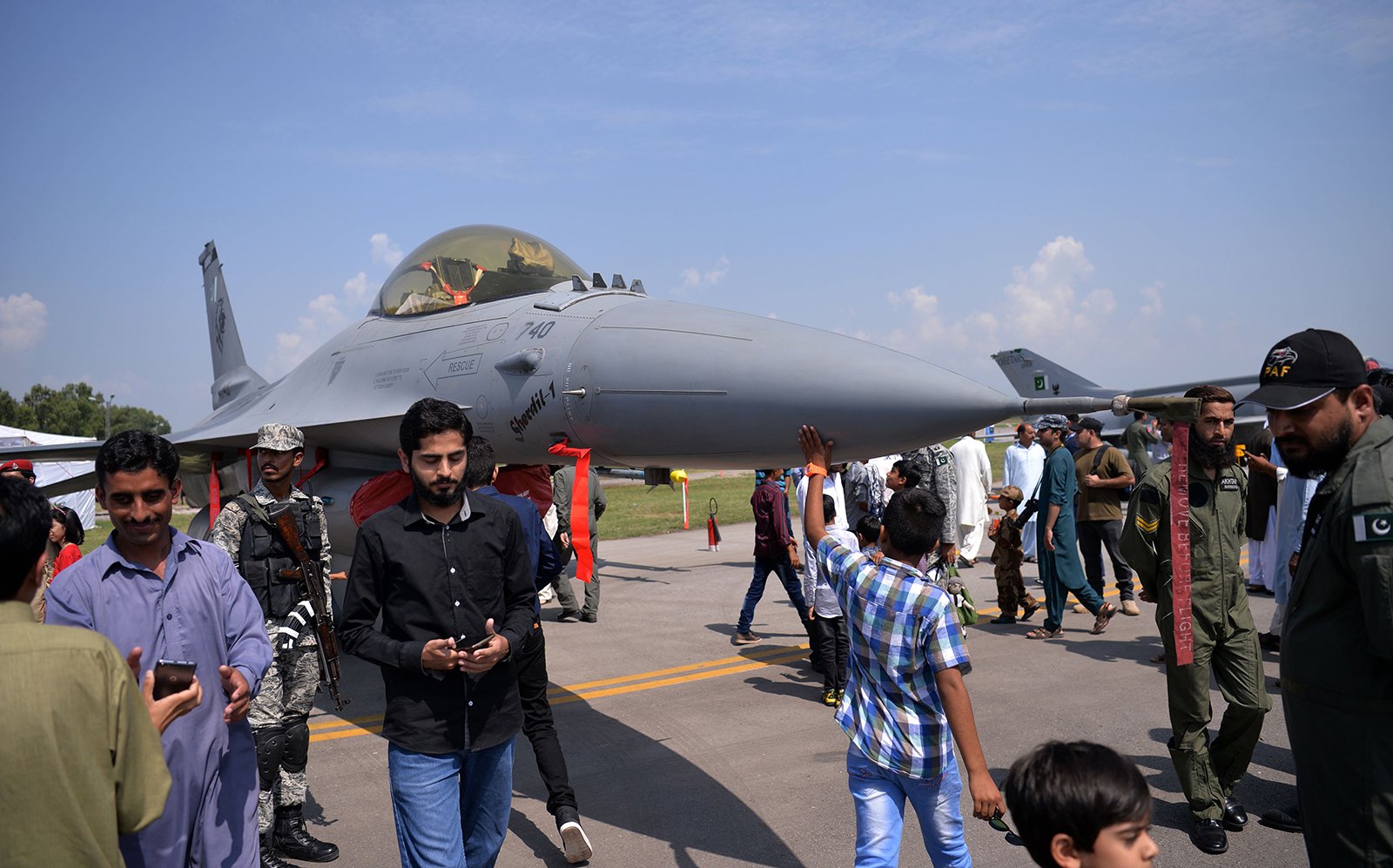 Pakistanis look at a F-16 jet fighter during celebrations to mark Defence Day at the Nur Khan military airbase in Islamabad on September 6, 2017 . Photo: AFP
---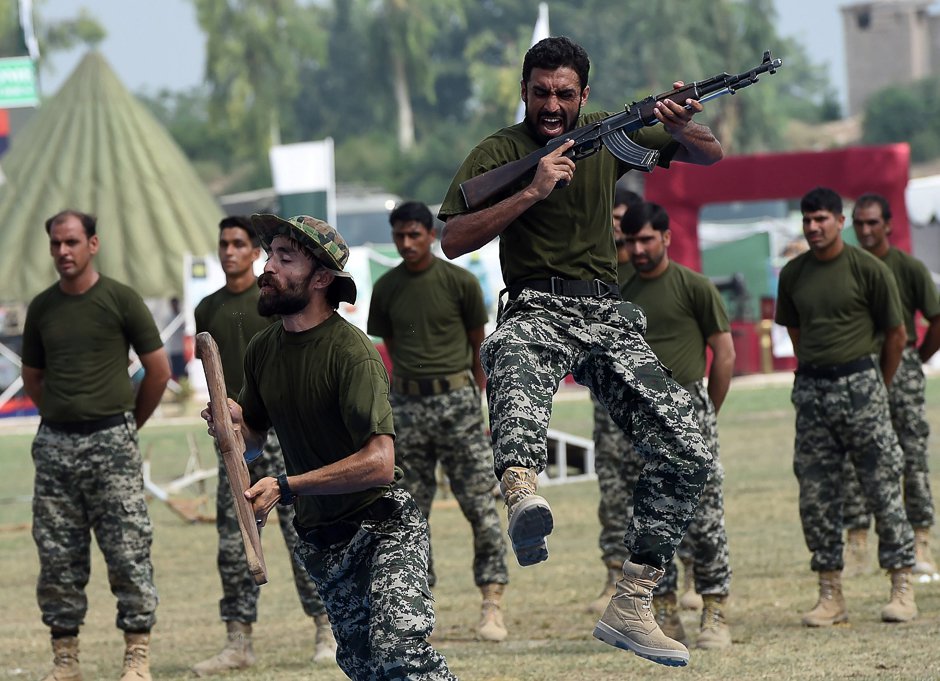 Soldiers perform during a ceremony to mark the country's Defence Day in Peshawar, Pakistan. Photo: AFP
---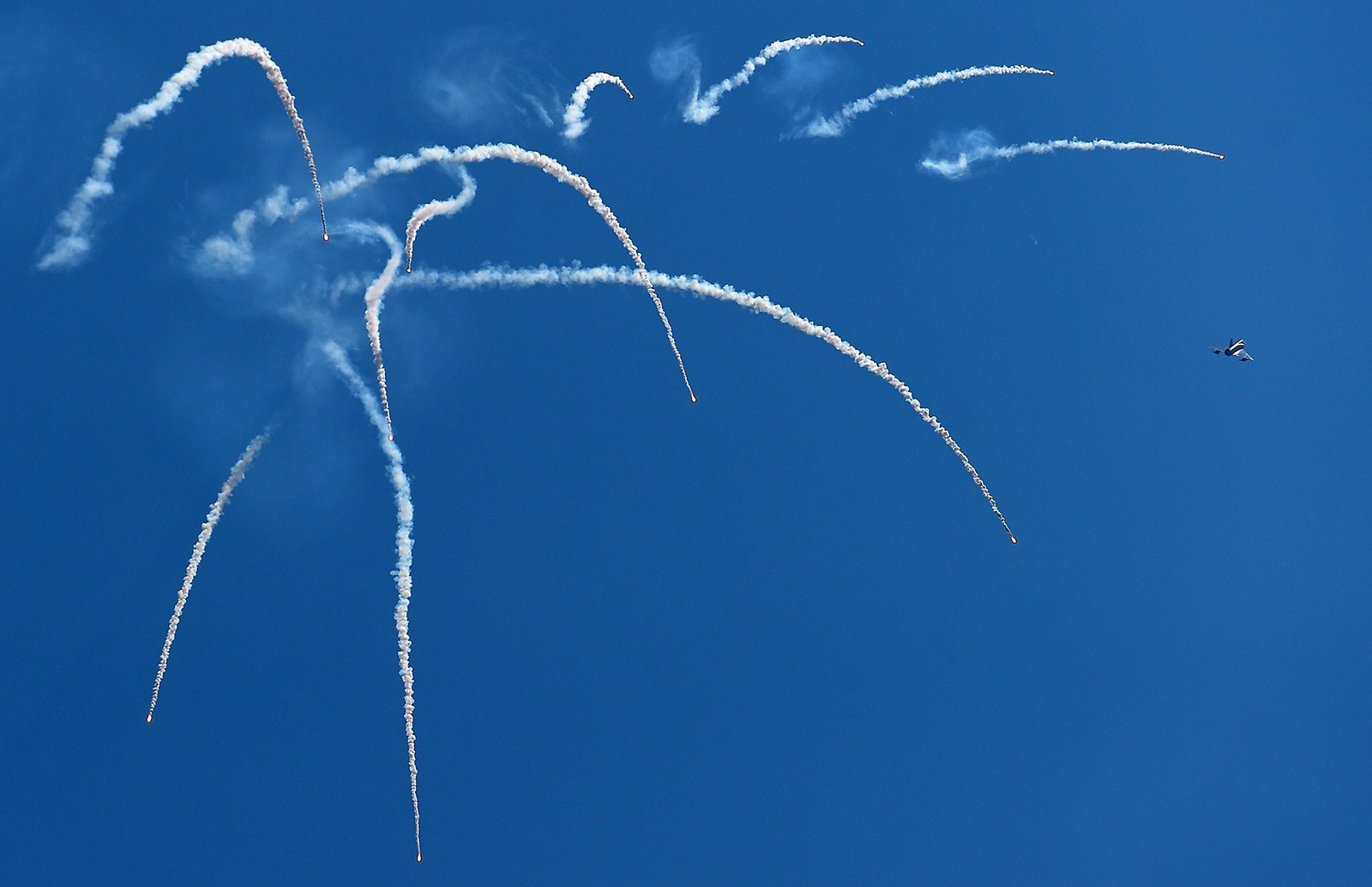 A Pakistan jet fighter drops flares during celebrations to mark Defence Day at the Nur Khan military airbase in Islamabad on September 6, 2017. Photo: AFP
---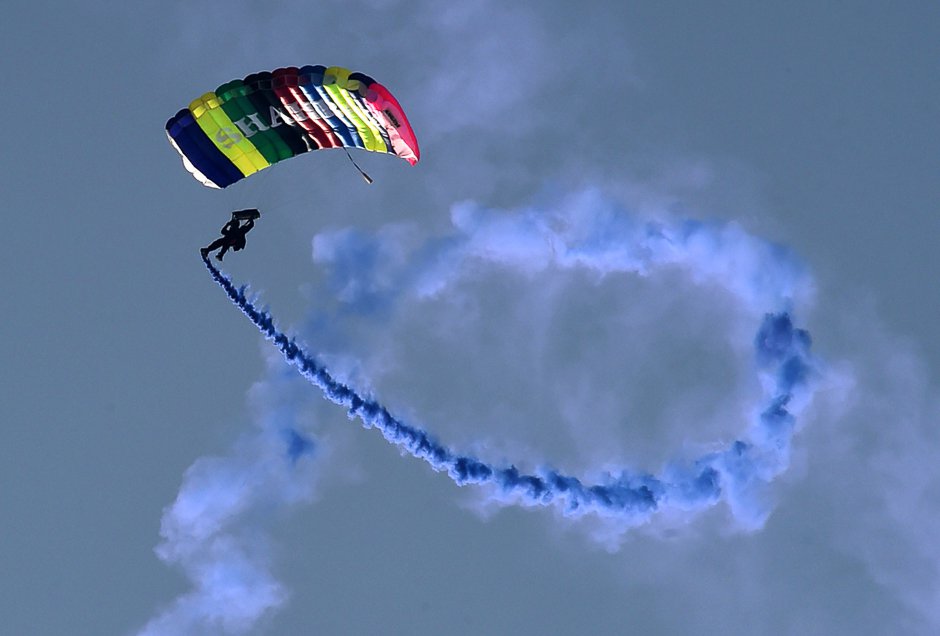 A paratrooper performs during a ceremony to mark the country's Defence Day in Peshawar, Pakistan. Photo: AFP
---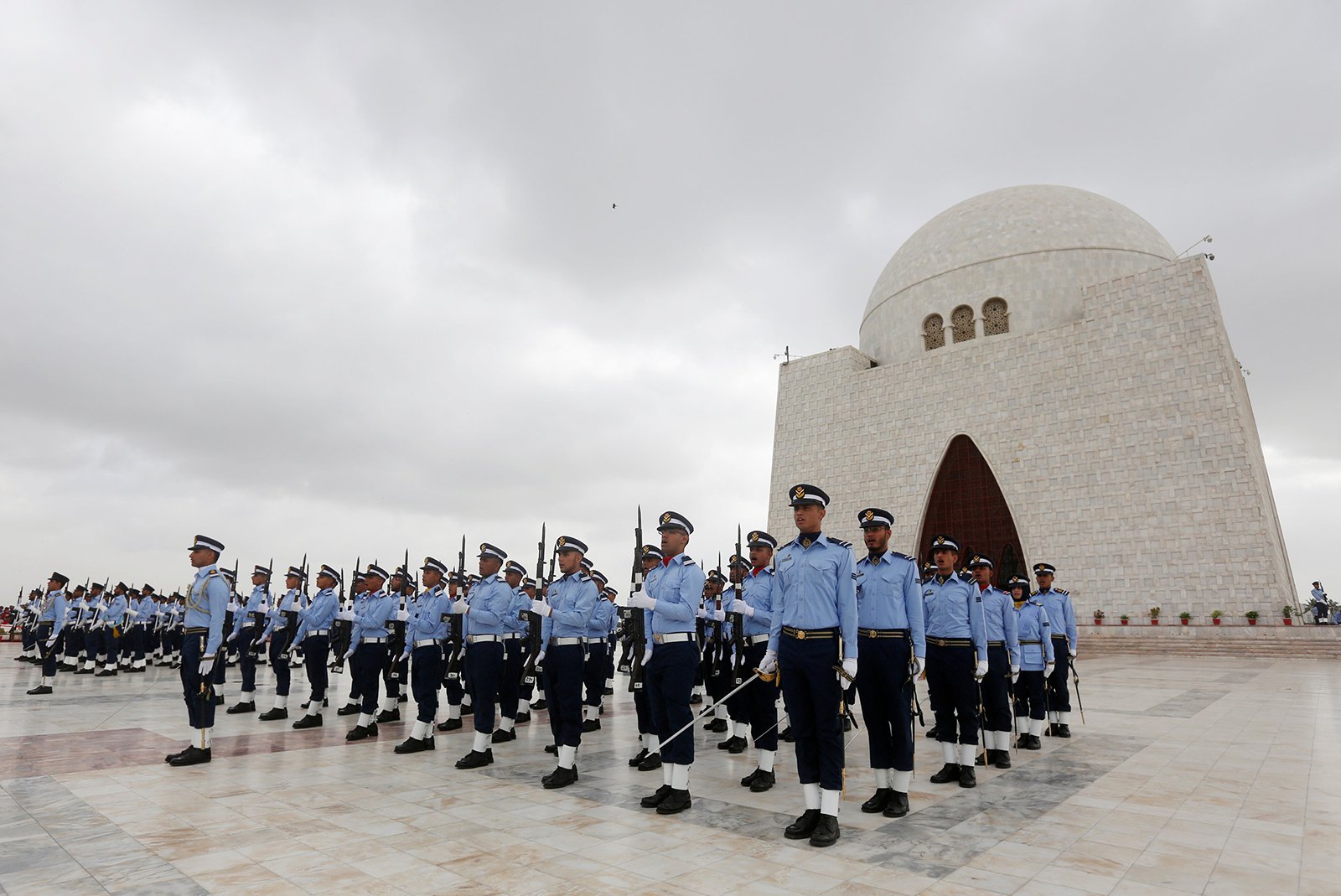 Members of Pakistan s air force stand in position as they recite national anthem during Defence Day ceremonies, or Pakistan s Memorial Day, at the mausoleum of Muhammad Ali Jinnah in Karachi. Photo: Reuters
---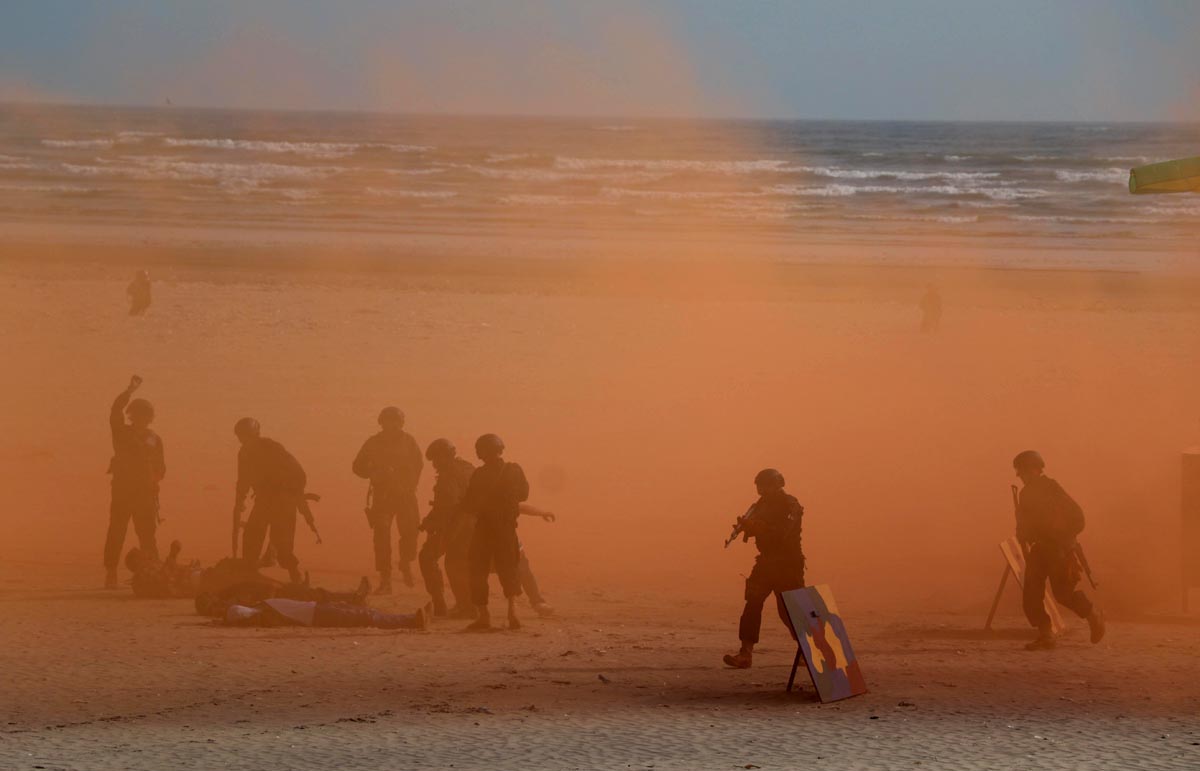 Navy soldiers take part in an anti-terrorism drill on the beach during a Defence Day event in Karachi. Photo: OINN
---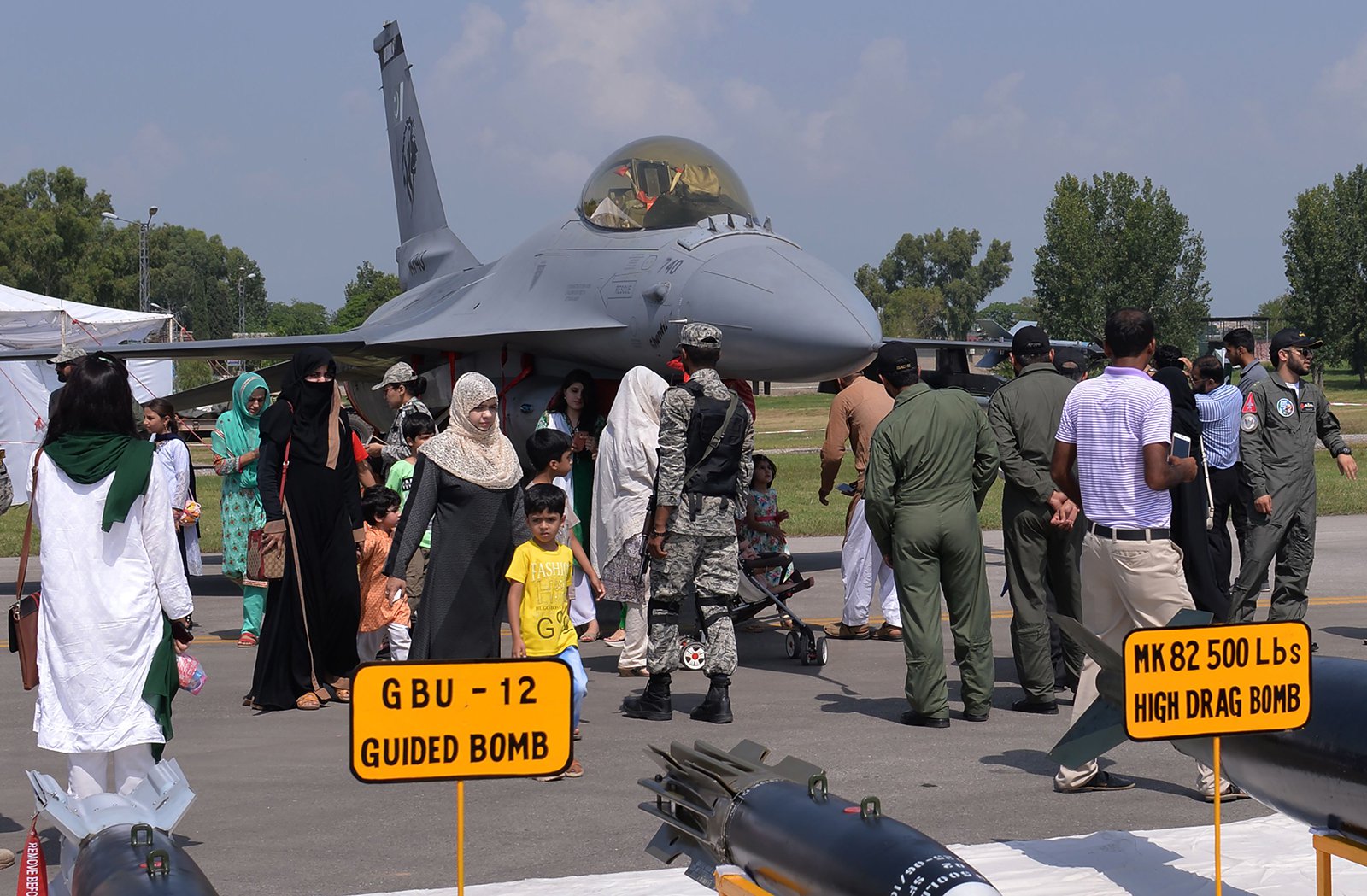 Pakistanis look at a F-16 jet fighter during celebrations to mark Defence Day at the Nur Khan military airbase in Islamabad on September 6, 2017. Photo: AFP
---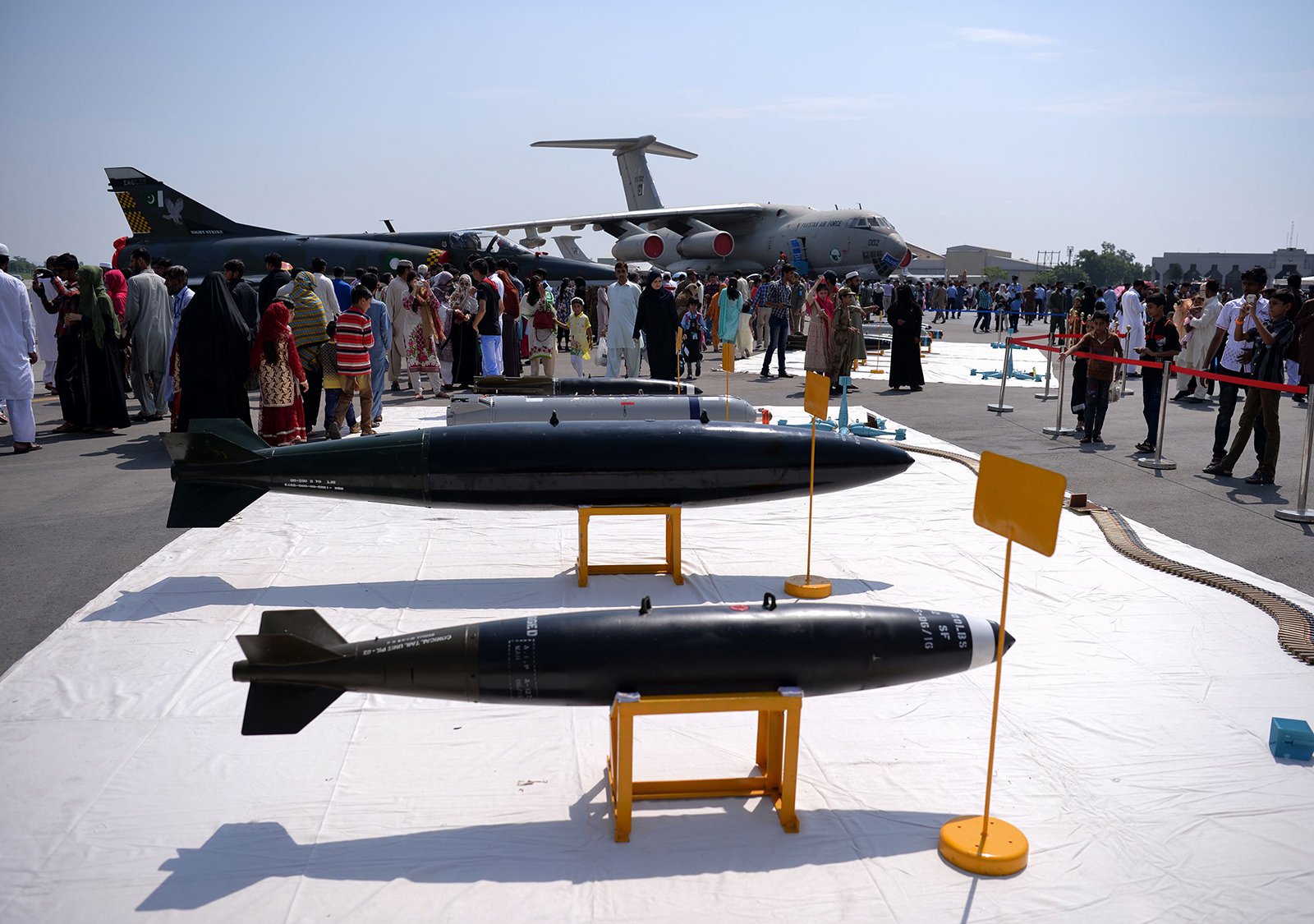 Pakistanis look at missiles and a jet fighter during celebrations to mark Defence Day at the Nur Khan military airbase in Islamabad. Photo: AFP
---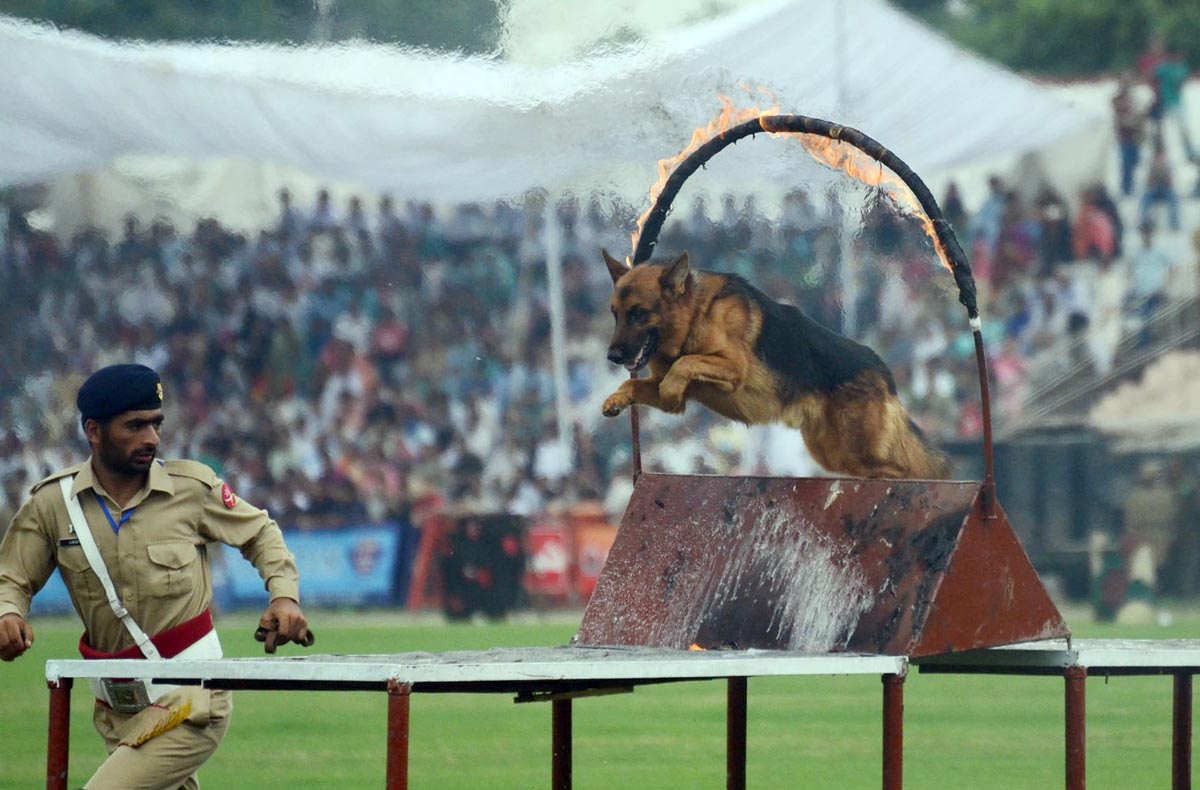 An army dog jumps through a fire ring during an event to mark the Defence Day at Fortress Stadium Lahore. Photo: OINN
---