Last Updated On 14 June,2017 06:43 pm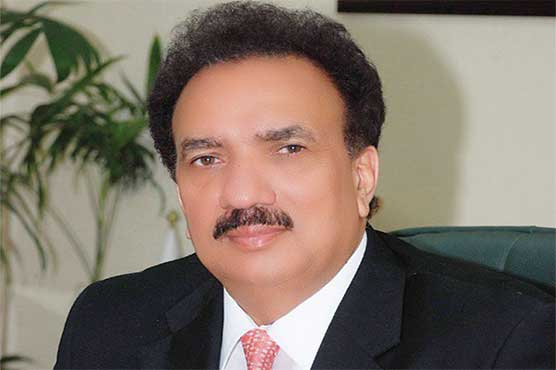 The former Interior Minister was previously summoned on June 13 but was on a foreign visit
ISLAMABAD (Dunya News) – Joint Investigation Team (JIT) tasked by Supreme Court for Panama case probe has summoned the Pakistan Peoples Party (PPP) leader and Senator Rehman Malik on June 23.
The former Interior Minister was initially summoned on June 13, but could not appear before the Panama JIT due to a foreign tour. He has been told by the JIT to bring investigative documents of the Hudaibiya Paper Mills scandal.
Rehman Malik has interrupted his foreign tour to appear before the JIT and will present the evidence against Sharif family on June 23. It should be noted the Prime Minister Nawaz Sharif is scheduled to visit the Judicial Academy and appear before Panama case JIT tomorrow (Thursday).
Also, premier's brother and Punjab Chief Minister, Shehbaz Sharif, has received a JIT summon for June 17. PM's son Hussain Nawaz has already been interrogated five times by the JIT despite objections and reservations from the leaders of Pakistan Muslim League (N) concerning political affiliations of the members.
Related: Rana Sanaullah bashes JIT over Hussain Nawaz picture leak