Last Updated On 26 May,2017 04:14 pm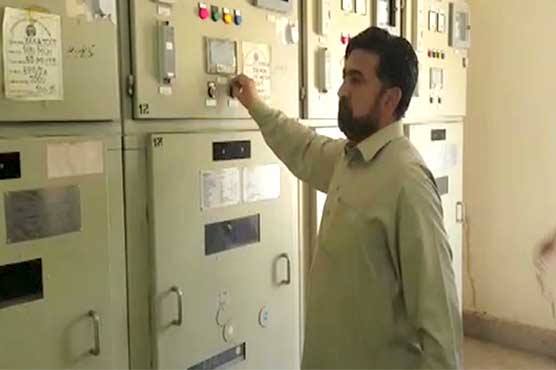 A similar protest was staged by PTI on May-17.
PESHAWAR (Dunya News)- Enraged by traumatizing power cuts, protestors under the leadership of Pakistan Tehreek-e-Insaf's (PTI) provincial lawmaker Fazal Elahi stormed into a grid station and turned on electricity supply to all feeders.
Participants also hold protest rally and chanted slogan of 'Go Nawaz Go' inside the grid station.
Speaking to media, Elahi revealed that Peshawar Electricity Supply Company (PESCO) had assured residents that 20-hour long load-shedding would end soon but deplored that the matter had not been resolved yet.
Elahi warned federation that if it did not ensure smooth provision of electricity to the masses of Khyber Pakhtunkhwa, they would get it themselves.
On May-17, a similar protest was staged by PTI under the supervision of party s MNA from South Waziristan, Ayesha Gulalai Wazir, and local district leadership. The protestors barged into WAPDA House in Peshawar.
"Eighteen to twenty hours of load shedding is being carried out. Sit-in would continue till elimination of load shedding. KPK has quota of more than 2100 megawatts but only 1300 megwatts is being provided to the province," Ayesha Gulalai told reporters outside PESCO office.
"People of Khyber Pakhtunkhwa will not pay more than Rs 5 per unit," she added.
On the other hands, PESCO officials assert that power cuts happen in areas where electricity theft is a routine.
---
WATCH VIDEO: