Last Updated On 26 May,2017 09:42 am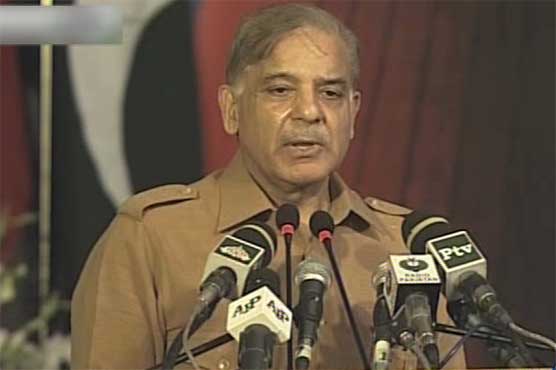 Punjab CM accused political rivals of delaying CPEC by seven months
SAHIWAL (Dunya News) – Punjab Chief Minister Shehbaz Sharif on Thursday said Prime Minister Nawaz Sharif is the real hero behind development projects in Pakistan.
He affirmed the existing Pakistan Muslim League-Nawaz (PML-N) will eliminate the darkness of power outages. While addressing to the people in Sahiwal Coal Power Project inauguration, he criticised political rivals and accused them of delaying China-Pakistan Economic Corridor (CPEC) by seven months.
Shehbaz Sharif claimed Chinese President Xi Jinping could not continue with his Pakistan visit due to sit-ins by Pakistan Tehreek-e-Insaf (PTI) and Pakistan Awami Tehreek (PAT) in the capital city.
In his address, he told China doesn't want our schools and hospitals suffering from power outages. "PM Nawaz took steps to resolve issues," he added.
Talking about the project, he said Chinese engineers broke their own record by completing the plant within a short duration. "The project was completed in 22 months in China," he said.
Related: PM inaugurates first unit of Sahiwal Coal Power Project