Last Updated On 18 May,2017 12:05 pm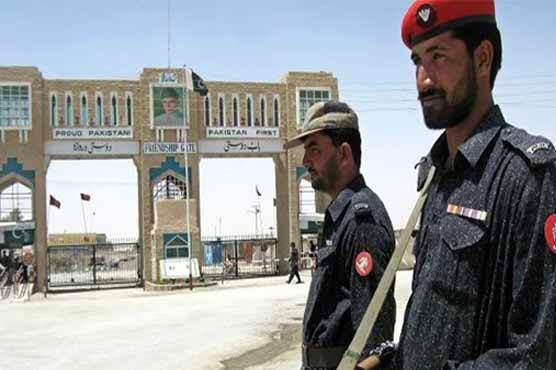 Two Pakistani staffer was detained in Afghanistan.
LAHORE (Dunya News)- The brief detention and subsequent release of two Pakistani diplomatic staffers in Kabul indicates that Afghanistan is pouring its ample share in further deteriorating already tensed relations.
Recent skirmishes between the two neighbouring countries stemmed from unjust Afghan aggression at Chaman border which claimed as many as 12 civilian lives while injuring 50 others. Following this, Pakistan hushed Afghan guns by serving fierce retaliatory fire which killed at least 50 Afghan soldiers. Thus far, all trading and civilian activities at Chaman crossing point have been suspended by Pakistan.
In order to disperse the fetid atmosphere and to ease tensions, Pakistan and Afghanistan consented to geographical survey of the border areas. But Afghanistan has stepped back from its promises and Ghani-led rogue Afghan government is asserting villages of Killi Luqman and Killi Jahangir as Kabul's areas.
It seems Afghanistan is acting on New Delhi's buttress and has opened western front, which borders Pakistan's Balochistan, to assist subversive activities and to obliterate CPEC. India, in its obsession to destabilize Pakistan, is neglecting flourishing ties between Pakistan two soaring powers i-e China and Russia. Modi must realize that India can't afford to neglect Pakistan's geopolitical and geostrategic location for long. Meanwhile, Islamabad should ask Ashraf Ghani to clear clouds surrounding Pak-Afghan ties as enemies are equating Pakistan's desire for peace with weakness.
Afghanistan must abandon its vague plans and should abandon role of a puppet as current scenario will lead Kabul to complete annihilation.
This article appeared in Roznama Dunya.