Last Updated On 17 May,2017 07:31 pm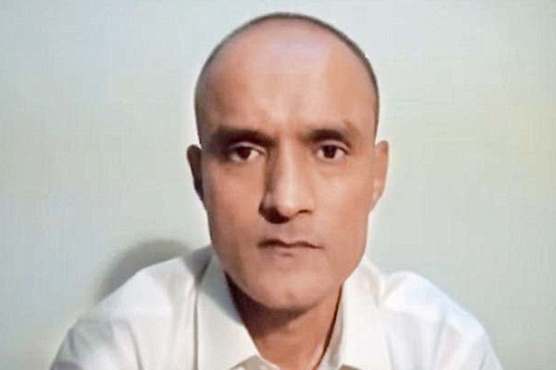 The international court had reserved the verdict on May 15
THE HAGUE (Dunya News) – International Court of Justice (ICJ) is to release verdict which was reserved earlier on Indian plea seeking provisional stay of execution of spy on death row Kulbhusan Jadhav, on May 18.
The international court had conducted a hearing of the petition filed by India on May 15. Counsels of the two states, Pakistan and India had concluded their arguments following which the panel had reserved the verdict.
Pakistan had maintained that it was beyond jurisdiction of the court to hear such a case.
Counsel for Pakistan Khawar Qureshi maintained that responsibility to punish terrorists lies with all of the countries. Qureshi said that the issue at hand concerns national stability of Pakistan and ICJ does not have the jurisdiction to rule over such case.
Pakistan would not be deterred in fight against terrorism and those sponsoring terror could not shake its resolve, the counsel added. Qureshi said that India owns Jadhav as its national and that there should be no interference on Pakistani soil.
India, till date, has not presented Jadhav's birth certificate and passport, he added.
Earlier that day, a 13-member Indian legal team presented arguments which were branded weak by experts of the law.
The international court had then adjourned the hearing and reserved the verdict.
This is the second time that Pakistan and India have taken an issue to the International Court of Justice. Earlier in 1999, Indian forces had shot down an unarmed aircraft of Pakistan Navy that flew at least two kilometres inside the territory.
ICJ took up the plea filed by Pakistan seeking USD60 million in compensation from New Delhi. However, the ICJ ruled that the issue was beyond its jurisdiction.
Kulbhushan Jadhav, an agent of India's Research and Analysis Wing (RAW), was sentenced to death for his involvement in espionage and sabotage activities in Karachi and Balochistan.
After the verdict, India moved to the International Court of Justice against the death sentence and termed the conviction in its application as "egregious violations of the Vienna Convention on Consular Relations." India stated that it had been repeatedly denied consular access to Jadhav.
---
Watch video report: