Last Updated On 17 May,2017 11:27 am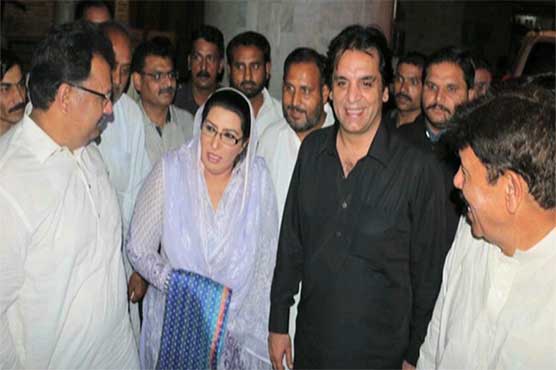 Pakistan Tehreek-e-Insaf secured a triumph in Sialkot after Imran Khan's rally
ISLAMABAD (Dunya News) – A prominent leader of Pakistan Peoples Party (PPP) Dr. Firdous Ashiq Awan has decided to join Pakistan Tehreek-e-Insaf (PTI).
The former Minister of Information and Broadcasting made an unconditional announcement of joining PTI. She will represent the party from her constituency NA-111 which is next to that of the Defence Minister and Pakistan Muslim League-Nawaz (N) leader Khawaja Asif as both belong from Sialkot.
According to the reports, Firdous Ashiq met PTI's Umar Dar, Khawaja Asif competitor in NA-110, and agreed to leave PPP. She expressed full support in the leadership of PTI Chairman Imran Khan.
Earlier this month, PTI had managed to include another PML-N leader Chaudhry Akhlaq who used to be a close aide of Khawaja Asif in the same city.
---
Wicket: Former PML-N leader from Sialkot joins PTI
---
The newly-made PTI leader will announce her formal entry into the party upon meeting Imran Khan. While media talks, she said she will accept the decision of party leadership in tickets distribution.
Umar Dar believes that the inclusion of former PPP leader and state minister would further strengthen PTI in Sialkot.