'Pakistan doesn't accept ICJ's jurisdiction in Jadhav's case'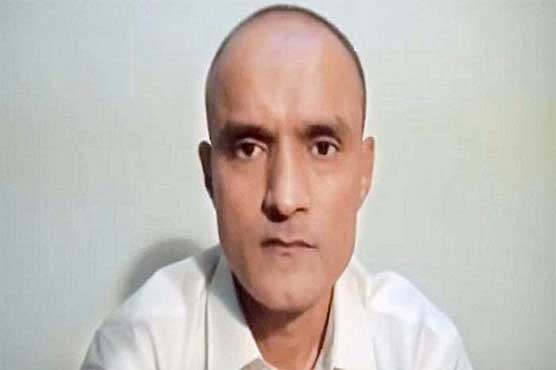 The Attorney General was briefed over Pakistan's stance on Jadhav's issue: sources
ISLAMABAD (Dunya News) – Attorney General of Pakistan was reportedly briefed on Friday over Indian spy Kulbhushan Jadhav's issue and according to the sources, Pakistan is to deny jurisdiction of International Court of Justice (ICJ) to over cases that have Pakistan's national stability at stake.
According to the sources, the Attorney General was briefed over Pakistan's stance on Jadhav's issue around two days after India moved to ICJ.
In an application filed in ICJ, India has termed Jadhav s death sentence "egregious violations of the Vienna Convention on Consular Relations." India has maintained that it has been repeatedly denied consular access to Jadhav.
The international court is set to hold public hearings of the case starting from May 15.
---
#ICJ will hold hearings in #India v. #Pakistan Case (Request for provisional measures) on Monday 15 May 2017 https://t.co/Kg1POtYhZp pic.twitter.com/k1j85RVZHh

— CIJ_ICJ (@CIJ_ICJ) May 10, 2017
---
Pakistan does not accept international court's jurisdiction to order the state in issue that involves its national stability, the briefing stated, according to the sources.
Jadhav was detained in March 2016 in Balochistan and a confessional video released soon after that showed the in-service Indian navy officer revealing Research and Analysis Wing's backing to terrorists to fan unrest in Pakistan.
The Indian spy was tried by a military court and sentenced to death last month.
---
Know also: Moving ICJ against Kulbhushan s sentence is useless : Indian media
---
Indian Minister for External Affairs, Sushma Swaraj branded the navy officer who was covertly operating against China-Pakistan Economic Corridor the son of the nation.
Indian authorities asserted that all possible steps would be taken to bring Jadhav back.
However, the civil leadership has denied possibility of any leniency at any level to spies who work to destabilise the country.
---
Watch video report: