Last Updated On 27 March,2017 06:47 pm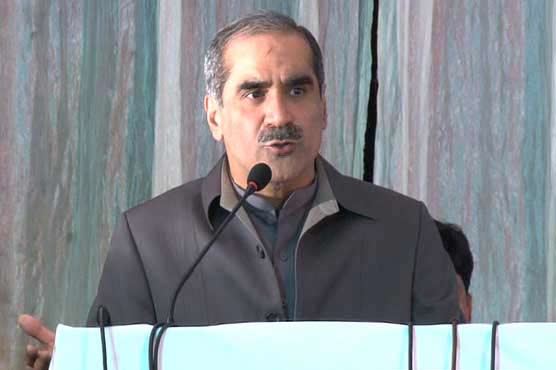 The Railways Minister vowed to give an alternative leadership to the people of Sindh
Hyderabad (Dunya News) – The Minister of Railways said on Monday that Pakistan Peoples Party (PPP) converted Sindh into ruins. He vowed to give an alternative leadership to the people of Sindh.
Saad Rafique addressed the workers convention of Pakistan Muslim League-Nawaz today. He blamed the PPP Co-chairman and former President of Pakistan, Asif Ali Zardari, for the lack of development in the province.
While criticising the policies of PPP, the federal minister said, "Pakistan is progressing while people in Sindh remain deprived of basic facilities". "PML-N will give an alternative leadership to the province," he said.
He made an appeal to people asking them to reject the parties who chant anti-Pakistan slogans.