Last Updated On 09 February,2017 07:26 pm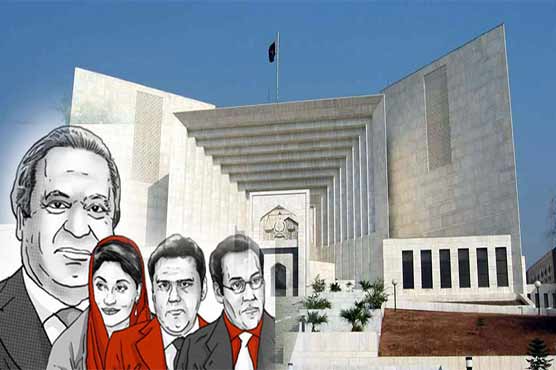 The court's proceedings were suspended after Justice Azmat Saeed suffered a heart attack
ISLAMABAD (Dunya News) – The pause in Panama Leaks case hearing in Supreme Court has finally ended as it was reported on Thursday that the proceedings will continue from February 15.
With the health recovery of Supreme Court judge Justice Sheikh Azmat Saeed, 5-member bench assigned to hear Panama Papers case is now complete again.
Sources told that Panama case hearing will pick up from where it was left off from the coming Wednesday. Earlier, the hearing was suspended as justice Sheikh Azmat Saeed had fell ill following a heart attack.
---
READ: Panama hearing adjourned due to Justice Azmat Saeed s ailment
---