SA resolution to include Sindh players in national cricket team approved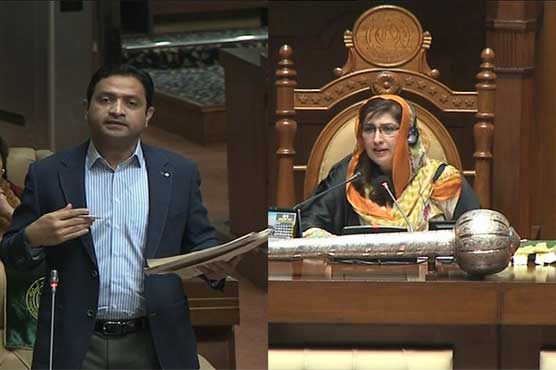 Fuss in Sindh Assembly, PTI's Khurram Sher taunts C for corruption while Shehlra Raza responds
KARACHI (Dunya News) – A Sindh Assembly session on Tuesday, led by speaker and Pakistan Peoples Party (PPP) leader Shehla Raza, was reduced to heated arguments after Pakistan Tehreek-e-Insaf's (PTI) Khurram Sher pointed out corruption in food department.
PPP lawmaker Nisar Ahmad Khuhro was reported to say that parliamentarians have come without preparation after speaker Shehla Raza slammed PTI leader for asking the wrong question.
Khurram Sher retaliated and claimed that the parliamentarians from ruling party resist whenever questioned about corruption. "C for corruption", mocked PTI lawmaker.
At this moment, a loud laughter was heard in Sindh Assembly after speaker Shehla Raza taunted Khurram Sher that you're D for duffer.
Sindh Assembly passed several resolutions during the session; inclusion of players from Sindh in Pakistan national team, compulsion of polio vaccine card for school admission and formation of autonomous education and youth policy for the province.