PTI invites PPP to take part in September 3 rally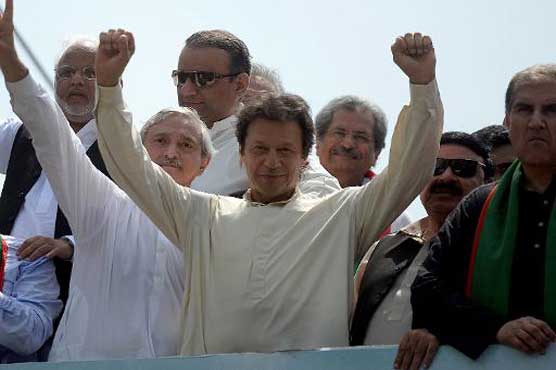 Invitations also forwarded to Dr Tahirul Qadri, PML-Q leadership
ISLAMABAD (Dunya News) – Pakistan Tehreek-e-Insaf (PTI) leader Shah Mehmood Qureshi on Tuesday invited Pakistan People's Party (PPP) to take part in PTI's rally that will take place in Lahore on September 3. PPP leader Aitzaz Ahsan stated that the decision to take part in PTI's rally shall be made by the party's leadership, reported Dunya News.
PTI has sped up establishing contacts with the leaderships of Opposition parties. Invitations to take part in PTI's Pakistan march on September 3 have been forwarded to Pakistan Awami Tehreek (PAT) leader Dr Tahirul Qadri and Pakistan Muslim League-Quaid's (PML-Q) leaders.
PTI Chairman Imran Khan shall be leading the party's Pakistan march that is due to take place on September 3 in Lahore.