Will announce next strategy on 3 September: Tahirul Qadri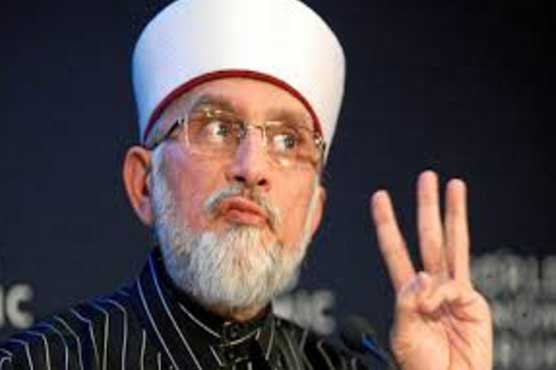 Qadri said that they want next round to be decisive and they will cooperate with PTI
KARACHI (Dunya News) – Pakistan Awami Tehreek (PTI) chief Tahirul Qadri said that he will announce next strategy on 3 September in Rawalpindi, reported Dunya News.
Qadri said that they want the next round of retribution movement to be decisive. He said that a contingent of Pakistan Tehreek-e-Insaf (PTI) would come to invite them on 3 September and they would cooperate with them.
Qadri thanked Indian federal and provincial government for providing him security and bullet proof car, which was given due to gunfire incident.