Team Modi website hacked, displays 'Go Nawaz Go'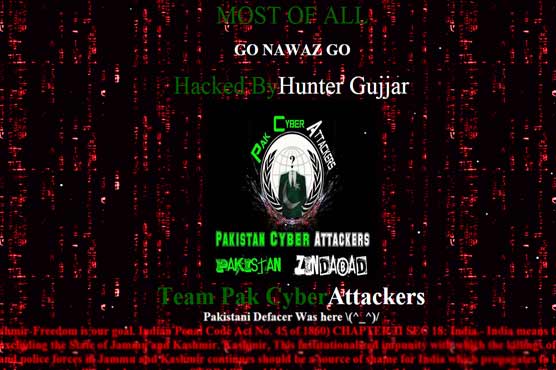 The website also has a paragraph written mainly about the freedom of Kashmir
LAHORE (Dunya News) – The official website of Indian Prime Minister (PM) Narendra Modi's team has been hacked and now displays slogans 'Go Nawaz Go' against Pakistan PM Muhammad Nawaz Sharif.
A group named 'Pakistan Cyber Attackers' claims to have hacked the website as it displays 4 Internet aliases including 'Hacker Gujjar' and carries 'Pakistan Zindabad' and 'Go Nawaz Go' slogans.
The website also has a paragraph written mainly about the freedom of Kashmir. The piece of writing urges India to stop aggression in Kashmir and killing innocent people including children.
Following the heated exchange of statements over Kashmir, this cyber warfare between India and Pakistan seems to be unstoppable.