Last Updated On 08 November,2014 About 7 years ago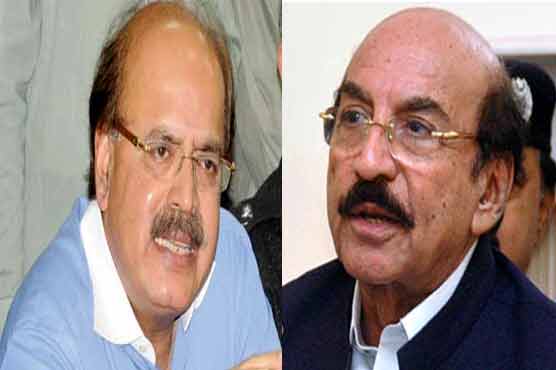 It has been revealed that 292 wheat bags reserved for Thar affectees were filled with mud instead.
KARACHI (Dunya News) – Show cause notice issued to Chief Minister Sindh Qaim Ali Shah and Minister Anti-Corruption Manzoor Hussain Wassan has been revoked on the advice of Bilawal Bhutto Zardari on Saturday.
According to the statement issued from Bilawal House, Bilawal Bhutto Zardari withdrew the show cause notice that had been issued as a consequence of rumoured news that aired on media.
On the other hand, it has been revealed that 292 wheat bags stocked in Mithi's official godown reserved to be sent forth for Thar affectees by Sindh government were instead filled up with mud.
Relief judge inspected the adulterated wheat and ordered strict action against the ones responsible.
Earlier, Manzoor Wassan and CM Sindh Qaim Ali Shah had been served show-cause notices in connection with the Thar report submitted by Wassan.
According to the Bilawal House spokesperson, the Pakistan People's Party chairman Bilawal Bhutto Zardari gave directives to issue show-cause notices to both the lawmakers.
The report submitted by Wassan clearly states that Sindh government is responsible for the loss of innocent lives in the Tharparkar province. Wassan has further stated that the people have suffered because of the government's 'criminal negligence'.
The report says that the Tharparkar emergency centre, the only trauma centre of Diplo and Mithi's maternity home is not functional.
The report further says that Tharparkar District Coordination Officer (DCO) uses the mobile unit imported from Japan as his air-conditioned car and that the Mithi District Health Officer (DHO) spent Rs 50million to buy furniture and ornamentation of his office.
The report also calls for legal proceedings against various departments including Health Department, Food Department, Livestock Department, Provincial Disaster Management Authority (PDMA), Treasury Department and Relief Commissioner for not shouldering their responsibilities.