India is instigating mini war at border: DG Rangers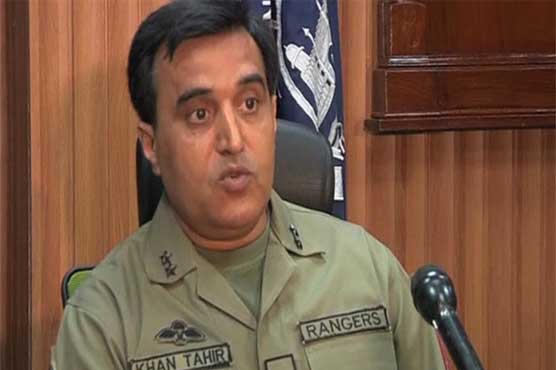 India has fired 348,461 bullets between the years 2010 to 2014.
SIALKOT (Dunya News) — Director General of Pakistan Rangers Tahir Javed Khan said on Friday that India is not just violating the ceasefire agreement on the working boundary but instigating a mini war. He asserted that apparently there is no strategic reason behind India's aggressive posture.
DG Rangers Tahir Javed briefed the media about the situation across the Sialkot border as the unprovoked exchange of firing between Indian and Pakistan troops continues.
DG Rangers stated India's political reasons behind the intense bout of firing continuing for past five days. He informed the media that India has fired 348,461 bullets between the years 2010 to 2014. Moreover, 31,868 mortars have been fired during the same period. Criticizing the current round of firing, he remarked that the large number of mortars fired by India in last four years have never even been reported during the time of war.
He further said that infiltration is only possible if the Border Security Forces (BSF) accept bribe to illegally open the gates at border.
DG Rangers observed during his address to media that India is using unprovoked firing and shelling at Pakistani villages as a basis to declare the working boundary as an international border. He claimed that none of the Indian civilians have been injured in Pakistan firing from the year 2010 to 2013.