Two-day pharma and healthcare expo kickstarts in Lahore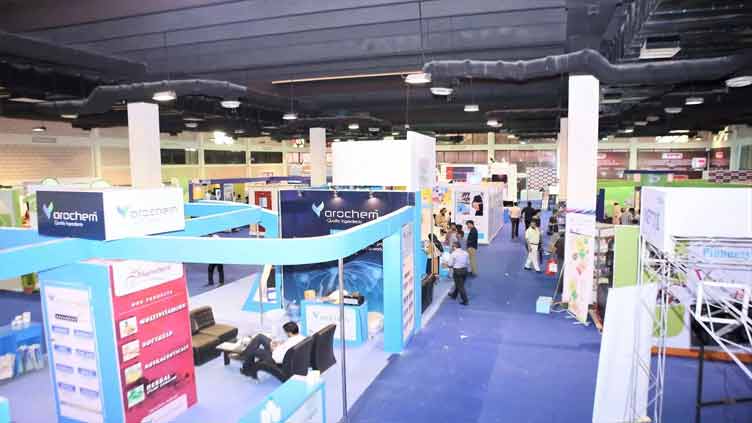 More than 100 companies will exhibit their products
LAHORE (Dunya News) – Pak Pharma and Healthcare expo in collaboration with the Pakistan Pharmaceutical Manufacturers Association (PPMA) kickstarted at the Expo Centre on Wednesday.
Ethiopian ambassador to Pakistan Jamal Baker, honorary consul general Ibrahim Tawwab, Shazoor Pharmaceutical Group CEO Mian Asad Shujaur Rehman, event organiser Kamran Abbasi and representatives of more than 100 pharmaceutical companies participated in the expo.
Mr Baker said Pakistan held an important position in Islamic countries across the world. "Pakistan's pharmaceutical products are acknowledged in the world and African countries like Ethiopia could prove a great market for Pakistani products," he added.
Mr Abbasi said the companies would exhibit pharmaceutical and laboratory instruments, research and testing laboratories, raw and packaging supplies, pharma printers, pharma chemicals, laboratory chemicals, and other items used in hospitals. "This expo will help the domestic industry to flourish in the international market by introducing it to the new standards adopted by the industries in developed countries", he added.
He said the expo was meant for equipment such as ultrasound, X-ray, MRI machines and cardiac monitors. He said more than 100 exhibitors including China, South Korea and Thailand were exhibiting their products and technology through 250 stalls in two halls of the center.
The two-day exhibition is being organised by the Prime Event Management and will conclude on Thursday (Feb 16).
Caretaker Punjab Health Minister Prof Dr Javed Akram will be the chief guest at the concluding day of the event.