Video does not show 2022 train looting in Chicago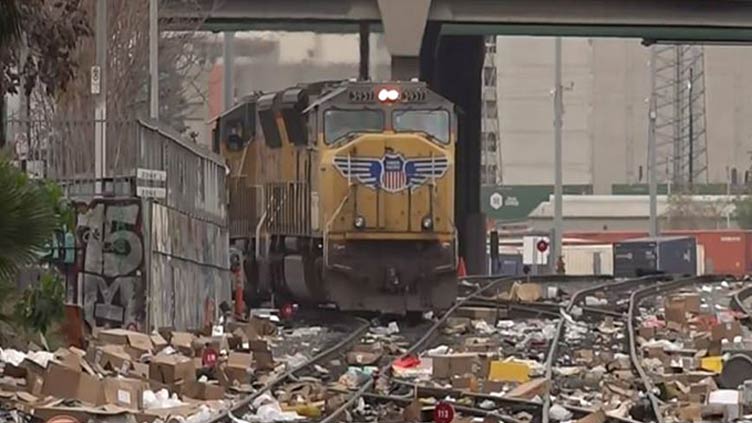 Video does not show 2022 train looting in Chicago
(Reuters) - A video shared on social sites does not depict looters tossing items from a Chicago train in 2022. The miscaptioned footage is from May 2020.
A video shared to Facebook (here) with the caption, "This is from a train yard in Chicago not from any African countries and you want to know why store shelves are empty, here is one of the reasons. Biden's America," has accumulated over 6,000 views on the web.
Similar recent social media posts sharing the video are reviewable (here), (here).
The video posts are seemingly in response to recent reports on the looting of trains on U.S. railways. A January 2022 report from Reuters on the trash left behind by thieves stealing the contents of packages in Los Angeles, California, is viewable (here). Additional images can be found in Reuters pictures (here).
Additional reporting from CBS Los Angeles can be seen (here).
Contrary to claims made by some social media users, the video depicts looting that happened in spring 2020, not January 2022. Riots and protests erupted in Minneapolis and other U.S. cities in response to the May 25, 2020, killing of George Floyd (here).
The earliest version of the incident found by Reuters appeared in a YouTube video visible (here) posted on May 31, 2020.
Reuters traced footage of the same scene from different angles visible (here), (here), (here).
---
VERDICT
---
Mislabeled. Video capturing the looting of a train in Chicago, Illinois, is not from January 2022 but May 2020.