Published On 27 January,2021 10:01 pm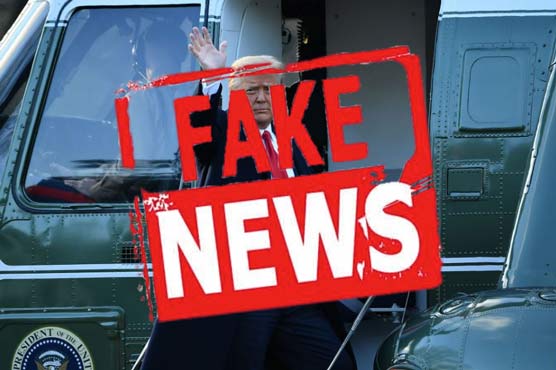 Social media posts share fabricated letter from Trump to President Biden
(AFP) - Shortly after US President Joe Biden took office on January 20, 2021, an image circulated online that purported to show a letter from his predecessor, Donald Trump. But a digital investigation by AFP has found the purported letter was doctored from an old template that has previously been used in online hoaxes. As of January 27, 2021, Biden has not revealed the content of a letter he said Trump left for him before his inauguration as 46th president of the United States.
The image of the purported letter was published on Facebook on January 21, 2021. It has been shared more than 250 times.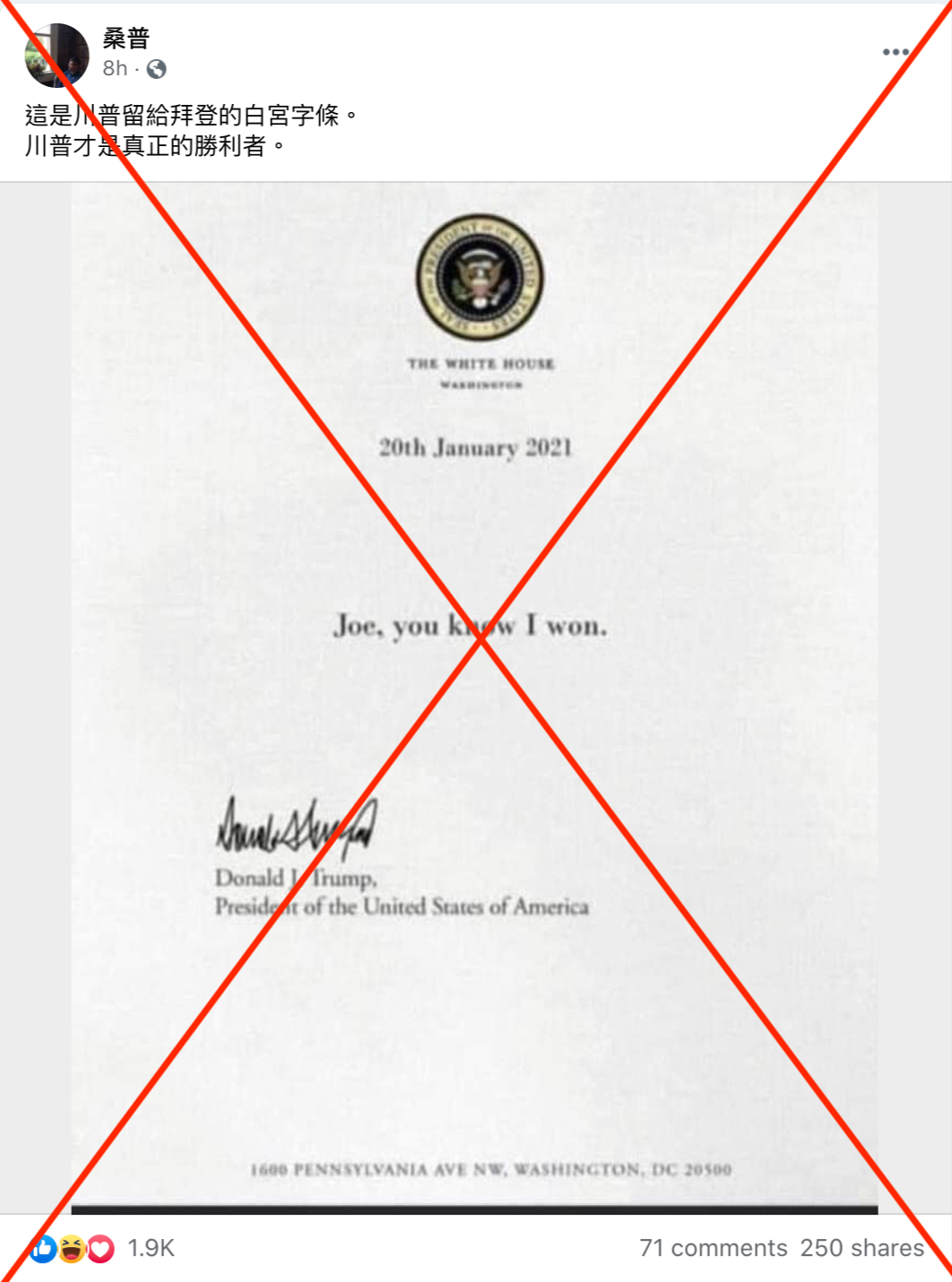 "This is the memo Trump left to Biden at the White House. Trump is the real winner," the Chinese-language caption reads.
The purported letter, dated January 20, 2021, reads: "Joe, you know I won."
The photo was shared online with a similar claim in multiple languages, including English, Spanish and Russian.
Comments from some Facebook users suggested they believed posts showed a genuine letter from Trump to Biden.
"Wise person know Dems stole the election! (sic)," one Facebook user said.
Other responses included: "Such heartbreaking words, but sadly, justice is not in the hearts of the people!" and "Trump, my eternal hero!"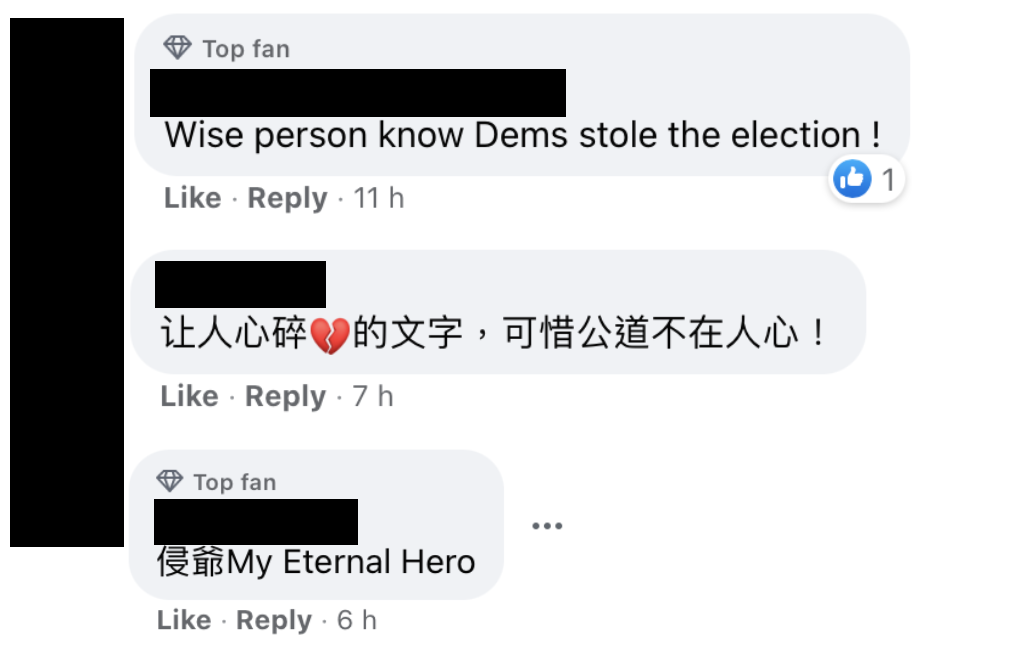 The White House has not released a statement regarding the purported letter as of January 27, 2021.
In fact, the letter has been doctored, an investigation by AFP has found.
The earliest version of the photo AFP found was in a blog post published on January 20, 2021. It has been viewed more than 1,000,000 times.
The photo was captioned: "Letter For Biden… I was sent this 5pm British time - And asked not to share for 1 hour. This Trump letter was left on the President's desk for Biden."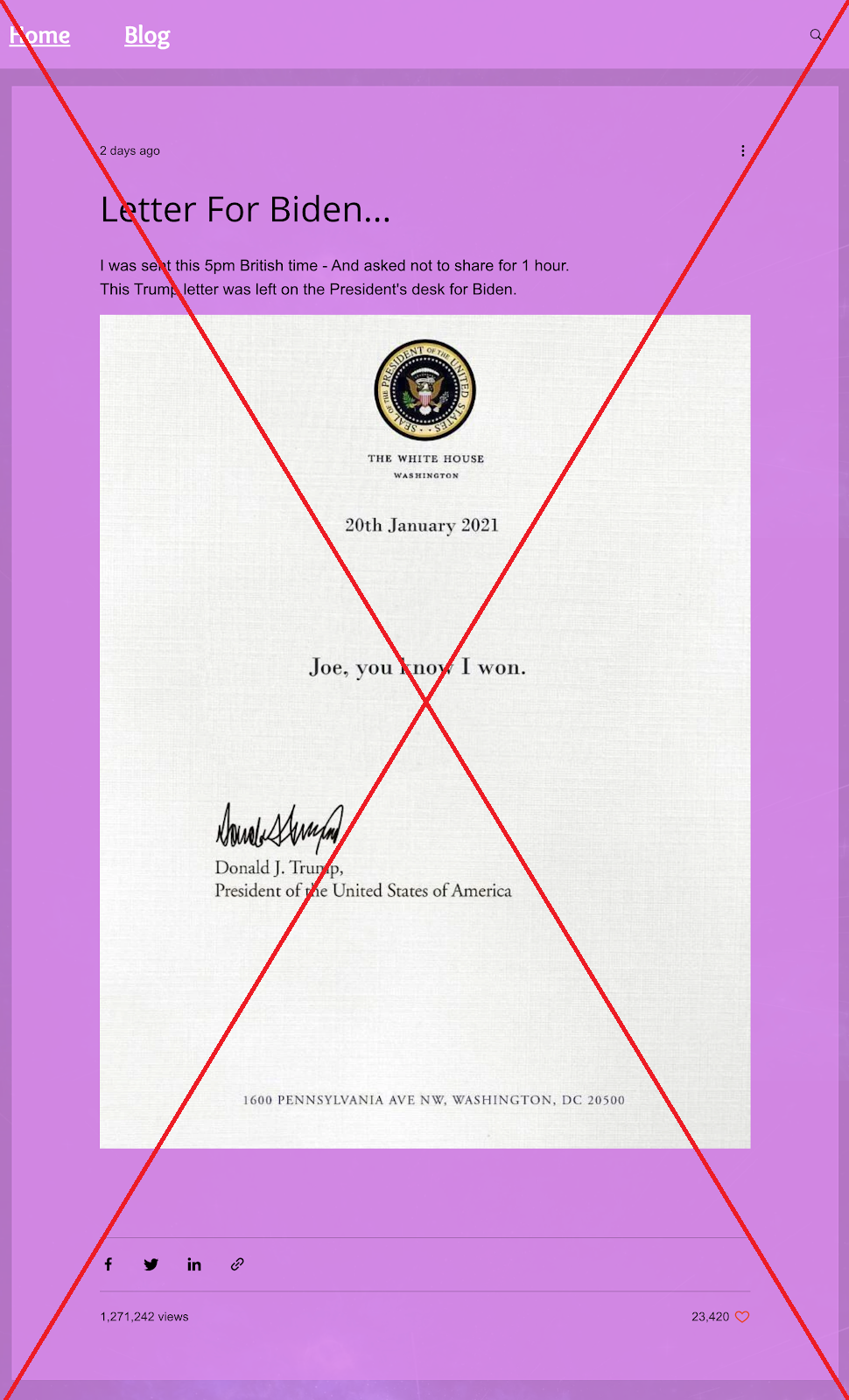 Forensic analysis of the photo by digital verification tool InVID-WeVerify reveals it has been doctored.
The tool detects the traces left by consecutive JPEG compressions on an image, such as a higher quality image placed onto a lower quality image. The red patches in the otherwise blue image below show it has been doctored.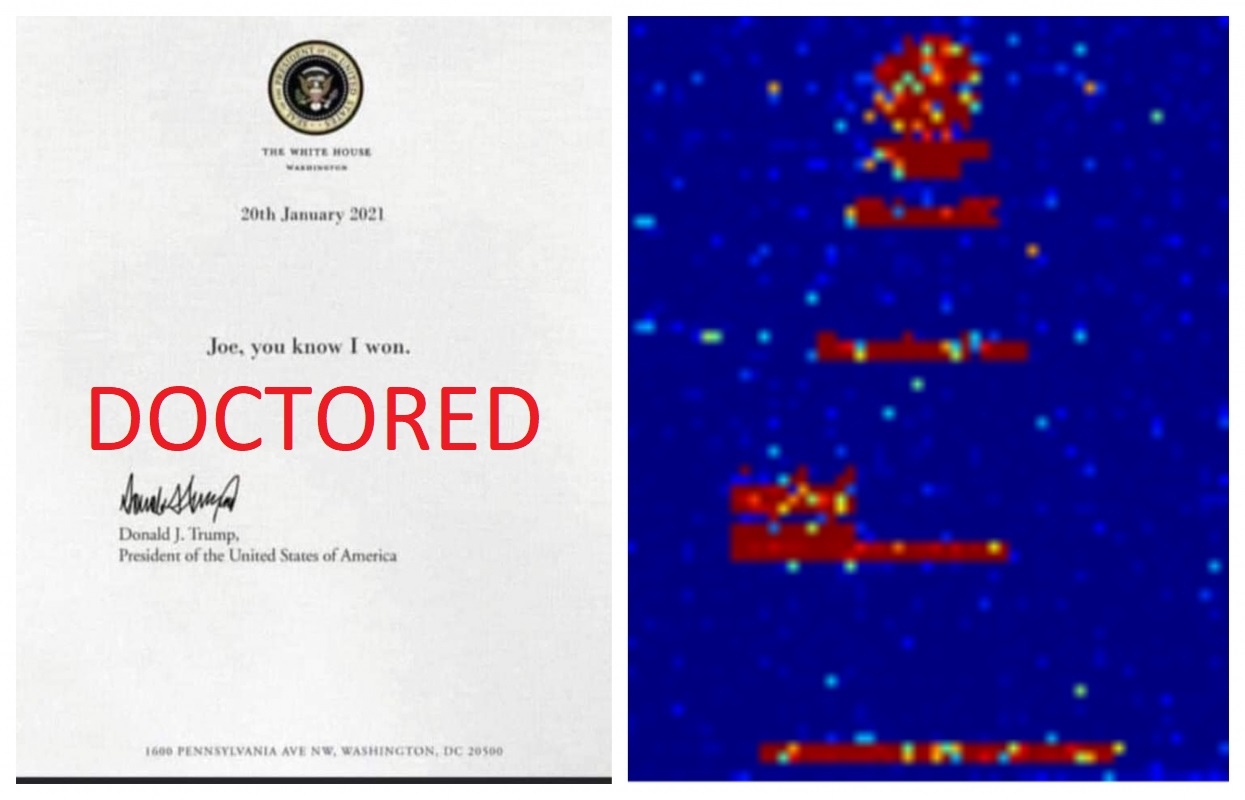 The seal on the misleading letter, which reads 'Seal of the President of the United States' also suggests the letter is not authentic.
A keyword search on Google has found recent official letters sent by Trump display a different seal. The seal can be seen on a letter published by UK newspaper The Guardian on October 9, 2019 and by Boston radio station WBUR on March 26, 2020.
Below is a screenshot comparison of the doctored letter (L) and the letter Trump sent to Turkish President Recep Tayyip Erdogan in 2019 (R):