Tragic anniversary: Remembering the legacy of late Punjabi singer Sidhu Moosewala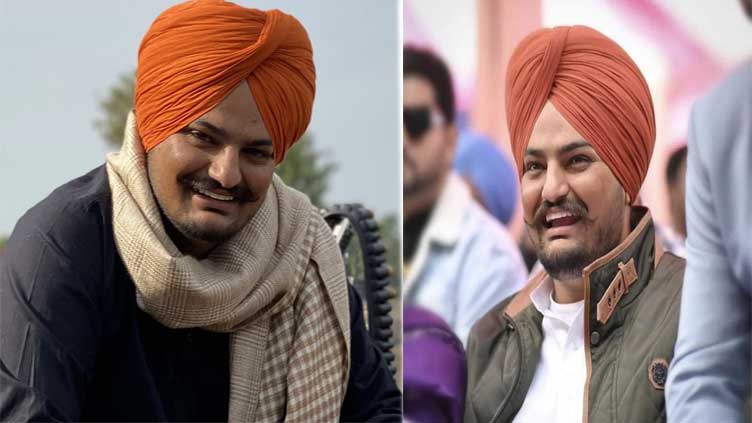 Entertainment
The impact he made during his short but remarkable career continues to inspire aspiring artists
LAHORE (Web Desk) - Today marks the first anniversary of the untimely demise of the iconic Punjabi singer, Sidhu Moosewala. Fans around the world are paying tribute to the legendary artist who left an indelible mark on the music industry with his powerful voice and impactful lyrics.
Sidhu Moosewala, whose real name was Shubhdeep Singh Sidhu, was born on June 11, 1993, in the village of Moosa in the district of Mansa, Punjab. From humble beginnings, he rose to prominence as one of the leading figures in the Punjabi music scene, captivating audiences with his unique style and soulful melodies.
Tragically, on May 29, 2022, Sidhu Moosewala's life was cut short in a shocking incident that shook the music industry and his fans to the core. The news of his demise sent shockwaves across the globe, with an outpouring of grief from his dedicated fan base.
Moosewala's music was a reflection of his life experiences, addressing social issues and advocating for change. His songs often resonated with listeners, who connected with his heartfelt storytelling and raw emotions. Tracks like "So High," "Warning Shots," and "Legend" became anthems of a generation, earning him millions of fans and widespread acclaim.
Beyond his musical talents, Sidhu Moosewala was known for his charismatic personality and dedication to his craft. He possessed a rare ability to connect with his audience, both on and off the stage, making him a beloved figure in the Punjabi music industry.
— Abdullah (@abdullahhammad4) May 29, 2023
The impact he made during his short but remarkable career continues to inspire aspiring artists and music lovers alike.
— Harman (@Hrmxnxx) May 29, 2023

— Sidhu Moosewala- Immortal (@iArora_N) May 29, 2023
The loss of Sidhu Moosewala leaves an irreplaceable void in the Punjabi music landscape. His contributions to the industry will be forever cherished, and his music will continue to be celebrated for generations to come.
As we observe this solemn anniversary, let us remember the extraordinary talent, passion, and spirit of Sidhu Moosewala, a true legend whose music touched the hearts of millions. His legacy lives on, etched in the melodies that will forever resonate with his devoted fans and those who appreciate his artistry.