Court to weigh Baldwin codefendant's plea on weapons charge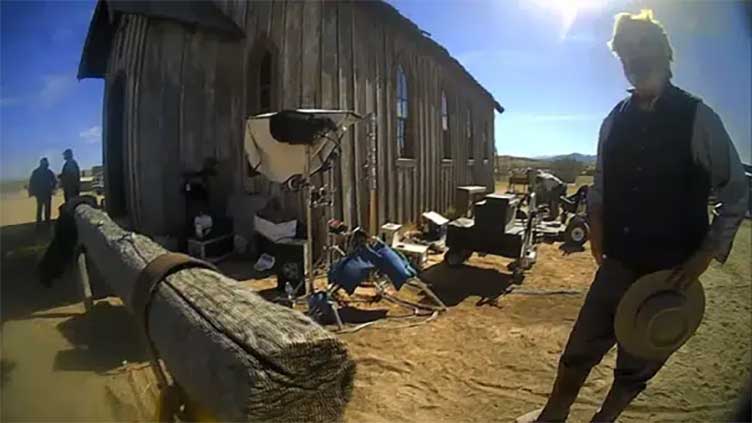 Entertainment
Court to weigh Baldwin codefendant's plea on weapons charge
SANTA FE, N.M. (Web Desk) — A judge is scheduled to resolve a weapons-related charge Friday against a codefendant in the case against actor Alec Baldwin for the fatal 2021 shooting of a cinematographer on a movie set.
Prosecutors announced in January a proposed plea agreement with safety coordinator and assistant director David Halls regarding his responsibilities in the Western movie "Rust" and the death of Halyna Hutchins.
Halls has pleaded no contest to a misdemeanor charge of negligent or unsafe use of a deadly weapon, pending a court review of the plea proposal. Complete terms of the agreement have not been made public.
Halls is likely to be sentenced Friday if State District Judge Mary Marlowe Sommer authorizes the plea agreement.
Baldwin and movie armorer Hannah Gutierrez-Reed have pleaded not guilty to charges of involuntary manslaughter that carry a maximum penalty of 18 months in prison and fines.
Hutchins died shortly after she was shot Oct. 21, 2021, during rehearsals at a ranch on the outskirts of Santa Fe. Baldwin was pointing a pistol being used in the production at Hutchins when the weapon went off and a single live round killed her and wounded director Joel Souza.
In separate regulatory proceedings, workplace safety authorities have asserted Halls shared responsibility for identifying and correcting any hazardous conditions related to firearms safety in the movie's production. They contend Halls handed Baldwin the revolver that was loaded with what were assumed to be dummy rounds.
A weekslong preliminary hearing in May will decide whether evidence against Baldwin and Gutierrez-Reed is sufficient to proceed to trial.
Santa Fe's district attorney this week appointed two special prosecutors, Kari Morrissey and Jason Lewis.
The original special prosecutor, Andrea Reeb, resigned in the wake of missteps in the filing of initial charges against Baldwin and objections that Reeb's role as a state legislator created conflicting responsibilities.